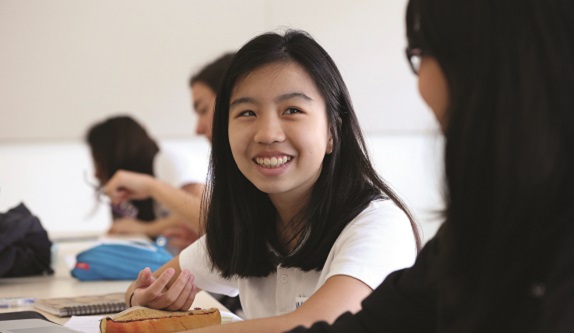 Australian Dave Powell's situation is a bit different from the above families. His wife Iris is Singaporean, and his children Rachael (14), and David (12), are Singaporean citizens. Rachael attends SOTA (School of The Arts), and David has just finished Pei Chun Public School (primary) but will start Hwa Chong Institute (secondary) for next year.
"The decision to send them to local schools was made for me," the ANZA cyclist says. "Singapore citizens are not allowed to attend international schools – except in special circumstances – so there wasn't really any choice.
"To get into a top primary school is tough. There are various selection criteria such as an elder sibling already attending, your parents having attended, your parents contributing to the school (volunteer work, not money) and how far you live from the school (preference given to local residents). Some parents will even go so far as to move house to be near the school.
"To get into a top secondary school is even tougher. Admission is based purely on ability. Other abilities include sporting prowess or leadership skills."
Rachael gained admission to SOTA based on her acting talent, and gained admission to Hwa Chong Institute based on his exam results.
The Primary School Leaving Examination puts a lot of pressure on the kids. "Some of it is peer induced, some from the school itself and the rest from home.
"Pressure per se is not necessarily bad. It's how you handle it that matters."
So what do his children get out of it?
"Well, a well-grounded education for one. Bi-lingualism is not bad either. Friends that will last at least until you leave that school – unlike international schools where tenure is based on your father's contract or posting. An immersion in the culture of your country, and a chance to belong to it".
"I might be Australian – and proud of it, but my children are Singaporean – and proud of that."
This article was originally published in January 2013.
Photo courtesy of UWCSEA