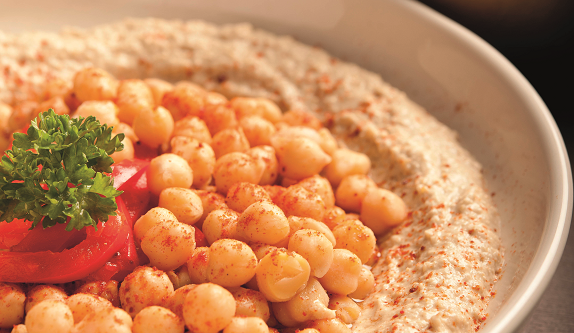 Pita Pan, Marina Bay Sands and Marina Square, Tel 6688 7450, www.pitapan.com.sg
With one of the best names in the business, Pita Pan is a vegetarian restaurant, serving up traditional Mediterranean dishes in a no-nonsense, busy setting in Marina Square and Marina Bay Sands.
A few friends and I stopped off at the new Marina Square location for a hearty veggie meal, starting with a Mediterranean platter. This thing was huge! It had plenty of good stuff – dolmades, hummus, baba ganoush, mixed vegetables, pickles, falafel and more.
About halfway into tucking into the platter, the three of us realised we probably weren't going to get through the whole thing – at less than $30 it would make a great cheap snack for a party of four.
Too late, though, as we had a few more dishes coming, which we managed to squeeze room for.
Next up was the traditional Mediterranean dish shakshuka, a sizzling hot iron pan filled with spiced tomato-and-onion base, with two eggs cooking in the stew. Usually served with lamb, the vegetarian alternative was a lot lighter and easier on the waistline too!
We also shared a few falafel pockets (we overheard one patron asking for the 'meatballs' at the counter) which were very good, as well as my pick of the bunch – kumara chips! Known here as 'sweet potato fries', the sweet, golden-brown slivers brought back memories of making my own as a child.
If you want a vegetarian meal that is heartier than your usual salad at a good price, head down to Marina Square or MBS and check it out.
This article was originally published October 2013.