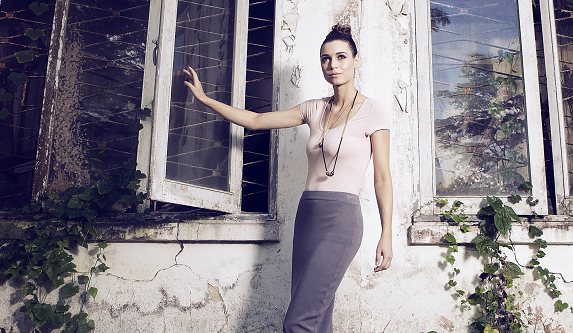 When shopping for fashion, most of us like to look for natural fibres, cottons, silks, and linens. Living in Singapore, where the climate is constantly hot and sticky, natural fibers are a must.
But as with our food, just because it is natural, does not mean it is organic. The majority of clothing produced nowadays is treated by harsh chemicals – recognisable by the "new t-shirt" smell which disappears after a couple of washes.
These chemicals are used to keep the garments crease free and pretty for merchandising and sale. Unfortunately, these chemicals are toxic and not good for us. For this reason, we should be washing everything before we wear it – unless, of course, we have bought organic.
Organic brands promise that no chemicals where used making the fabric – whether it's in growing the cotton, silk or bamboo, or making the finished product. This includes everything from sprays on crops to transport and shipping.
For me this is particularly important for babies and children, and one of my all-time favorite brands for organic baby clothes, bed linen and products is Nature Baby in New Zealand. They ship internationally and provide organic cotton and wool for newborns all the way through to school age.
There has been a lot of research into the chemicals used in bedding products, and for this reason mattress covers have become a must for all new mums. The same applies for the linen. Choosing organic cotton sheets, pyjamas, sleeping bags and mattress protectors are most definitely a healthier choice.
But what about the ethical argument? Well, as a stylist, I love looking for boutique-type brands that source their own fabrics and stores that deal with boutique designers. This way, not only are we getting unique pieces but we also know there is integrity in their manufacturing.
A new store to Singapore on Amoy St is Willow and Huxley, and they have a plethora of international brands that fit this bill perfectly. They have limited collections, and beautiful fabrics and cuts.
Of course there will always be the need and desire to shop High St and there is more and more pressure on the big brands to manufacture ethically. As consumers we can choose to support or not support those that do indeed have a conscience and protect human rights and the environment.
The environment is also to be considered, and we should look for renewable and sustainable materials. One of the up-and-coming ethical choices is bamboo. Bamboo is renewable, extremely fast growing, and the fabric itself is superbly comfortable and absorbs more moisture on the skin than cotton – so it's perfect for Singapore. I love the range from Zhai for basics. Getting a healthy wardrobe is easy, it just takes a little thought and an awareness of what your options are.
Happy shopping!
ETHICAL BRANDS
Bassike www.bassike.com.au
Nature Baby www.naturebaby.co.nz

Zhai www.zhai.com.sg

Willow and Huxley www.willowandhuxley.com

Earth and Me www.myearthtoo.com
This article was originally published in March 2013, photo courtesy of Zhai.