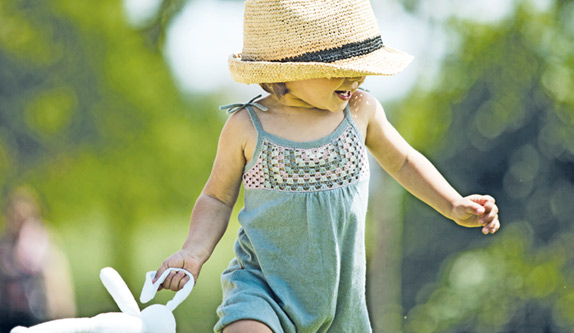 Cool, comfortable and stylish – these are my prerequisites for dressing my kids, however, in Singapore, this is a challenge. With dramatic disparities in sizing and style, we can find ourselves tearing our hair out just trying to find quality cotton undies for our monkeys, let alone complete outfits. So where to go? What do do?
It is really hard to find good quality, natural fibers and unembellished clothes for kids here in Singapore. We usually find ourselves buying up two sizes, and even then, the fit is never quite right. It is especially hard for the tween market – many find themselves having to shop in the adult department, which is sometimes not so age appropriate. And then of course, they grow, so we find ourselves with this challenge every few months.
So a challenge? Yes. Impossible? No. Here are my top picks for online and in-store shopping to keep your kids cool and chic!
In-store:
Choosing Aussie and American brands that have stores here are a great option. The brands I really love are Gap Kids, Esprit Kids and Zara Kids.
For shoes there is a great boutique in Tanglin Mall called Boutique Nicole. She has a great range of quality leather kids' shoes from baby sizes right up to school shoes. Brands include Mod, Bibi and, my favorite, Aster.
Mother care is a great store for the new expat Mum. When I first arrived in Singapore it was so nice to be able to go to an Aussie store with familiar brands like Walnut shoes, Tommy Tippee bottles and Zoggs swimwear.
Online:
Great online options from Australia are Peter Alexander for PJ's and Country Road – one of my all-time favourite brands for my kids. They both ship to Singapore and the best thing is you can do a shop for the whole family, all in one go. Hey, it's economical to take advantage of the flat delivery charge right?
Online, some of the best brands you can register with are Foxy Sales and Wanted Labels.
The girls work with European brands and have pop-up boutiques every day, so you get a great mix of brands that have very limited quantities coming into Singapore and are all exclusive to Foxy Sales here in Singapore. Beautiful fabrics, great styles, unique and best of all, great deals, some sales are up to 80 per cent off – but you have to be quick, the flash sales last for only five to seven days. The good news keeps getting better: They don't just do kids clothes, but loads of other kids accessories and, you guessed it, something for Mum. I love their Nat and Nin Leather bags from Paris and, for something special in accessories, check out Sur Les Toits De Paris – which means to dance of the rooftops of Paris. It's like shopping on Champs-Elysees without having to leave the house. Best of all, its free to become a member.
You don't want to be that mum whose kids look back at the clothes you put them in and say "mum, what were you thinking!" Opt for more quality, less quantity and your kids will stand out from the crowd for all the right reasons.
This article was originally published in Jan 2013.
INFO:
Aster – Level 2, shop 24/25 at Tanglin Mall.
Mothercare – Stores across Singapore www.mothercare.com.sg
Foxy Sales – www.foxysales.com (checked on 8 June 2018 and no longer answers)
Peter Alexander – www.peteralexander.com.au
Country Road – www.countryroad.com.au