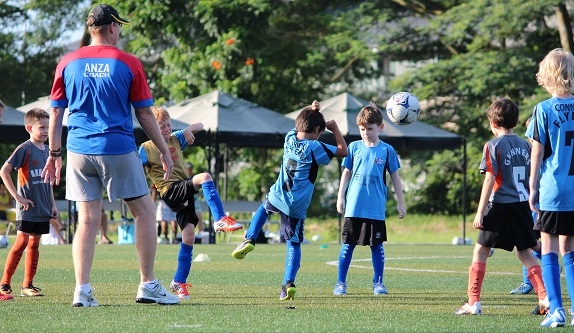 ANZA Soccer's Head Coach Yakob and his professional team of coaches have put together an off-season training program open to both current players and other ANZA members. This is a great opportunity for kids to try out ANZA Soccer before the full season registration starts in May.
Sessions will be held on Thursday evenings from the 17th of April to the 5th of June. They will focus on soccer skills and fun scrimmages to keep the kids "fit to play" during the spring and early summer.
Click here to register or find out more about the program.
For more information about ANZA Soccer, please visit the Soccer Homepage.