Want to get your music fix in Singapore but don't know where to start? Check out five of our favourite local music acts – fresh from the September issue of ANZA Magazine.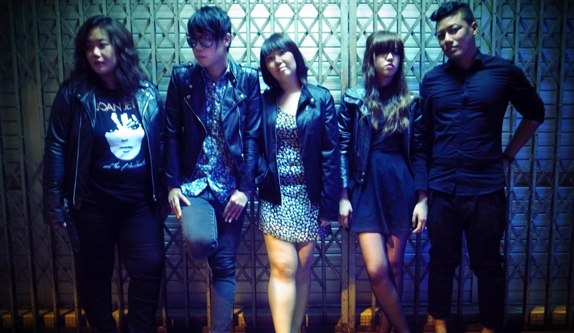 Pictured: Obedient Wives Club

VANDETTA
Once a part of local hip-hop groups Urban Xchange and Parking Lot Pimp, and also making up one half of local electronic duo Octover, Vanessa Fernandez now releases music under the moniker Vandetta, traversing electronic and R&B genres. Check out the track 'Fly' from her EP released last year, which was constructed using only her voice (including the backing beat) and even caught the attention of US music website Pitchfork. Some may also know Fernandez as a radio personality from local stations 98.7FM and more recently Lush 99.5FM.
OBEDIENT WIVES CLUB
Forming in 2011, the provocatively named Obedient Wives Club has been making a name for itself in the Lion City for the last three years. Fans of Best Coast and Dum Dum Girls will enjoy their summery, fuzzy-pop sounds.
obedientwivesclub.bandcamp.com
MONSTER CAT
Lush-sounding local rock band Monster Cat recently travelled to Sydney to record their latest release, The Violet Hour, with renowned Aussie record producer Tim Carr (known for his work with the likes of Matt Corby, The Cat Empire, Julia Stone and even Flea from the Red Hot Chili Peppers).
FAUXE
Local producer and beatmaker Fauxe is hard to pin down, with his tunes defying genres from each release to the next. He may only have been around for a short time, but that hasn't stopped this mysterious music-maker from releasing three EPs last year and another in March this year.
ATLAS
With its layered, math-rock sound and sweet vocals, experimental indie band Atlas has been growing its following over the last few years. Earlier in the year the band played at Singapore's biggest indie music festival Baybeats, and has showed no signs of slowing down since. One to watch out for.