Catherine Strickland's kids are avid ANZA Soccer players, her husband coaches and she has served on the committee – now she is supporting the league in a new way.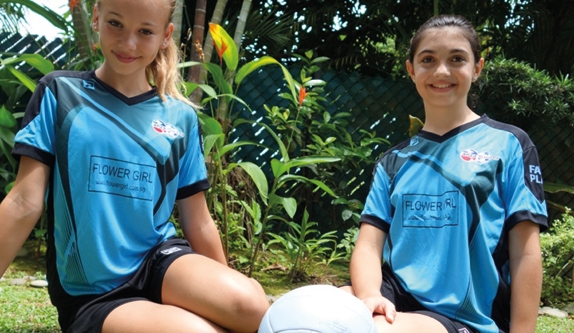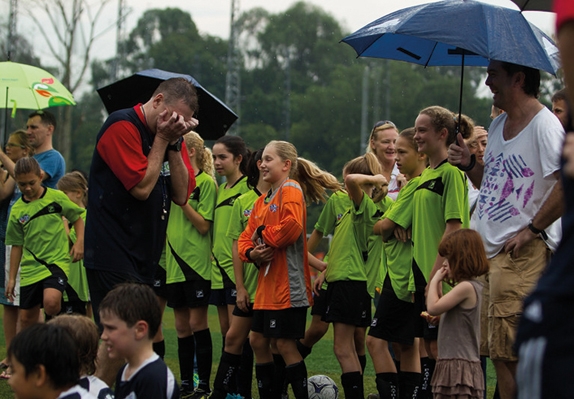 My family and I moved to Singapore close to four years ago and, with two soccer-mad boys, joining ANZA was a priority. James, aged 11, has commenced his fourth season in the Flyers, with my husband Ben coaching them for a second year. Charlie, aged seven, is also in the Flyers and has been gracing the pitches at The Cage since he was a four-year-old Panther. Poppy, my daughter, is an expert cheerleader and cartwheeler on the sidelines.
We have made a wonderful circle of friends of many nationalities through our involvement with ANZA Soccer. We all love our Saturdays, when we can spend a little time socialising as we watch the action on the pitches.
My husband has enjoyed coaching the energetic Flyers, and last year I had a great time supporting the amazing volunteer ANZA Soccer Committee as the Communications Coordinator. The experience showed me that ANZA Soccer is run by an inspiring group of people who give their time and expertise to get kids out there on the pitches. The programs – including the Saturday league, Sunday competition teams, the girls' program and various outside tournaments – continue to develop and improve each year.
Having had so many great experiences with ANZA Soccer, I am excited to be able to support it in a new way now, as a sponsor of the girls' teams, the Matildas. As the owner of small business in Singapore – Flower Girl, a bespoke florist with a focus on Australian native blooms – I see great benefit in the opportunities gained by becoming an ANZA sponsor. The girls' teams and I have some synergy with the feminine floral element, in addition to the fact we are relatively new, growing, and 'blooming' our way into 2015. With 40 girls committed to The Matildas, not to mention the dedicated Thursday trainers and Saturday coaches, the program, coordinated by committee member Carol Woodroofe, is expanding every year. It is wonderful to have seen their successes over the last three years and, as a sponsor, to be a part of their future.
ANZA Soccer is delighted to have been supported this year by all of its sponsors: Westpac, Accor Hotels, Australian International School, James Cook University, Asian Tigers Mobility, Ego, Presto Expat Motoring and Flower Girl. Sponsorship is a crucial element in the program, as league fees do not cover all the expenses incurred, and the program is committed to keeping fees as low as possible.
With corporate logos frequenting ANZA publications, websites, shirts and trophies, sponsorship builds goodwill and a real feel-good factor about being involved with the exciting, dynamic force that is ANZA Soccer. I am truly excited to be a part of ANZA Soccer in a new way this season.