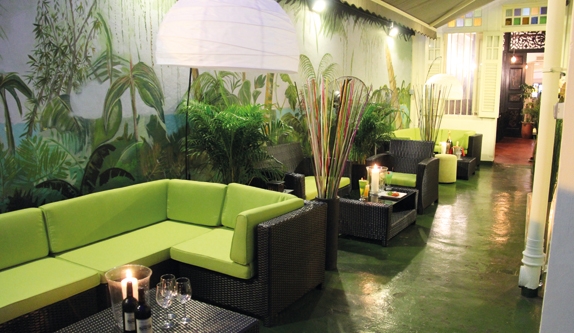 CHINATOWN: Caribbean restaurant Lime House has been a fixture of the Jiak Chuan Road stretch since its arrival in mid-2013, and in April they revealed their new and improved courtyard ('Lime Yard'), which sees the back courtyard transformed from a basic dining area to a more relaxed and tropical outdoor lounge. It's intended as a place for customers to 'lime' – that's Caribbean slang for 'hang out', borrowed by the owners for the restaurant name.
With happy 'hour' running from 5–8pm, we thought it best to pay a visit for an after-work drink or five on a Friday evening. We wanted to try the Rum Julep cocktail – a Caribbean take on the classic Mint Julep – but sadly they'd run out of mint leaves, so we settled for the Lime House Classic Punch and the Jamaican Rum Punch, both of which didn't disappoint.
It should come as no surprise that the drinks menu features rum in virtually every cocktail – even in the sparkling 'Air Mail' drink which sees champagne topped up with dark rum, lime juice and honey. Singapore may not be a Caribbean island, but with the help of the equatorial climate, Lime Yard's tropical backdrop and cocktail menu certainly do their best to try and transport you there.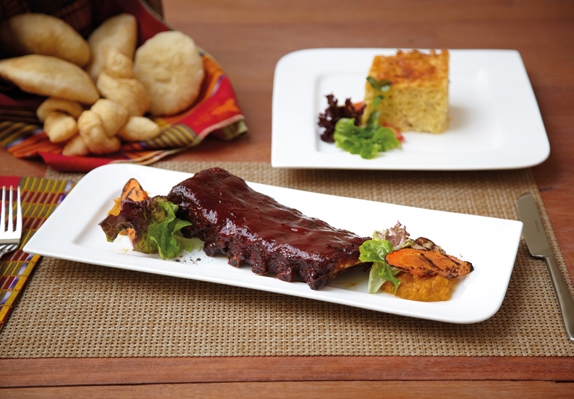 After an hour of drinks in the courtyard, we moved inside for dinner. The Red Snapper Ceviche and Caribbean Fish Cakes provided a nice, fresh start to the meal. Though not traditional in style, the ceviche came with a delicious avocado puree and the great citrus tang (lime, naturally) that the dish is known for around the world.
For mains, it was impossible to overlook the Baby Back Ribs and Jerk Chicken, both with their own variations of BBQ sauce. Looking around the restaurant, it's clear that the ribs are a popular choice at Lime House, and you can see why. The chicken was equally delicious, but we found ourselves wishing the portion was a little more generously sized.
All in all, Lime House is a good night out, and Lime Yard a relaxed place to start the evening. It does get a bit noisy inside as the night progresses, so if you're after a quiet meal, perhaps visit in the early evening.
Lime House
2 Jiak Chuan Road
Tel 6222 3130
View our listings for Bars, Restaurants and Cafes in Chinatown