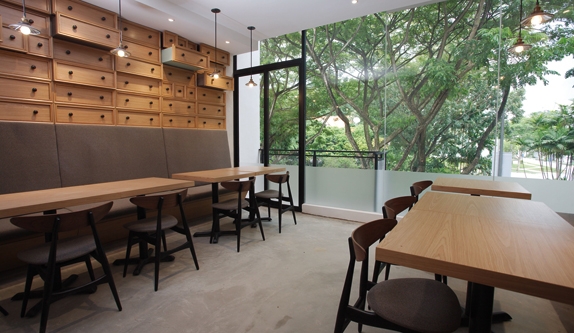 BUKIT TIMAH: Opening in November last year, The Missing Pan comes from the owners of the now-defunct Uppercrust bakery, once a favourite in Raffles Place. Not wanting to toss their baking skills aside, husband-and-wife owners Grace Chia and Bernard Toh started up The Missing Pan inside a two-storey shophouse in Bukit Timah, with an organic bakery on the first floor and a brasserie on the second.
The Missing Pan has a predilection for mixing sweet and savoury flavours. Testament to this is their pièce de résistance, the 'French toast salpicón': an ambitious creation that sees French toast stuffed with chicken, spinach and mushroom, topped with a mixture of fruit and deep-fried banana 'nuggets', and served with strawberry-smoked maple syrup on the side. It sounds completely bizarre (and heavy on the calories), and it is – but somehow it works beautifully, and the salpicón (literally 'hodgepodge' in Spanish) is a brunch experience you won't forget in a hurry.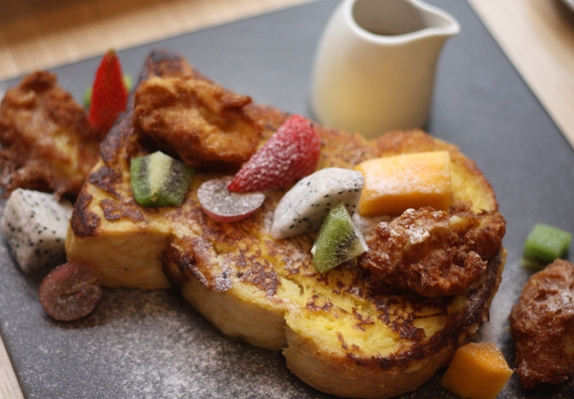 While the sweet-with-savoury combo works well in some dishes, the 'Mela con Formaggi' dessert – apples, caramel sauce and mascarpone with parmesan chips – doesn't quite hit the mark. But it's a small blemish on an otherwise stunning and varied menu.
It's not all sweet-with-savoury either; the precisely cooked '62-degree Eggs Benedict' is a crowd favourite, and for the weight-watchers the beetroot and quinoa salad is both delicious and healthy. And speaking of healthy, most of The Missing Pan's bread options are vegan and/or dairy-free (with no compromise on flavour or consistency, we can confirm).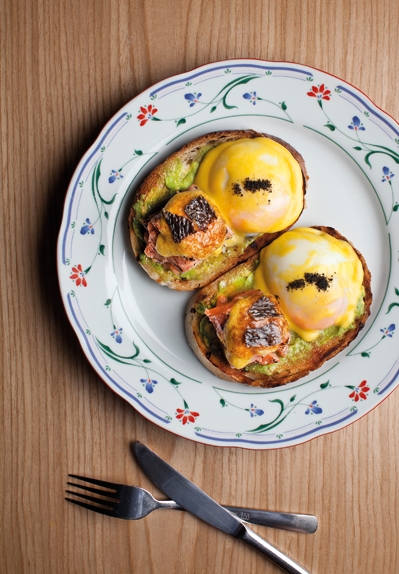 While they're also open for dinner, brunch is The Missing Pan's forte, and this is reflected in their extended brunch hours. Diners can also enjoy a locally roasted coffee with their meals (or have a coffee to go), a craft beer or cider from the UK, or a glass of wine from $8 – a very reasonable price by Singapore's standards!
Another nice touch to the drinks menu is the inclusion of homemade sodas (hot tip: the kalamansi and coconut mint soda is the standout of the bunch).
The Missing Pan
619D Bukit Timah Road, #01/02-01
Tel 6466 4377
View our listings for Bars, Restaurants and Cafes in Bukit Timah