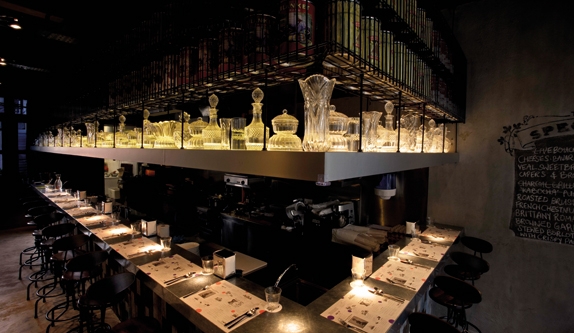 CHINATOWN: Lolla is the permanent shop-front incarnation of Lolla's Secret Supper, a pop-up style underground supper club founded in 2008 by Pang Hian Tee.
Clad in a facade of calming blue Peranakan wall tiles and whitewashed window grilles, with distressed concrete walls bearing stencilled designs inside, Lolla has been turning out some of Singapore's best small-plate fare combining the finest ingredients and seasonal produce with Mediterranean influences.
The most coveted spot in the restaurant is the 13-seat zinc-topped bar counter that surrounds an open kitchen.
The counter generally fills up before dusk, but the 22-seat communal table in the basement serves as a fine backup option. We were lucky enough to score coveted seats at the bar counter, where we watched the chefs at work.
Food here is simple. They excel with items such as well-executed scrambled eggs crowned with generous shavings of bottarga and understated, yet scrumptious gratined leek fondant. We start our meal with the tuna belly tartare and the signature dish that "everyone" has been raving about, the sea urchin pudding. Both dishes are ocean fresh with the sea urchins being plump, buttery absolutely divine.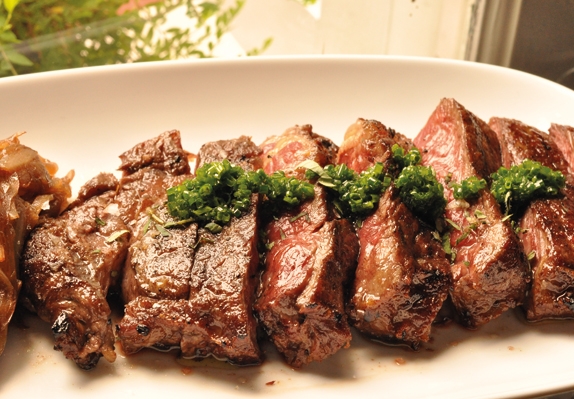 We chose two mains from the special board that changes weekly: pork collar with cherries and purple cauliflower with peaches, as well as lamb short ribs and duck fat potatoes.
The pork and lamb were expertly cooked and well complimented by the cauliflower and potatoes.
Although the dishes are certainly not large, there is plenty for two people.
For dessert, a unique smoked dark chocolate ice cream or doughnuts with lemon curd to share make for a perfect end to the meal.
Those that like their vino will be pleased with Lolla's impressive collection of artisanal wines and Champagnes, not surprising considering one of the partners owns a wine business and plays a part in underground dining club Lolla's secret suppers.
The fuss-free, delicious food, friendly service and groovy atmosphere from this 'small-plate concept restaurant' makes this a go-to-place for dining alone, as a couple or in groups.
Lolla
22 Ann Siang Road
Tel 6423 1228
View our listings for Bars, Restaurants and Cafes in Chinatown