Regional Director of Hays in Singapore and ANZA member Chris Mead shares his best advice on how to land a job in Singapore.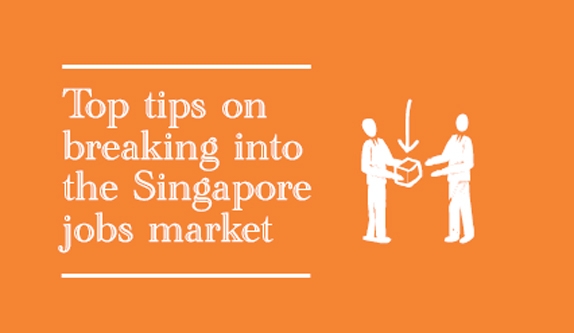 KNOW THE AREAS OF DEMAND FOR FOREIGN TALENT
Due to the ongoing skills shortage overseas talent is still needed to fill vacancies where local Singaporeans are in short supply. Employers continue to struggle to attract highly skilled and experienced professionals they need, especially in technical areas like IT, banking, construction and engineering.
Employers need to look overseas if workloads are to be completed and Singapore is to remain competitive in the global business environment. However, it's now more difficult for foreign candidates to gain work in Singapore, particularly when they are looking to move to the region and are not based here.
Expatriates are still in demand in certain industries. Banking is one example where foreign owned banks operating in Singapore need to hire for their parent company regulatory reporting team. For example, British banks in Singapore still need to report back to the Bank of England and other relevant authorities. These regulations differ to local regulations, and employers usually require candidates who have specific regulatory reporting experience. Many locally based candidates do not have this prior experience, increasing the need for employers to look to foreign candidates.
KNOW THE DIFFERENCES IN WORK CULTURE
A lot of organisations in Singapore are adopting the western and a modern style of working. However, there are still cultural differences in Singapore that new employees need to be aware of. For example, work culture in Singapore was traditionally one of a high-power distance, which means there are clear authority structures and social status is defined by your position in the society and workplace.
Communication in the workplace
Unlike many other Asian countries, English is widely spoken in Singapore; 'Singlish' may have its domestic advantages, but in business standard English skills are essential. There are cultural differences in the way you communicate, if not the language used.
Be very direct when communicating, but soft-spoken not aggressive. If you are someone who talks with a lot of gestures, be careful not to point at anyone with your index finger or pound your fist into your hand. Expect business to be conducted formally and take time to build personal relationships with colleagues and clients. Wait to be told where to sit when entering a meeting room. Do not publicly discuss disagreements about decisions – wait for a private meeting.
It's also worth mentioning etiquette for business cards – use both hands to accept and offer a business card and take a moment to read the card – don't just glance at it and put it aside. And for meetings, turn up on time – not early, and not late.
Business dress code
For men, a jacket is generally not necessary, although you may need it in the air-conditioned offices! Dark trousers with a shirt and tie are acceptable business dress for men. For women, dress conservatively in trousers or a skirt reaching past your knees, and cover your upper arms.
Business entertainment etiquette and socialising outside of the office with colleagues
In general, there are few differences between Australia & New Zealand and Singapore when it comes to business entertainment etiquette and socialising. In terms of gifts for clients, it is socially acceptable, and generally expected, that you would give gifts to clients at Chinese New Year and for the Moon Cake Festival.
Outside of these times, it's culturally acceptable to give gifts provided they are acceptable and not too expensive, otherwise it could lead to embarrassment and the connotation that something extra is implied by the giving of the gift. It is not culturally accepted to give gifts of cash, with the exception of Hong Bao, where management give staff a nominal amount in a red envelope.
In addition, most publicly listed companies have strong anti-bribery and corruption legislation in place, so that all staff know what is acceptable.
In terms of entertaining clients, it is acceptable to take clients and potential clients to lunch but again this action needs to be within your company's guidelines, and at a reasonably priced venue.
Socialising with colleagues outside of working hours happens regularly, but be aware that Singapore is a very small place and therefore you need to protect your reputation and your business' reputation when you go out. Given the geographical size of our business district, poor behaviour can have long-term consequences for your career.
PREPARE FOR ARRIVAL
Singapore is one of the world's most expensive cities so do some research on how much it will cost you to live in Singapore. If you're coming from Australia or New Zealand, the low tax rates in Singapore will give your net earnings a big boost! However, your biggest expenses are likely to be rent, transport (if you buy a car), and schooling (if you have children studying in international schools). You can minimise rent costs by sharing a flat or living further away from the city center.
If you're planning to come to Singapore first and then look for a job when you get here you can apply for an Employment Pass Eligibility Certificate (EPEC) from the Ministry of Manpower. If you qualify, this grants you a Social Visit Pass valid for up to a year so you can look for work. You can apply online – processing time takes about seven days.
You'll need to provide electronic versions of these documents: a certified true copy of your tertiary academic qualifications, transcript, or your professional qualifications; a copy of your passport particulars page; and a recent passport photo taken within the past three months.
WRITE A GREAT CV
Your CV has 10-15 seconds to impress a potential employer so it is important to sell yourself using positive language and emphasise your key skills. It goes without saying your CV should include your name, address, email and mobile phone number. You would be surprised how many people miss these off, regardless of their level of experience or seniority.
Other details you should include are:
Education and qualifications

: Include the institutions, courses and dates that you attended in reverse order, making sure to include grades at each stage;

Work experience

: Career history is also presented in reverse chronological order, starting with the most recent. Place more emphasis on the most recent role and provide more information. Make sure to explain any gaps in employment;

Interests and activities

: These should demonstrate your networking and organisational skills, and should be kept brief.

Be concise –

Your CV should be no more than two pages long. Bear in mind that the recipient will have seen several other CVs that day and only spend on average eight seconds scanning your CV. Think about the parts you want to highlight, and remove any excess that would be better suited to discussion at interview.

Be relevant:

Whilst drafting your CV, make sure to read several job descriptions of roles which interest you. What particular skills do they look for? Can you demonstrate experience in this area? Use of keywords is very important, as the reader will scan for these during an initial skim of the document. Think about specialist terminology that can be used. Equally avoid mentioning the irrelevant, such as work in other fields or membership of unrelated organisations.
Where possible tailor your CV to the job in question. Highlight the key skills mentioned in the job advert/description, or have two or three versions of your CV that feature different skills, experience more prominently, using the most suitable when applying for a job.

Be positive:

Positive language makes a big difference. You can instantly make your achievements sound a lot more impressive by using words like 'managed', 'led' and 'achieved' at the expense of 'tried', 'assisted' and 'helped'.

Be professional:

Your CV should be in a common font, such as Arial, in size 10-12. Bear in mind that your CV will be read on screen as well as printed out. For this reason, lines, borders, boxes, pictures, colours and even italics should not feature.