Much has been made of the Fair Consideration Framework over the past year, which finally came into effect on August 1st. But what are the real consequences?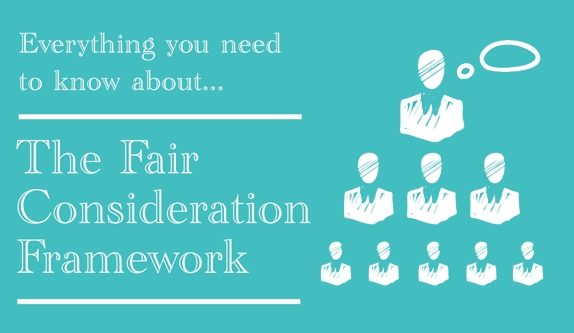 WHAT IS IT?
The Fair Consideration Framework (FCF) aims to strengthen what the Singaporean government refers to as the 'Singaporean Core' in the workforce. The Framework requires firms with more than 25 employees to consider Singaporeans fairly in the hiring process.
Firms recruiting new staff must advertise the vacancy on the Jobs Bank administered by the Singapore Workforce Development Agency (WDA), and the job must be open to Singaporeans, comply with the Tripartite Guidelines on Fair Employment Practices, and must run for at least 14 calendar days. If employers are unable to find a suitable candidate via the Jobs Bank, then they may submit an Employment Pass (EP) application.
WHY DID IT COME ABOUT?
'After the Global Financial Crisis of 2008, Singapore became even more attractive for people from around the world, and this led to an increasing number of people competing for the small number of jobs in Singapore' says Regional Director of recruitment company Hays in Singapore, Chris Mead, adding that approximately 37 per cent of Singapore's workforce is not Singaporean.
The FCF is seen by many as a 'nudge' from the government to remind businesses to implement fair practices when hiring. Similar frameworks have been in place for years in countries like Australia, the UK and the US.
Christopher Koh, Director of the Foreign Workforce Policy Department at Singapore's Ministry of Manpower (MOM) comments: 'The FCF is intended to send a clear signal that the government expects all firms to adopt a fair, non-discriminatory mindset in hiring, and to develop the capabilities of their Singaporean employees.'
'A deeper local talent pool is good for investors, and a key priority for Singapore – we will not have a sustainable competitive advantage without it.'
WHO IS EXEMPT?
Small firms with 25 or fewer employees are exempt from having to advertise on the Jobs Bank, as well as jobs which pay a fixed monthly salary of SGD$12,000 or more. However, they will still need to comply with the guidelines on Fair Employment Practices.
WHO DOES IT AFFECT?
For employers in Singapore, the Jobs Bank procedure has elongated the recruitment process by a minimum of two weeks.
'When an organisation wants to hire someone, traditionally they need the person now – so any downtime, particularly for experienced or critical positions, will actually hurt the business. So there's an economic flow-on for that,' says Mead.
The MOM will also pay close attention to firms that have a disproportionately low concentration of Singaporeans at the PME (Professionals, Managers and Executives) level compared to others in their industry.
'[The MOM] will engage such firms to understand the reasons behind their hiring trends and the basis behind the complaints,' says Koh.
'These may be due to legitimate skills gaps, in which case we will not take action against the firms but will expect them to transfer skills to Singapore citizens over time. In cases of firms found to have unfair hiring practices, and which do not rectify their HR practices, their work pass privileges may be curtailed.'
Prospective employees will also have to face longer waits, though this may differ depending on experience levels. Mead says that for mid- to senior-level talent (five or more years of experience and a $60k base salary), he hasn't seen a decrease in the number of EPs being approved.
'Yes, it's taking a bit longer, but at that level we haven't seen any slowdown at all. At the more entry to early middle levels, however, there has been an increase of Employment Passes being rejected.'
Mead agrees that the government should give fairer opportunities to Singaporeans, but adds that success still depends on your skills and experience, whether you're in demand and what level you're at in your career.
'The Singapore economy this year will grow anywhere between 2.8 and 3.5 per cent GDP year-on-year. It's in a sweet spot at the moment.'
'Businesses this year are generally looking to grow, which means they need the right expertise to do it. So this is a good thing for jobseekers, and is a positive message. It's about actually making sure they do the right preparation and connect with the right people.'
Useful links
Ministry of Manpower: 'Fair Consideration Framework'
The Manpower Blog: 'Fair consideration for Singaporeans: An important step forward'
The Manpower Blog: 'Making a difference through the Fair Consideration Framework'