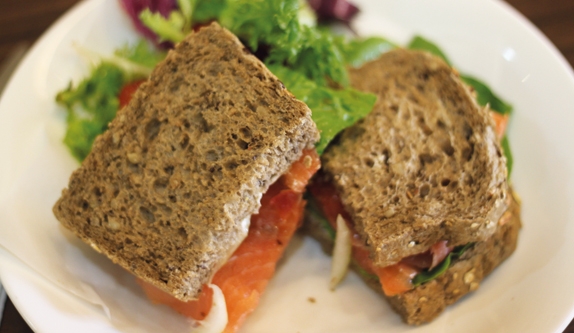 The Dough Shoppe has now closed
TANJONG PAGAR: Ever since Strangers' Reunion opened in 2012, the stretch of Kampong Bahru Road between Blair and Everton Roads has been slowly transforming from a seedy night spot to a destination for foodies.
The Dough Shoppe is the latest in a string of cafes to pop up in the area. From the team behind Freshly Baked by Le Bijoux on Killiney Road, The Dough Shoppe – like its predecessor – specialises in bread and baked goods. Unlike some of its neighbours, though, The Dough Shoppe is wholly unassuming and is refreshingly free of communal tables, repurposed Mason-jar lights, miniature wooden spoons and other Instagram-friendly ephemera, instead favouring humble décor and honest, well-priced food in a relaxed setting.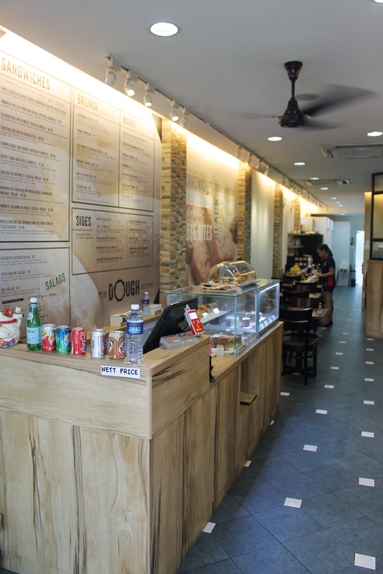 Though brunch and dinner options feature on the menu, the sandwiches are the main reason behind the lines out the door at lunchtime. The smoked pulled pork sandwich on house-special ciabatta bread is a steal at $10 (all sandwiches come with a choice of chips or side salad, too) and generous in size, while the smoked salmon sandwich on multi-cereal bread ($8.50) is fresh and nicely topped off with cream cheese, lemon zest, red onions, lettuce and tomato.
Though admittedly a little strange-looking, the green-and-pink swirled spinach and beetroot bread is a unique and tasty touch to the vegetarian mixed greens sandwich ($7.50), complete with brie for those keen to indulge a little. Other favourites include the honey-baked ham and Swiss Emmental cheese sandwich ($8.50) and the marinated chicken sandwich ($7.50), both on wholemeal cranberry and walnut bread.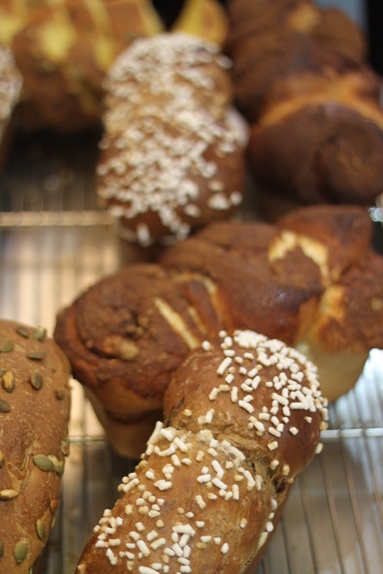 For those after something more substantial, the all-day brunch menu features breakfast waffles served with maple syrup and a side of scrambled eggs ($15) as well as a sizeable croque monsieur, topped off with a sunny-side-up egg, side salad and chips ($15). After 5pm the dinner menu includes an authentic rendang chicken curry served with homemade French baguette ($15), while the generously sized and decidedly juicy Dough Shoppe Burger ($18) comes complete with caramelised onions, sautéed mushrooms, melted cheddar cheese and a side of fries.
The Dough Shoppe is just what the area has been in need of – a straightforward, warm café with great food and unfailingly friendly service. It may not be Kampong Bahru's hippest new addition, but it certainly offers some of the best food at the best value for money.
The Dough Shoppe
61 Kampong Bahru Road
Tel 6423 9936
View our listings for Bars, Restaurants and Cafes in Chinatown