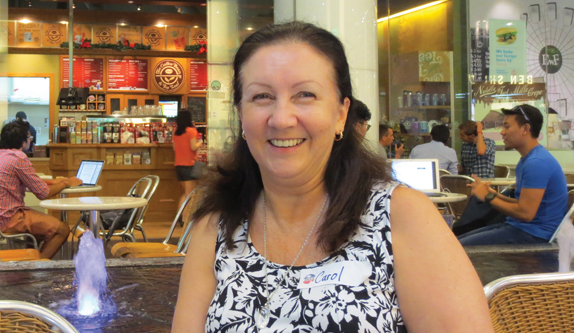 I arrived in Singapore two and a half years ago as a trailing spouse. I had been working crazy long hours running my own business in Sydney and suddenly here I was away from family and friends, my phone was silent, email box empty, that's when I found ANZA.
I read an appeal in ANZA Magazine from a NGO called Riverkids asking for volunteers, and that's where my journey began.
I met with Dale Edmonds, founder of Riverkids, and after two hours talking with her I was sold – this was an organisation I wanted to be part of.
Riverkids's mission is to 'prevent the sale and exploitation of children', to 'find non-exploitative labour alternatives for youths and families' and 'to transform families and communities as low-risk for child trafficking and exploitation.'
I became a Mentor to a young boy and we correspond regularly. He is learning English and aspires to become a doctor; with help from Riverkids I have no doubt that he will.
Riverkids runs many programs to support children and their families such as paying daily school fees; after-school classes; providing daily meals; and running programs for teenage girls and boys who are at risk of being trafficked.
If you are interested in seeing how Riverkids works, learning more about their programs and meeting some of the beautiful children under their care, why not partake in an Advocacy Walk? (Details can be found on their website). I am looking at organising a group to travel to Cambodia early this year. Those interested can contact me on carolasquini@hotmail.com or 8198 5646.
I help to raise funds for Riverkids by selling fair-trade products made in Cambodia at some fairs in Singapore. Help is always welcome, or just come by to say hello and purchase one of the beautiful products. Fairs are held throughout the year, and we have been very busy in the lead-up to the Christmas just past. Information on fairs for 2015 can be found on the website.
Carol Asquini
Visit Riverkids on with ANZA on Friday the 6th of March for an open house and morning tea. Find out more and register for the event.