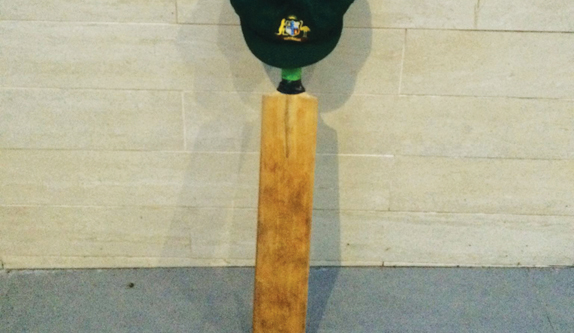 ANZA Cricket celebrated a successful year gone by at its annual dinner and awards night in November, says Rohan Wilson.
ANZA Cricket held its annual dinner and awards night at the High Commission on the November 29th, with quite a lot to celebrate.
Hopefully by the time you read this the gut wrenching sadness of Phil Hughes's death will have mellowed and cricketing communities the world over will have returned to the pitch, just as he would have wanted. ANZA Cricket chose to celebrate his life and reflect on a man who, as Kipling wrote, met 'with Triumph and Disaster / and treat those two impostors just the same'. He was a man of whom family, friends and even a nation could be proud.
2014 saw ANZA Cricket clinch our first Singapore Cricket League Premiership in 14 years. ANZA 2, ably skippered by Dominic Abraham and supported by a mix of great new recruits along with some wise old veterans, proved themselves over the season and finished on top of the table.
Proving ANZA has the best old blokes playing the game in Singapore, Clive Tilbrook led the ANZA Veterans team to not 1 but 2 trophies in the 1 year! We firstly won last year's rain-delayed final (thanks to the generous sportsmanship of Misfits Cricket Club) and proved it was not a fluke by wrapping up this year's comp undefeated.
The Denis Myer 6's competition (over 35's-again, those old buggers!), named in honour of a past ANZA stalwart, has attracted teams from all over the world leading to fierce competition both on and off the field. While usually holding our own off the field it was with much pleasure we snuck through the draw unnoticed and found ourselves in the final where anything can happen – and it did, allowing Clive to lift yet another trophy which also had a 14-year gap between ANZA inscriptions!
ANZA 1 had a slow start to the season, however they finished strongly winning 6 out of the last 7 games, including being the only team to beat eventual Premiers Indian Association.
ANZA 2 had a great year with everyone contributing to the Premiership. Skipper Dom had an outstanding year with 17 dismissals, leaving him 2nd in the league and the winner of our Fielding Award. Dom also achieved the amazing feat of losing 10 consecutive tosses!
ANZA Champs had 3 tantalisingly close losses to finish the season, however didn't let on field trials interfere with their 'enjoy at all costs' attitude to the game and at season's end embarked on their annual pilgrimage to Phuket in search of further cricketing glory! Best Batsmen for the year was Avishkar Vilankar, with an impressive 372-run tally leaving him 4th placed across all teams.
ANZA 4 had a year that might have been! Running first or second for most of the year they just dropped off the pace at the very end. Team performance was built around the bowling of Dan O'Connell who finished with a league topping 28 wickets at just 11.7 and the batting of Tony Edmondstone who scored 452 at 45 leaving him second on the league table. Both were well supported by Avishkar who scored 247 runs, took 14 wickets and 10 dismissals in the field (only eclipsed by Tony Edmondstone's 18 dismissals with the gloves having decided he is now too slow to bowl or field!)
ANZA U16s had a successful year led by Jackson Edmondstone and coached by Rich Mason, Tony and Donna Edmondstone, finishing 3rd. The U15s also met with success being pipped into second place but providing both Batsmen and Bowler of the series.
The Clubs Player of the Year Award went to Dan O'Connell, who dominated many batting line ups, taking two 5 wicket hauls and two 4 wicket hauls tallying 28 wickets, 7 clear of his nearest rival. Sadly Dan has returned to NZ where we wish him well.
The Dennis Myer Clubman of the Year Award went to ex ANZA Vice-President and ANZA CC stalwart Clive Tilbrook. Clive organised, captained and won 2 Veterans Comps, the Denis Myer 6's, the ANZA Dream team, reinstating the ANZA AustCham Presidents match, a combined (with the British Club) tour to Kuala Lumpur and helped (along with Annette and Lynda) to organise the Annual Dinner.
The special honour of Life Membership was awarded to ANZA Committee Sports rep, ex ANZA CC committee member and ex ANZA Captain Phil Davies. Phil was involved in the establishment and maintenance of Turf City and has played for the Club for over 15 years. Sadly (for us) Phil and Jenny are heading back to Australia, where we wish them well.
Registration is now open for the ANZA Cricket Season 2015.