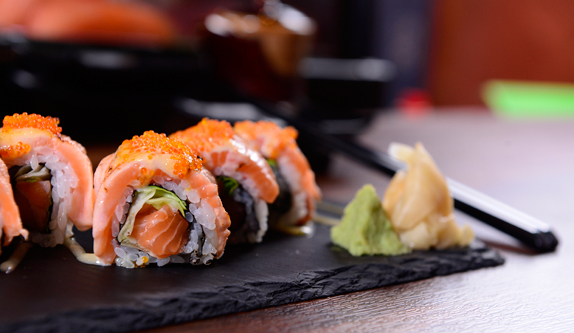 Do good things really come to those who wait? Sara Lewis finds out at Chotto Matte, a new Japanese restaurant on Blair Road.
Good things come to those who wait – that's what the old adage would have us believe anyway. The same is true for new Japanese restaurant Chotto Matte on Blair Road, whose name literally translates to 'wait a moment'.
I know what you're thinking. Why would anyone want to go to a restaurant whose name implies you'll be waiting around for your meal? And while it's true that you do have to wait slightly longer for food to be delivered after ordering at Chotto Matte, the result – incredibly fresh Japanese fare served with striking attention to detail – is worth the wait.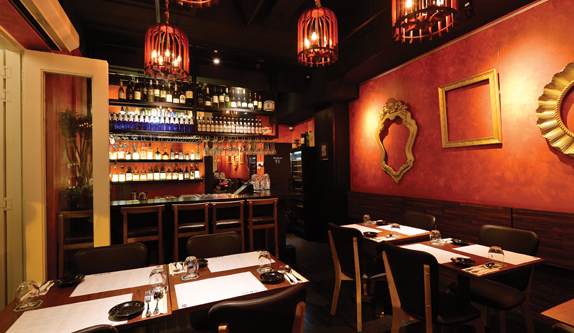 Located on the ground level of a corner-fronted shophouse on the prestigious Blair Road, Chotto Matte is a welcome addition to the area, which is home to a number of upmarket residential conservation shophouses.
The premises are split into three dining spaces: the main dining room, the outdoor seating area on the corner, and a speakeasy-esque sushi and sake bar around the back.
Co-owner Jeff Ong has experience running yakitori restaurant Torii in Kuala Lumpur, and his background is apparent in the menu on offer at Chotto Matte, which presents a whopping 28 yakitori variations on top of an equally vast variety of sushi and sashimi options. Yakitori is ordered per skewer, allowing diners to test out a number of the many variations from the juicy Wagyu ($9) or the Tokusei Tsukune ($4) – a special meat ball served with soy sauce – to the Tebasaki chicken wings ($3), the latter of which is worth ordering a few of.
Where sushi is concerned, the Aburi Salmon Maki ($19) is worth going back for, while the Foie Gras sushi ($8) is an unexpectedly delightful twist on the classic dish.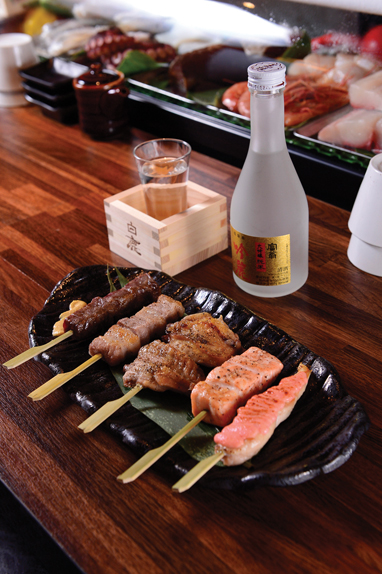 The sashimi is light and fresh, and a great way to begin the experience at Chotto Matte. For those keen to stick with sashimi, the Chirashi Don ($48), while a little more on the expensive side, provides a nice selection of thickly cut fresh sashimi over rice. It's interesting to learn that this restaurant's attention to detail even stretches to its water, with rice being is washed and cooked with water filtered through a Japanese-imported system that is said to enhance the sweetness of the grain.
One of the highlights is, without a doubt, the Buta Kakuni ($29) – braised pork belly with sweet sauce. Tender as a marshmallow, the meat on this dish peels effortlessly onto the fork and, though designed to be shared, is one dish that makes it difficult to exercise restraint.
An extensive drinks menu keeps diners busy between courses, and features an impressive array of Japanese whiskey (including Chichibu, Hakushu, Yamazaki and Nikka, for those who know their whiskey) by either the glass or the bottle. Elsewhere, a number of Japanese-inspired cocktails like the Yamazaki Plum ($25) and the Sake Blossom ($23) actually complement the food quite well.
Where dessert is concerned, the Kuro Goma Yam ($15) is a standout, which sees black sesame ice cream topped off with deep fried yam.
An omakase tasting menu is available from S$100 per person, which is quite reasonable given the prices of the individual dishes.
All in all, residents and visitors alike will enjoy the addition of Chotto Matte to the area. It may not be the cheapest dinner option, and certainly not the fastest, but it's an entertaining and worthwhile dining experience that is worth going back to more than once.
Chotto Matte
54 Blair Road
Tel 6222 8846