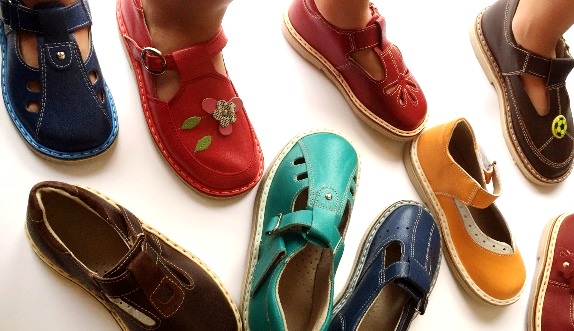 Larisa Bernholtz writes about her business importing quality kids' shoes to Singapore.
After many years seeing my daughters wearing and enjoying the high-quality, well designed shoes we brought back from holidays in Europe and talking to many other mothers struggling to find high-quality, affordable shoes here in Singapore, I decided to start my own company to bring European designed and made shoes to Singapore.
The shoes are perfect for the hot humid weather in Singapore. They are of orthopaedic design, with fillers for arch support and ankle padding, firm heel cup and covered toes for improved stability. Premium genuine leather is used for both upper and linings. In addition the shoes are very cute, bright and elegant.
Suitable for toddlers to children of around 8 years, the shoes meet the requirements of European Safety and Quality Standard as well as podiatric recommendations on correct footwear for young children and toddlers. Every pair of the handmade shoes goes through stringent quality control.
In order to keep the price at the LOWEST possible level (which I reckon should not exceed SGD 50-70) for genuine leather and European handmade kids' shoes, I try to minimise the expenses (Swedish concept, alright!) and at the same time providing "boutique" service for parents and children. I always welcome families to come over for a proper try-on and selection of the suitable models and sizes for their children.
Please visit www.facebook.com/euroshoes.sg where you can check the collection and order or arrange an appointment to try our shoes.