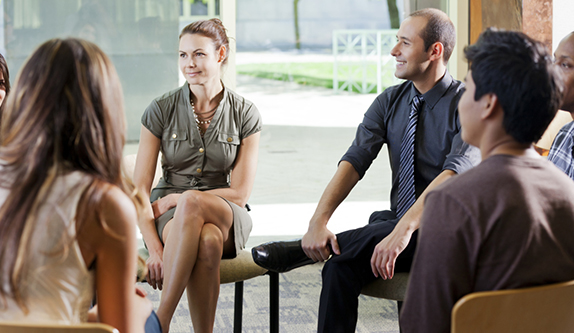 The Cabin Addiction Services Group recently opened the doors of its 4th regional branch here in central Novena, Singapore. Located in a rapidly growing urban populace, The Cabin Singapore follows to The Cabin treatment model of offering modern, holistic, and secularized addiction recovery services, focusing on both substance and process addictions.
At The Cabin, we acknowledge that in our modern world, a myriad of "socially acceptable" vices have invaded daily life. In addition to substance addictions to alcohol and drugs, process addictions such as excessive use of the Internet, obsessing or overcommitting to work, sex, or gambling are also rampant. Further complicating the detection and treatment of addiction is the fact that many addicts are what is called "high-functioning" – seemingly healthy and successful (at least at work) but secretly highly addicted. Signs of addiction in high-functioning addicts are therefore difficult to detect by others and even by the individual themselves.
Recently in Singapore, there has been a concerning trend towards addiction and addictive behavior, an increase in the number of high-functioning addicts being one of them. There are also reports of more smartphone addictions, an increase in the number of drug abuse cases and drug-related arrests among youth, and a growing rate of addiction among upper-management level staff in the business field. In response to the changing needs of the community, The Cabin Singapore is here to support individuals struggling with these various addictions using a modern approach that allow clients to receive effective treatment on a structured outpatient basis, in order to maintain employment and uphold personal and family obligations throughout the treatment process.
The Cabin Singapore's approach to treatment is multi-faceted and holistic. We offer outpatient services in the form of one-on-one counseling, group therapy sessions, family programs, psychiatric assessments, and a six-month Intensive Outpatient Treatment Program that offers continued, personalized support for a range of addiction-related issues. Detailed information about our services and a current schedule for The Cabin Singapore can be found here.
The Cabin Singapore is a safe, supportive, and responsive addiction treatment center that provides specialised addiction support by qualified medical and psychological staff for both Singaporean and international clients. If you are struggling with any form of addiction, or know someone who is, please refer to our website for more information or contact us directly through e-mail or phone.
The Cabin Singapore looks forward to utilizing our proven model developed by The Cabin Addiction Services Group to establish a positive and impactful presence in Novena and beyond.
The Cabin Singapore
Suite 11-02, 11 Floor
Novena Medical Centre
10 Sinaran Drive
Singapore 307506
+65 3158 9949
thecabinsingapore.com.sg