Raelene Tan tries out an Australian chef's famed Thai fare at MBS.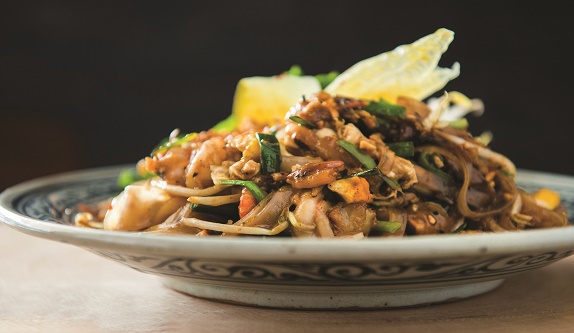 Image Courtesy Long Chim

Australian chef David Thompson, well-known for his prowess in Thai cooking, makes his foray into Singapore with Long Chim ('come and taste') – legendary Thai street-food in a vibrant, bustling, casual setting.
The Thai manager is a veritable font of knowledge about the backgrounds of the dishes on set menus (from $35 per person) as well as the a la carte menu.
Pad Thai is a perennial favourite, with the rice-noodles imported fresh from Thailand. With their springy texture, this aromatic noodle dish is redolent with sweet, sour, salty and spicy tastes.
Try soft, thin, khanom chin noodles with mashed prawn curry for its sauce, and crisp vegetable garnishes. Despite its ordinary appearance, stir fried minced beef with chillies, basil and fried egg is delightful with complex textures, pungent uplifting tastes and unmistakable Thai heat.
You can't go wrong with Thai mango accompanied by sweet sticky rice, or banana roti.
Long Chim #12-02 The Shoppes at Marina Bay Sands Tel 6688 7299
View our Entertainment Member Benefits page for details of our member discount.