A benefit to the public and a bane to salespeople, vending machines are beginning to be a little more creative in Singapore.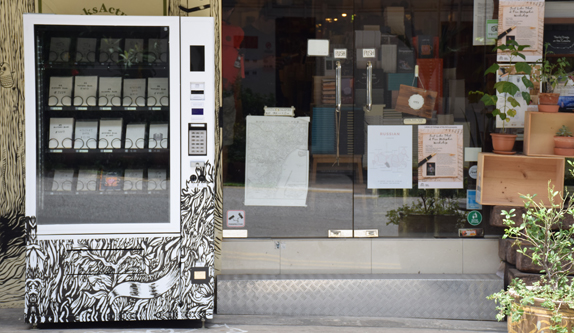 Book Vending Machine
BooksActually
9 Yong Siak St, 168645
6222 9195
booksactuallyshop.com
Indie bookstore BooksActually took the plunge into the vending machine world back in June, dropping off a few machines stocking books from Singaporean publishers – from the Sherlock Sam comics of A. J. Low to Jeremy Tiang's novel It Never Rains on National Day – in order to promote reading in Singapore.
Book vending machines are not a new concept – machines in the late 1940's like the Book-O-Mat sold pocket books for 25c. What makes this a special idea is the awareness and representation of Singaporean talent in an easily accessible format – bookstores are harder to come across.
If you've been lucky enough to see one of these vending machines in the wild, you might've noticed a whole bunch of books covered up in white paper. At varying prices ($10-$19), these secret novels labelled simply as 'BA MYSTERY BOOK' contain fiction and non-fiction books for people to take a chance on what to read.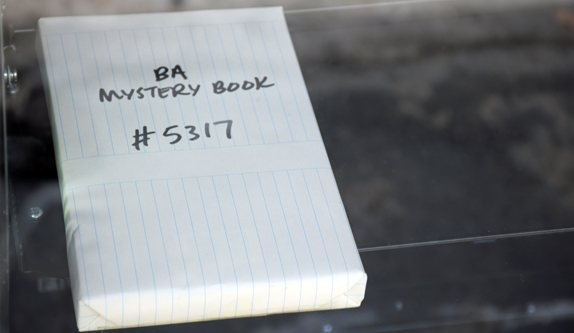 The mysterious book.
I ordered 'BA MYSTERY BOOK #5317', having no idea what the topic was, or the format. What makes the mystery of the title so intriguing is taking away the strife of decision-making – I fall prey to 'umm'ing and 'ahh'ing my way out of bookstores – and serving up a curated book.
So what was contained in BA MYSTERY BOOK #5317? I won't reveal the title, but The Wall Street Journal said: 'A sly, fast-paced and darkly comic novel about a suburban marriage that's going to hell, fast'.
Vending Machine Cafe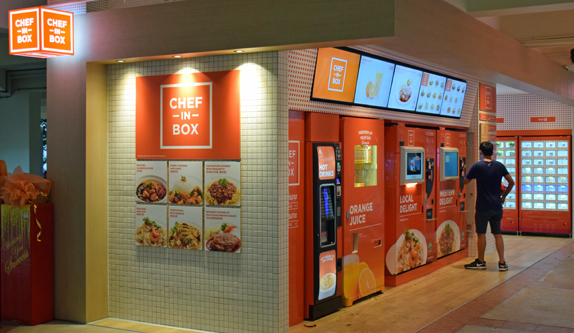 Chef in Box
320C Anchorvale Drive, 543320
chefinbox.com.sg
Sometimes we take 24-hour eateries for granted. Getting that flaky prata at three in the morning is one of those true Singaporean moments. For some places, that kind of service isn't available. The mental cost of having someone awake so late – or early, depending on how you look at it – is even more worrying.
Sitting in the void deck of an HDB in Sengkang is Chef in Box – a series of large, bright orange vending machines with touch screens. Each one is dedicated to a particular cuisine – the local food machine for example can serve up a vegetarian nasi briyani, and the snack windows have sandwiches and cookies.
My curry chicken with rice ($4) took three minutes to make – all while a montage video of a chef handcrafting my meal plays on screen. The food is similar to what you would get in a decent airline meal, and at $4, is a reasonable price.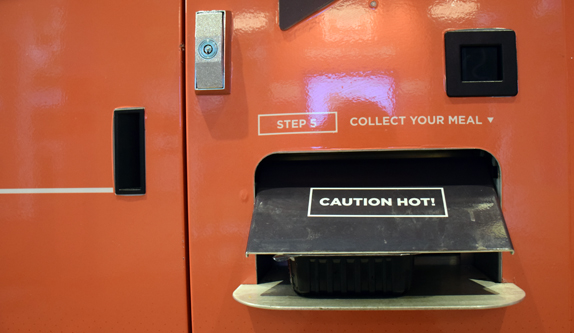 The food takes roughly three minutes to cook.
The orange juicer ($2) – a machine that has made its appearance elsewhere in town – takes three oranges and presses them, then is sealed by a plastic film sealer.
The meals are all pre-made and restocked when the machines are running low, requiring minimal manpower to run.