Two artists in Singapore working on different canvas are making some spectacular pieces of art, Gerard Ward finds.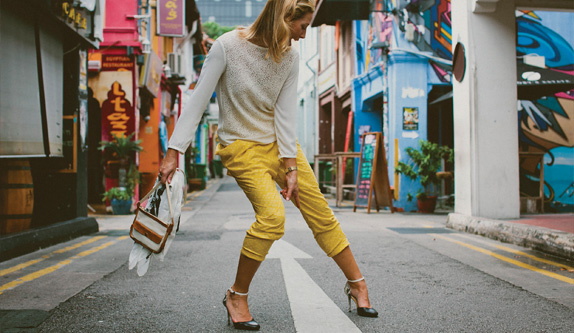 Renyung Ho
Co-founder of Matter
Sitting in the second floor shophouse office of her clothing brand Matter, you can see intricate blockprinted pants and scarves hanging on racks placed around the room between workstations of her employees. The workspace-slash-shop floor is in a sense a representation of the two-year-old brand's ethos of wanting to tell a story with its products. They're sitting in a room filled with stories.
Matter's garments, which range from loose-fitting pants, tops, jumpsuits and scarves, are designed with traditional wood blockprinting and ikat dyeing techniques and crafted by rural artisans in India. Cofounder Renyung Ho was inspired by the intricacies' and history behind these designs when travelling around India in a tuk-tuk for 3,000 kilometres to raise money for charity. Falling in love with the culture – from Rajasthan to Cochin – her desire to start something along the lines of Matter came to fruition through chance encounters and a lot of hard work.
These artisans are usually communities that have been making these garments for generations. Bringing these traditional styles of clothing to a modern market has helped give families who are reliant on their craft a second wind. Since the brand's launch, there's been a big interest from all sorts of people, 'from the fashion sector to the creative and designer industry'. 'All these different groups of people somehow identify with the same theme of basically caring about where something comes from,' Renyung says. 'That I didn't expect.'
Understanding how a handcrafted product can benefit the artisans making it as well as the consumer can give that additional feel-good factor – especially at a time where it's almost impossible for the average person to trace where most of our store-bought clothes are made. 'We started out in the beginning with the tagline 'Pants to see the world in',' she explains. 'Because for me it was very important to showcase a product that stood on its own besides the social benefit or impact of it.'
'For me, in Asia especially, the perception of craft is that it is not cool, or the quality is not so great, etcetera,' Renyung says. 'I wanted to position it in a way that it was seen as a semi-luxury product, with the time it took to make it and so on.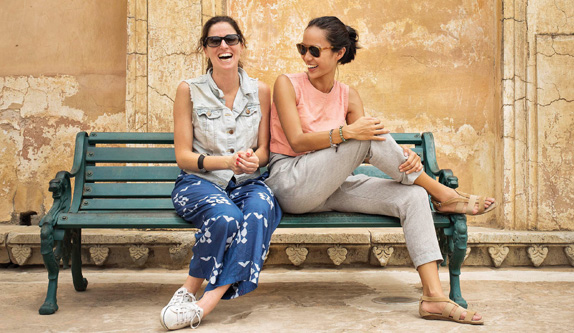 Renyung Ho (right) with Matter cofounder Yvonne Suner (left).

Renyung's background isn't in manufacturing. 'I had no experience in manufacturing,' she iterates. The first year was a big learning curve of making quality control procedures, and knowing how much detail goes into making one garment. 'The amount of QC that you have to have for [natural fabrics] is incredibly more than if you use polyester, which is ninety-five percent of the products we have in general,' Renyung explains.
Learning to move with the seasons – including monsoons – was a major realisation. 'For example, it depends on the monsoon season and what festivals are happening at that time,' Renyung explains. 'It also depends on the design, whether people are having weddings at that point in time…so because the product is so much tied to weather fluctuations and local, cultural conditions, it can one be very frustrating, or two very beautiful.'
Matter doesn't produce its clothing line by seasons, however. 'We produce only fixed or key items that stay the same over time,' she says. That means no spring, autumn or winter collections, or twenty different items per collection. 'These are the fixed styles, so we've accommodated our design to take that into account,' she says. 'I think the key lesson for me was that I was struggling a lot with trying to work the artisan production cycle to a model that I knew, and eventually it was just like "Why fight that? Let's celebrate it",' she says. Renyung worked with this to educate the consumer, explaining why it takes four months to restock a piece, or why fabric takes three months to make. 'We want to explain why that's different from the polyester you're wearing, and so on,' she says.
Talking about the resurgence of consumers wanting to know where they're getting their food, this interest has bled over to clothing as well. 'There's so much behind it you don't see, and I think people are getting more interested,' Renyung says. 'A really good key piece of advice someone gave me in the beginning was "celebrate the good".'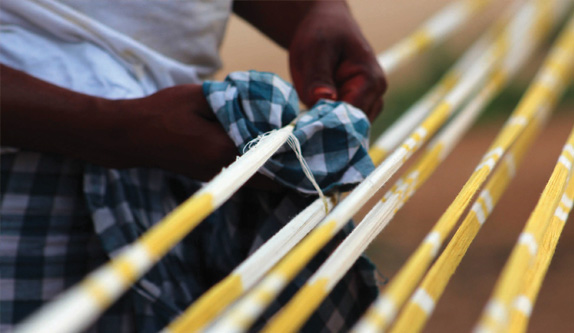 The making of the 'Cave' print.
Requests for collaborations usually stem from social media outreach from those who share the same kind of love for celebrating culture. 'Someone who approaches us must have a very strong message,' Renyung states. 'A very strong story, or a message they want to bring through, and the values are usually around the connectedness of humanity.'
A recent collaboration with Joanna Kambourian, a Dutch-Armenian living in Australia, brought out her great grandfather's Persian carpet motifs – which carry an incredible history, especially in the Anatolian peninsula. 'Her grandmother also had blockprinting woodblock in her collection,' Renyung explains. 'I think she took from that ancestry and collated a few different motifs, sketched it out and shared it with us.'
After the back-and-forth, it's then on to the blockprinter, who could also give feedback on things they can or cannot do, and how they might make the design better. 'It's kind of like a three-way between us, the artisan who has expertise in producing a beautiful design with a certain process – and has a view on how aesthetically it should look – and then designer who is telling a story of an existing print, and is more connected to a different point of view of how it should look,' she explains.
'The typical way you manufacture clothes is you go to one factory, you say "this is the fabric I want", they get it from the textile mill then it's produced. In terms of artisan production, it's a completely different cycle in that sense.'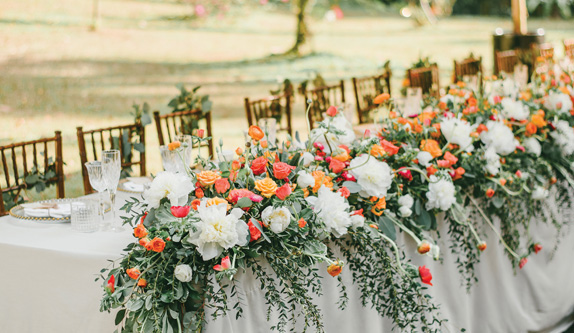 Nicholas Oxborrow
Owner of Fabulation
Ask Nick what he does, and chances are you won't hear the full story on the first try. It's not for a lack of trying, but it's a bit of everything. 'It's our challenge to tell our clients in clever ways that we are an event company, and a florist, stylist, event designers…' Nick begins when I ask what his boutique events company Fabulation is about.
'When you go to an event, you want to actually walk through the door and you want that tinge of excitement,' Nick says. 'And not "oh no, I've got that event to go to". That's exactly what Fabulation was born from.'
Fabulation was largely responsible for what ANZA members would've seen at the ANZA Puttin' On the Ritz Ball back in May. The names that've come for Nick's help are expansive. 'We have brands like Facebook, LinkedIn, and luxury brands like Penfolds…all coming to us for the same kind of thing,' he says. 'It's not just about a flower on a table; it's the whole conceptualisation of the space.'
'Then we have clients who come to us and say "Please plan the whole event",' he continues. 'So we're negotiating with venues and all of the different suppliers that event and venue managers do.'
What a client wants can be complicated, to say the least. 'It's through purely being in the business for eight years, in Singapore and just knowing where to get stuff that we know how to just fizzle through and make it work,' Nick says.
Working with what a client is looking for can be quite a daunting task, and limiting what you can do can be a hindrance. 'You've got to do everything to appease your clients, especially in this environment,' Nick says. 'Everyone's coming to you for different things, and we're just responding to what our clients need us to do.'
This kind of flexibility comes in handy when there's the challenge of putting an event on with a lot of historical or cultural rituals to follow. Nick had an Indian wedding where the client was trying to highlight that not all Indian cultures are the same. Fabulation had done an Indian wedding before, and while they hadn't run that particular kind of Indian wedding, Nick assured her that they'd make the necessary arrangements. 'Apart from maybe one or two things, an event is exactly the same,' Nick summarises.
'Whether it's a launch for Krug champagne, or a launch of a bride, it's completely the same. You have flowers, food, chairs, some kind of entrance, an arrival and you've got to look after guests. To me, when I look at it, it's one thing.'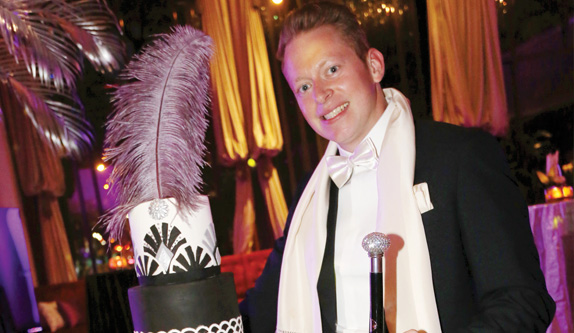 Nicholas Oxborrow.

Born in Singapore, Nick lived an expatriate life with his family here and in Kuala Lumpur, before coming back to Singapore as a teenager – he then continued his studies in the UK. His constant travels meant staying in various hotels, and that's where Nick caught the designer bug – though at the time he interpreted this as the hospitality bug. 'I felt like I had a massive longing to work in hotels,' he says. 'So I started hotel management, then worked at a hotel and realised I didn't want to work at a hotel, I wanted to stay in them.'
After studying at Les Roches International School of Hotel Management in Valais, Switzerland, then working in Boston fostered his love for events – American holidays are plentiful and grandiose, meaning a playground for an event designer. 'I really got into the planning of those events, brunches, parties, the decorations…and that's where I found I was having a lot of fun,' he says.
The transition led to working for a catering chef that supplied food to events. His boss wondered why Nick wasn't putting his styling skills to better use; working for a catering company and an events company are two totally different ballgames.
Thus began the slow evolution of Fabulation. Lecturing for University of Nevada Las Vegas in Singapore on the side meant supplementing income to help grow his business.
Trying to break the stock standard event packages that hotels and restaurants offered organisers interested in using a space for an event was one of Nick's challenges. 'If you go outside the box, all of it seems like a completely additional cost, and no one sees it as a necessary component to the event mix,' Nick says.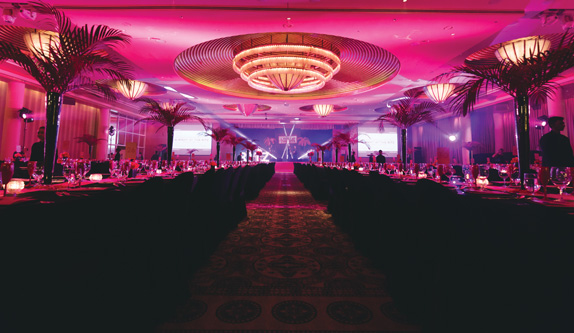 The 2016 ANZA Ball. Credit William Dunn Photography.
In the past Nick's been quoted costs for hiring a space that seem astronomical, and given that running an event can be both beneficial to a client and the hotel itself, seems detrimental to the process. 'They're probably just trying their luck, to a point,' he begins. 'But what it doesn't do is gain you any points. I mean, it's just not logical.'
Having extensive experience in the hotel industry, he has a good idea of costing for different parts of an event, and was able to question the quotes he would get from hotels. 'It helps me as well, because it helps restaurants and hotels see that I'm also on their side because I'm one of them as well,' he says. Walking through both the client and hotel through the possibilities is also a great way to build trust.
'When they say "no" it's usually because they doesn't understand how they can say "yes",' Nick says. 'I walk them through that process to get them there.'