5 New Startups to Check Out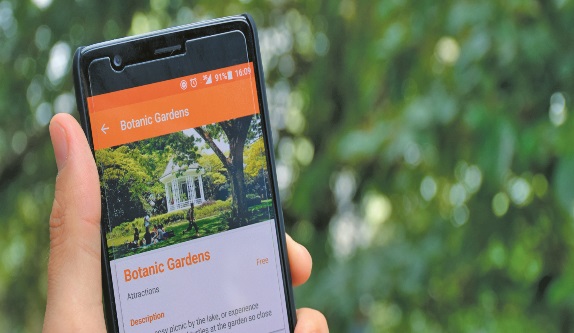 1. Trabble
Reason: Free AI concierge for visitors
trabble.co
This phone app lets visitors to Singapore select a persona – from 'cultural geek' to 'must-sees hunter' – and be given a list of things to do, see and eat. While still in its infancy, there's a 24-hour AI concierge too to help book tables.
2. DishDash
Reason: Organise team lunches big and small
dishdash.biz
If you've been roped in to organise lunch for a meeting, there's a start-up trying to make that process easier – partnering with cafes and restaurants like Sarnies and The Daily Cut.

3. MotivatorMob
Reason: Finding friends to exercise with
motivatormob.com
Started up by a sports teacher and a friend who found exercising together was better motivation, this app connects people looking for others to exercise with – from soccer to group workouts. The app launches this month.
4. Givo
Reason: Find and follow charities via smartphone
givo.global
Read about recent humanitarian and philanthropic news, follow the causes you care about, then find charities that would directly help out – and track where your donations end up.

5. Coffee Break
Reason: Monthly subscription for cups of coffee
facebook.com/hellocoffeebreak
Satiate your caffeine cravings. Choose from one of their four pre-paid plans (from $20.50 for five cups a month to $90 for unlimited coffees for a week) and head to any of the cafes on the list.