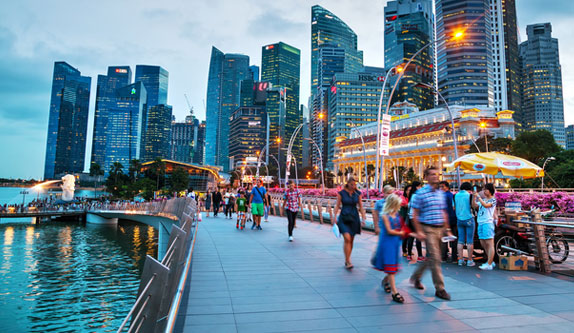 Singapore is an international business hub with a healthcare system valued as one of the best in world. Outstanding medical quality standards are consistent across both the public and private sector, and the system is renowned for its offer of unique national schemes to cover for public healthcare costs.
The state of Singapore covers the majority of healthcare costs of its citizens and permanent residents – however, the system is not designed to accommodate expatriates, as many foreigners are not eligible for the national schemes.
Why International Health Insurance?
Only expatriates with permanent resident status are fortunate enough to enter the healthcare system in Singapore. A portion of resident expats, however, still subscribe to an expatriate health plan on top of the scheme, in order to have an all-encompassing plan that also provides international coverage.
If you are an expat with no permanent resident status, you won't be covered under the government scheme. Medical care and treatment are very expensive when you are not affiliated to the Singaporean health system, which is why a private medical insurance plan becomes necessary for many foreign nationals.
Individual private medical insurance (IPMI) policies offer a number of advantages to expats, one of which is providing support in English or another familiar language – something considerably difficult to find with a local policy.
With an increasing expat community in Singapore, there are several established private insurers – Cigna Global specialises in expat healthcare, offering a wide range of levels of expat medical insurance cover and a medical network of over 1 million hospitals and medical professionals worldwide.
With Cigna Global you can choose from up to three levels of coverage and add optional additional benefits, including outpatient care, medical evacuation, and vision and dental care. To find out more, visit www.cignaglobal.com or get a quote today.