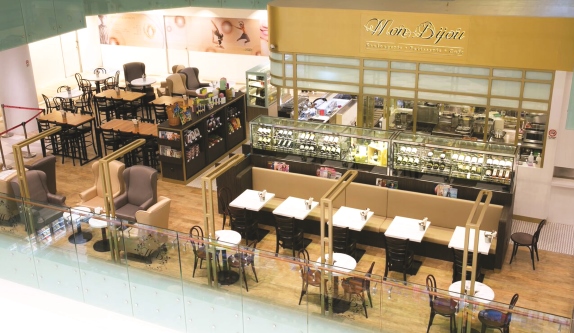 Claymore Connect, 442 Orchard Road, 238879
6739 6738
monbjiou.sg
A gem of a find in the trendy Orchard-Tanglin area is Mon Bijou (My Jewel) in the newly opened Claymore Connect, where prices are surprisingly manageable.The mezzanine-level artisanal bistro with its open concept is cosy and welcoming, seats 66, has a glass-panelled kitchen for on-the-spot preparation, and features, among other delicious items, all-day breakfasts, soups, sandwiches, salads, pasta as well as handcrafted freshly-baked French pastries and desserts, coupled with juices, smoothies, tea and coffee. A kid's menu with items like egg on toast, spaghetti or burgers, priced at $6 each, is a boon.
Mon Bijou's version of brioche French toast ($14) is one of the best I have eaten. Served with maple syrup, toasted pistachios and fresh strawberries, with hints of cinnamon, it is perfect for when you are relaxing in a comfy armchair, casually people-watching, with conveniently placed free Wi-Fi and power points. Truffle scrambled eggs accompanied by bratwurst, hash brown, tomato confit and toast, are enhanced by a permeating, yet subtle, exotic earthy truffle scent.
A convenient 'Grab-and-Go' counter offers gourmet sandwiches, enticing loaves of bread, ice-cream and artisanal patisserie items. The take-away packaging is delightfully eye-catching, resembling pastel-hued jewellery boxes.
Mon Bijou opens daily from 10am-9pm weekdays and from 9am on weekends.
"Bon appetit!"
Raelene Tan