Remember it's all about how you feel rather than sticking to the latest paleo-coconut-oil-wheatgrass-shot fad.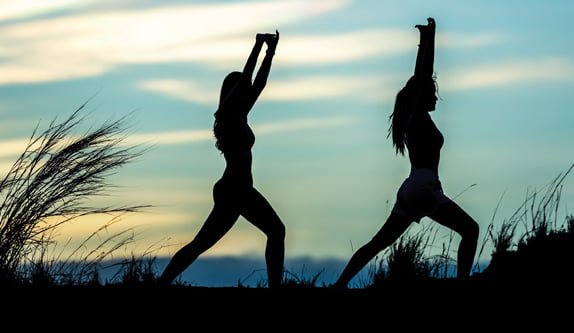 Good morning. Have you blitzed your greens and almond milk? Been for your morning run along the Southern Ridges and taken your 'that's a happiness glow, not a sweating to exhaustion one' Instagram shot? Packed your yoga mat for a lunchtime salutation or the circulation-constricting cycling shorts for an intense spin class? You haven't? What have you been doing before 6am?
It would seem according to social media and the greater press in general, if we're not sitting in a coffee shop with a soya latte in our Lululemon leggings, sun-kissed and glowing, we're just not doing 'Healthy' properly.
What about all the people trying to get more food into the toddler, than on the floor? What about those juggling their sideline business with the 9-5 grind? What about those of us who can barely lift a smile before 11am coffee let alone a kettle bell? When did the poor old boiled egg get kicked to the curb by the acai berry bowl?
In short, is all of this food dictatorship going a little overboard?
The great benefit of this trend for all things vegan, organic, raw, antioxidant, juice – can anyone actually chew food anymore? – is that we're all now more clued up on what we're fuelling our bodies with. It's not just a matter of calorie counting, it's about nourishing ourselves; and that's clearly a great outcome.
Here in Singapore, a healthy lifestyle isn't always easy – I don't mean because of the countless great restaurants and exceptional cocktail bars on our doorstep – but because of expense. For instance, it's far cheaper to stop off at a hawker centre than often cook at home.
The release of the budget earlier this year had Health Minister Gan Kim Yong pushing for health over healthcare. One announcement was providing healthier food options – a scheme which comes into effect this month – by providing funds to support food manufacturers in developing products with healthier ingredients.
Singaporeans atypically have struggled with type 2 Diabetes – culminated from poor diet and an historical lack of importance placed on fitness – and the government here have now set up several initiatives to combat this. Some of which are the promotion of sport and investment in facilities to encourage the younger generations to reach for their trainers – and it's working.
Organisations such as Sport Singapore are not only a platform for professional athletes to have access to exceptional training facilities – the hub at the National Stadium is extraordinary – but also to inspire the spirit of sport. We all know the importance of exercise not only in our well-being but also the impact it has on our professional lives too.
But eating well still has its difficulties in finding its place during our hectic working weeks. Dr Richard Swinbourne, Head Dietician at the Singapore Sports Institute tells me it's all about getting back to basics. Despite the fads and trends, healthy eating isn't rocket science and it's not about bulk-buying the latest superfood. "SERF. Simply Eat Real Food," Richard explains. "The Mediterraneans have a fantastic way of eating great food like fresh fruit, vegetables and fish – and being present whilst enjoying their meal. In busy lives, it is important to take a break and be conscious of what you're eating. You may think you don't have time, and that a shop-bought sandwich thrown down en-route to a meeting will suffice, but really it's about priorities. And your health should be up there. Simply being present and taking your time, means you listen to your body and won't be tempted by cravings."
You might not be able to take an hour lunch break to sit at Dempsey Hill with a delicious salad, but the idea of taking time to eat can only benefit your productivity for the rest of the day – and in the long term.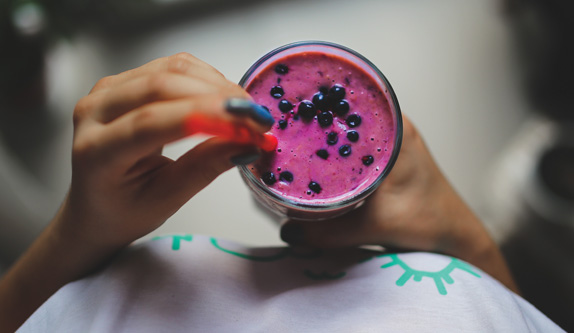 The biggest trend to take away from all the nourishment noise is really to be mindful. Essentially, it is all about living a healthy and long life and that's about balance.
Yes, pay attention to eating as many blueberries as you can, but enjoy the fun stuff too like sirloin steaks slathered in garlic butter, juicy chilli prawns from the grill, a slice of birthday cake. Step away from the smoothie and enjoy solid foods.
Ditch the #fitspo
Detox
Lightbulb moment, our livers don't actually need to be detoxed. That's their job. And they're great at it. Cutting out the booze, carbs and sugars feel great at the start – because, hey, your body isn't weighed down by four pints of Heineken – but in the long-run, it's the all-or-nothing attitude which is more harmful.
Kale
And it's fellow It Crowd of the vegetable world. Spinach is just as good for you. And it doesn't get caught in your teeth.
Juices
You really don't need to pulverise your veg to pulp to ingest your five-a-day; do it the old fashioned way and include them on your plate.