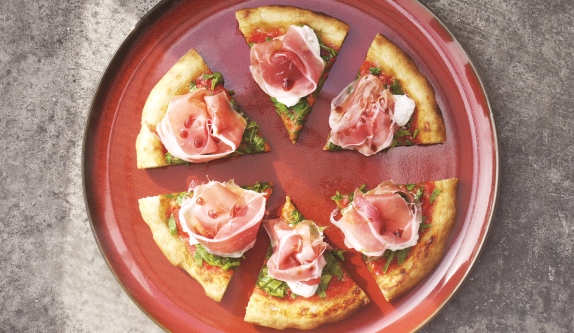 33 Hong Kong Street, 059672
6723 7733
amorestaurant.sg
Rule number one, when heading to the latest creation from IlLido patron, Beppe de Vito: go very, very hungry. Rule number two, wear elasticated pants. Number three, leave your guilt at the door for this is a place to indulge.
A quick spin around, before we get onto the important things like the Italian food and wine. The interior is a warehouse-style take on the shophouse location with a narrow bar for aperitifs and a private dining space for celebrations. Through to the back, past the window into the frenetic world of the kitchen, you pass through a jungle-esque hug of palm fronds into the courtyard. It's a perfect space for an excuse to get a group of friends together, so remember it, you're going to want to book.
Back to the food…The menu is fit to bursting with dishes to take you back to Roman Holiday or sun-splashed afternoons on Capri. Try zucchini flowers with mortadella, linguine with clams and black cod with crab cioppino and fregola. But whatever you do, leave space for the pizza – it's already being hailed as the best in Singapore and I'm inclined to agree. We tried the mushroom, truffle, mascarpone and Tuscan pecorino, but they all looked delizioso! And when we literally couldn't button our jeans, the charming waiters boxed up the rest of the meal for us to take away. The waiters are also extremely knowledgeable about the wine so take their lead on ordering something crisp and light to cut through all that truffle, garlic, prosciutto di Parma, fresh pasta…
In short, go. You'll love it for a relaxed evening of great food. We've already booked the outdoor terrace for a birthday celebration of pizza, palm fronds and prosecco. Our big pants are at the ready.