Rae Moller of ANZA Action looks forward to this month's Christmas Charity Event in aid of The Salvation Army.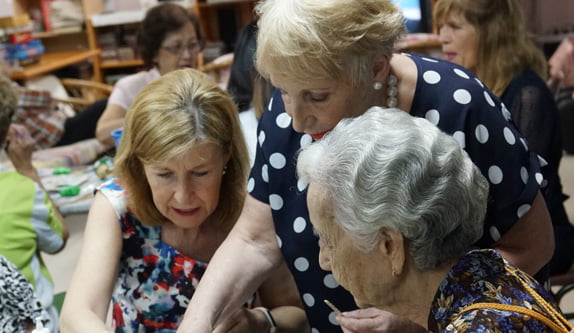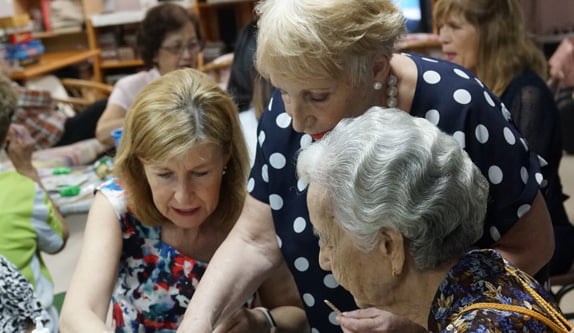 What social services do the Salvation Army provide in Singapore?
The Salvation Army runs a nursing home, two children's homes, a programme to help children of prisoners, and Family Support Services – which is what ANZA specifically supports at present.
What does the Family Support Services offer?
FSS works with frail, elderly, and impoverished people mainly living around the Tiong Bahru and Bukit Merah area. These are some of the oldest HDB estates in Singapore, and have many elderly living there, without family or friends. FSS provides pastoral and practical care for these members of the pioneer generation.
What does ANZA do to contribute? 
Once a week, FSS distribute food and care parcels to elderly people in their area. ANZA members help pack and distribute these parcels. This may involve working at The Salvation Army office to pack the goods on a Monday or going out in the van to help with delivery on a Tuesday.
As needed, ANZA members may also help with outings for the elderly – pushing wheelchairs, helping those unsteady on their feet, or just being a friendly face. They may also help out at craft or pamper days at the FSS centre. Each Christmas, theyparticipate in the collection of donations during the Starbucks Christmas Open House.
Where is FSS located?
They are at Blk 42, Beo Crescent – not far from Tiong Bahru Plaza.
So, what can YOU do to help?
You can sign up to help with all of the above. ANZA has a roster catering for three months at a time, so you can help out on a day that suits you, or volunteer for any of the ad hoc events that come up.  You will get to meet some of Singapore's real characters.
What is the ANZA Christmas Charity Event all about? 
As well as donating our time, ANZA also aims to raise money for FSS so they can buy much-needed items for the elderly. We also have a giving tree where donations of suitable Christmas presents can be dropped off, to give everyone some festive cheer. We'd love to welcome you to our Christmas Charity Event on Thursday 30 November at the Redot Fine Art Gallery to raise a glass of Chandon to new friends, old friends and dear friends.
The Event
ANZA Christmas Charity Event
Thursday 30 November
6.30-9.30pm
Redot Fine Art Gallery
Old Hill Street Police Station, 140 Hill Street, #01-08, 179369
Members tickets: $70
Non-Members tickets: $80
For further info: http://www.salvationarmy.org/singapore