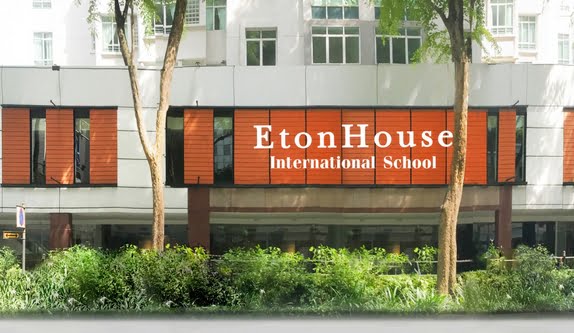 A brand new international primary, secondary and high school will open at Orchard in March 2018*.
A brand new direction in international schooling 
EtonHouse at Orchard will be the first of its kind offering an education pathway from primary through to secondary and high school. With innovative features in a unique city-centre location, the school's curriculum, staff and environment will deliver a programme designed to nurture creativity and critical thinking amongst millenials.
City-centre location 
Located in the heart of the city, opposite St. Regis Hotel, the campus is a modern facility and the only international school on Orchard Road, offering families in the area a central and convenient location for their children's schooling.
Cutting-edge curriculum 
The campus will offer a modern and robust curriculum. Aligning with the outcomes of a 21st century education, it will offer a SMART programme focusing on Science, Maths, Art, Research and Technology. Inspired by the Singapore curriculum in Maths and Chinese, the programme will be in line with best practice. The students will have access to programmes around entrepreneurship, design thinking, sports science and action adventure, besides a robust music, drama and visual arts programme. With the IB PYP framework in the Primary Years,  the Middle Years' approach will be consistent with the IB's approach to learning and will lead to the IGCSEs in Y11. The Senior Years will offer the IB Diploma Programme*.
Boutique and exclusive
The school's ethos is centrered around strong pastoral care within the small and boutique nature of the campus. Families can look forward to a school where rich interactions between the staff and students will form the basis of the curriculum and programme being offered at all levels.
Track Record
EtonHouse has been running a primary, secondary programme for more than 2 decades. The EtonHouse campus on Broadrick Road is one of the oldest IB schools in Singapore and offers the IGCSE programme in the secondary years. This will be the first EtonHouse high school campus in Singapore, but not the first for EtonHouse globally. EtonHouse International School in Suzhou, China is a high school offering the IB Diploma programme.  EtonHouse recently started 2 new primary schools in Thomson and Sentosa in addition to the secondary school in Broadrick.
Open Days 
2nd and 3rd February 2018
The school is currently accepting expressions of interest. Sign up for the open days here: https://info.etonhouse.com.sg/international-school-orchard
* subject to regulatory approvals