Raelene Tan discovers an "aroy" Thai restaurant in Tanglin Mall.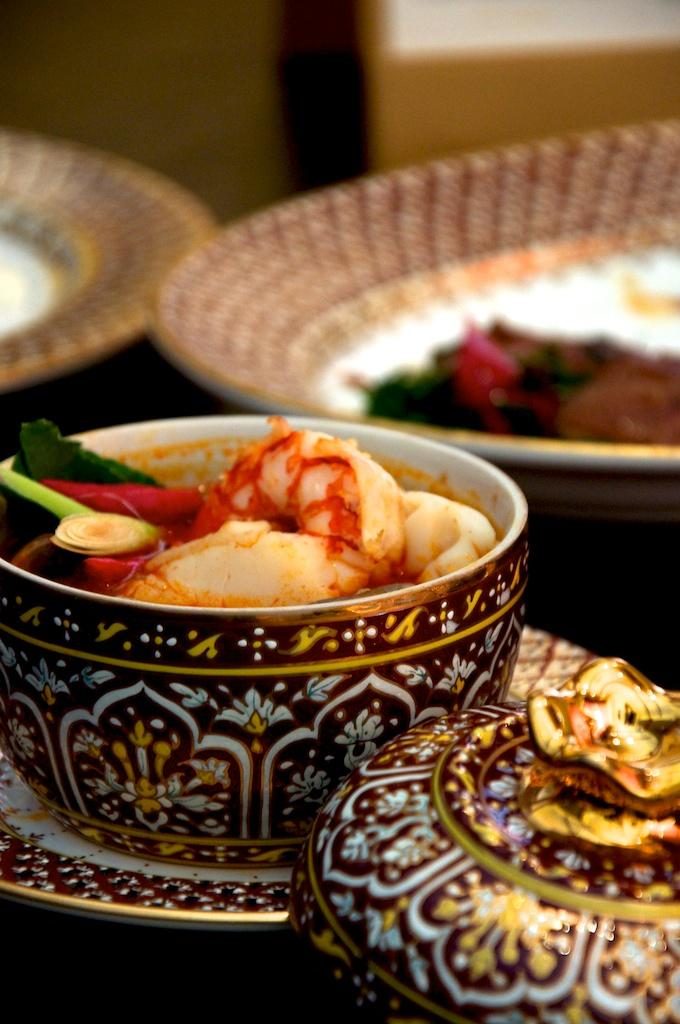 Thai food has a reputation for being spicy hot – and it is – however not all dishes are bursting with chillies and there is something for almost everyone, including children.
Patara Fine Thai Cuisine is the place to go to indulge in authentic Thai fare prepared by Thai chefs in an elegant and relaxed setting. Share a meal with friends or choose a set meal to savour sweet, sour, salty and spicy tastes at their best.
Tom yam soup seems to epitomise Thai cooking, as do Thai noodles or pad Thai. The soup, with prawns, is flavoured with Thai herbs, mushrooms and slices of young coconut meat, stimulating taste buds with its complex nuances. The aromatic rice-noodles (pad Thai) with their springy texture may be ordered with vegetables or prawns.
Chicken red curry with coconut milk, bamboo shoots and baby eggplants is one of my favourites, with its sharp chilli and softly sweet coconut tastes providing complementary taste sensations. Try whole grouper in lemongrass sauce for a delightfully refreshing palate pleaser. Vegetables come into their own when prepared Thai style, always colourful and attractively appealing. Stir-fried asparagus with carrots and mushroom sauce is one example, so is stir-fried aubergine with chilli and hot basil leaves.
Thai desserts have a global reputation for their delicate sweetness and artistic creativity. Mango sticky rice is popular, as is tab tim krob or crunchy water chestnuts with sago in coconut milk.
Benjarong set meals are a speciality at this long-established restaurant. The royal-style Benjarong porcelain crockery's intricate patterns and vivid colours are enhanced by using gold in the hand-crafted items, offsetting the delicious food in a decidedly regal manner. "Aroy" ('tasty').
Patara Fine Thai Cuisine
163 Tanglin Road, #03-14 Tanglin Mall, 247933
creativeeateries.com.sg