ANZA ATHLETICS: Lucy James takes time to celebrate the ANZA kids – smashing PB records and welcoming newcomers.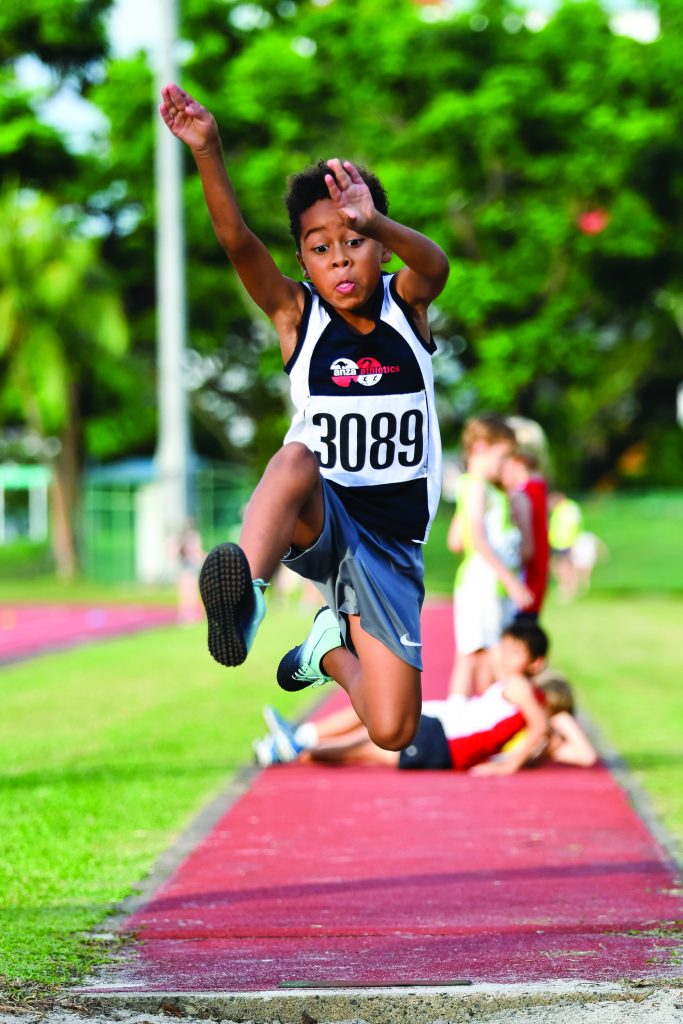 ANZA Athletics is continuing to roll along through the sunshine and the rain. In spite of a few of the meets forced to cancel due to the weather, the children really seem to be having a fun time during our weekly Friday night meets at Yio Chu Kang Stadium.
We've also had some amazing records broken recently.
Amberley Zdun (U7 Girls) keeps breaking her own 60m Hurdles centre record. The first one was on 13 October coming in at 13.05 and since then she's broken it twice more, making the new centre record 12.25.
Ajay Arrindell (U7 Boys) has broken the centre long jump record. 3.05 was recorded on 1 October back in 2010 – and Ajay's new record of 3.10 was achieved on December 1. These amazing photos tell the story and were beautifully shot by Simon Cariss – father, volunteer and our ANZA Athletics President!
All athletes across all age groups continue to improve their personal bests, with 2,082 given out already this season!
We're very, very proud of all our athletes as they've become well-versed in each of their age group events. From hurdles to high jump, long jump to middle distance races, the athletes receive coaching and advice as to the best way to tackle each event. In addition to the encouragement that the children receive from their age group managers, it is wonderful to see the older children advising the younger, and the more seasoned athletes advising those new to Athletics.
There are many ANZA newcomers each month and what better way for your children to meet new friends and achieve their potential than at our Athletics programme? Apart from the physical and mental benefits that athletics provides the kids, the social aspect is another area that participants both enjoy and grow from.
A key aim of ANZA Athletics is to help kids cultivate a sense of sportsmanship by supporting each other in their efforts. Children get to learn the basic skills of track running, hurdles, discus, shot put, long jump, triple jump and high jump. They are exposed to all of these events during a 6-week rotating programme, learning these skills and building on them over successive weeks and seasons.
ANZA Athletics caters to kids aged 5 to 14-years-old, with a focus on fun, fitness and skills.
Yio Chu Kang Stadium. Click here to register.