TUCKERBOX COLUMNIST: Raelene Tan looks to the Chinese New Year – wherever you may be celebrating it this weekend.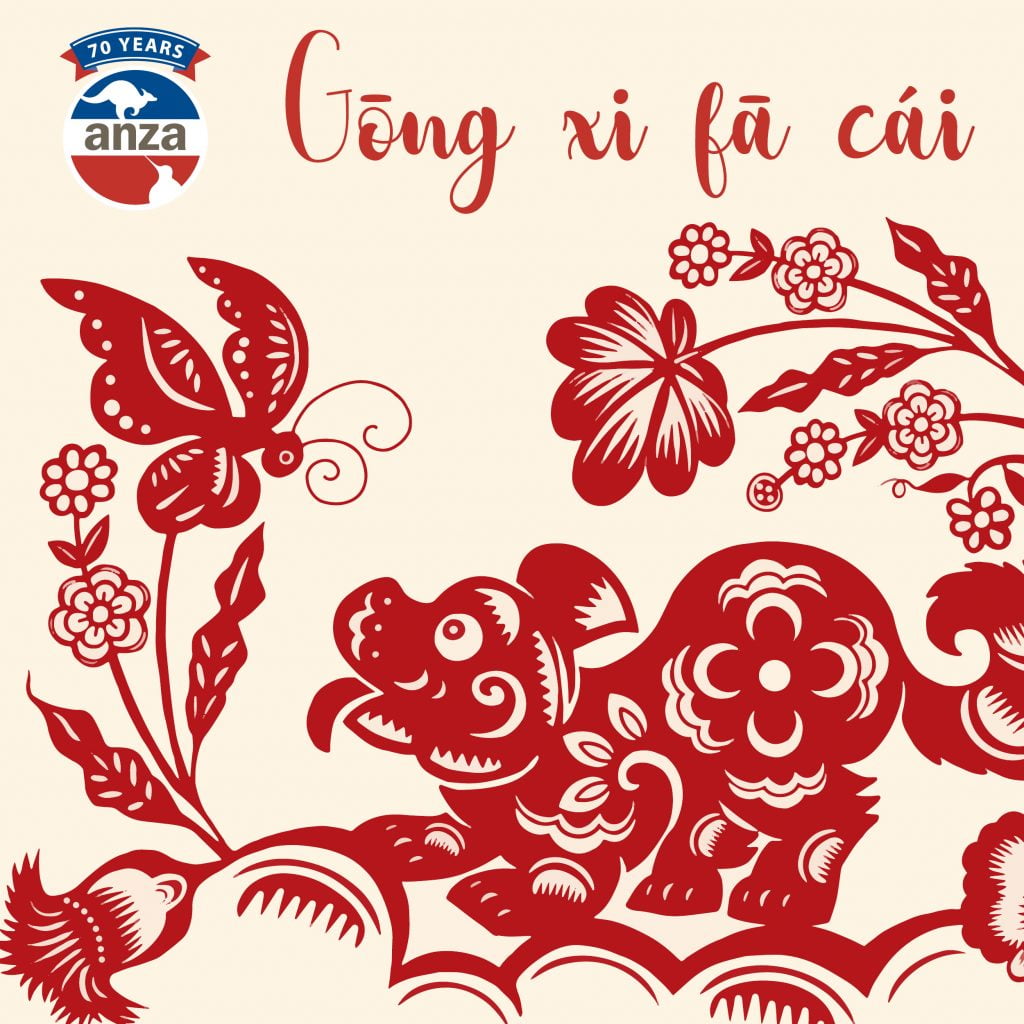 The Lunar New Year of the Dog will be welcomed tomorrow, Friday 16 February. Many of us are conversant with Singapore-style activities, but what can we expect to see, and taste, at home in Australia and New Zealand on this auspicious occasion?
Universally, celebrations are similar, including spring-cleaning, decorating in red and gold colours, lion dances and firework displays, plus feasting with family and friends on traditional festive fare. Mandarins, or oranges, are exchanged between adults, while children look forward to receiving hongbao (red envelopes containing money).
Sizeable Chinese populations in Australia and New Zealand, dating back to the 1850s gold rush eras, mean that festivities are eagerly anticipated, even though Chinese New Year is not a public holiday in either country. Traditionally, celebrations continue for 15 days in the bigger Chinatown areas.
IN AUSTRALIA
Sydney's Dixon Street precinct comes alive with outdoor markets featuring arts, crafts, calligraphy and food products, as well as food stalls. Martial arts, lion and dragon dances, a street parade and children's activities are made even more festive by numerous colourful lanterns adorning shops and streets. Decorations include zodiac animals ingeniously formed using mahjong tiles.
Sydney Opera House was resplendent in red last year, the 21st anniversary of the celebrations, forming a wonderful backdrop to the firework display. Each year, a different Chinese province is represented, this year highlighting Henan, central China, with Shaolin monks, traditional opera and folk dancing.
In Little Bourke Street, Melbourne, a Great Dragon makes a majestic appearance, with a noisy and colourful lion dance following suit. Chinese New Year street markets are major attractions with traditional arts and crafts, cooking demonstrations, live music and dancing, with 'mandatory' lanterns adding to the scene, together with brilliant fireworks.
Other States also organise celebrations for everyone to enjoy. In an all-encompassing Aussie manner, festivities now also embrace Vietnamese, Korean and Thai cultures, among other Asian communities, making a wonderful cultural repertoire. This is reflected in supermarkets and shops by their stocks of food products and decorations.
At festive meals, customary dishes include yu sheng (raw fish salad), often using smoked salmon, chicken, whole steamed fish (representing abundance), noodles for long life, prawns (representing laughter), dumplings, roast pork and glutinous rice cakes. Crayfish makes it to many tables due to its auspicious red colour, blue swimmer crabs and mud crabs are popular, with Australian native herbs adding their unique flavours. Fusion fare is also gaining ground.
IN NEW ZEALAND
Auckland's lantern festival has been a favourite for about 30 years, with hundreds of vibrant lanterns brightening the area around Sky Tower which is lit for the occasion in red and gold colours. Street stalls showcase produce, arts and crafts, alongside martial art displays, music, dancing, acrobats and lion dancers.
In Wellington, fireworks are looked forward to, plus a street parade, market stalls and sports.
In friendly Kiwi fashion, Lunar New Year also incorporates other Asian communities, making for diverse activities and tastes. Traditional festive food includes fish, chicken, noodles, oranges and vegetables, as well as sweet rice cakes. From Vietnam there may be banh chung and banh day (savoury rice cakes) and bamboo soup; from Korea rice cake soup and kimchi dumplings; plus Thai spring rolls, stuffed mushrooms, tea eggs and sweetly delicious desserts.
Gong Xi Fa Cai! Happy New Year!
Born in Adelaide, Raelene Tan is an etiquette consultant and food and travel writer. She has authored four books and has been a regular guest on radio and television.