SOUR GRAPES COLUMNIST: This month Robert Rees sings the praises of a delicious red to add to your cellar.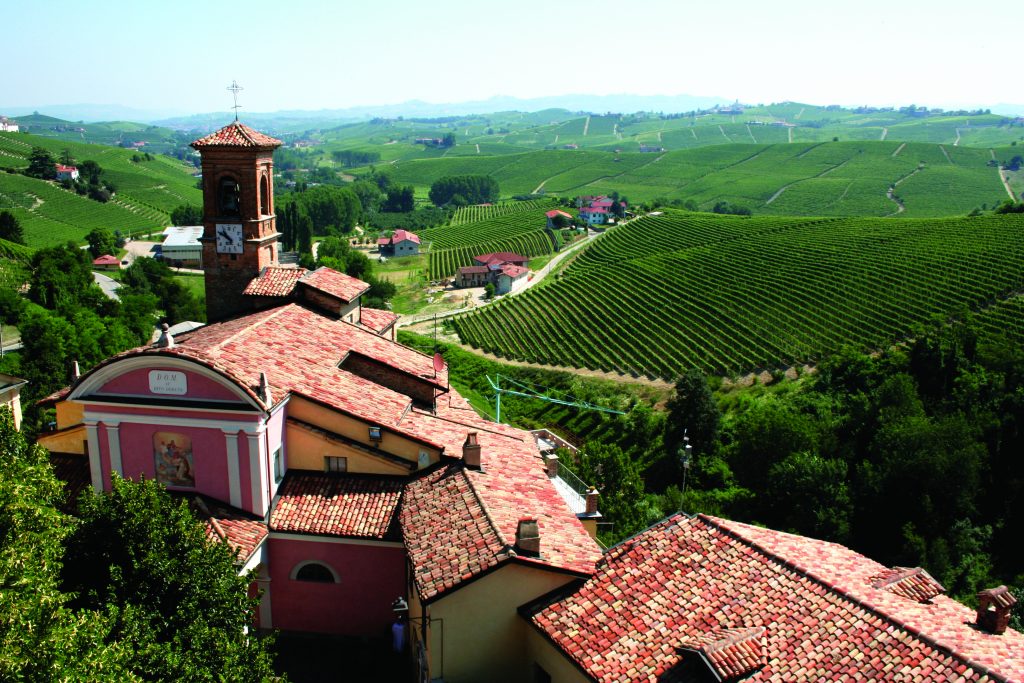 One of the best surprises to be had in Piedmonte is discovering labels from the best producers that are not their most famous ones. Examples such as Angelo Gaja`s Langhe Chardonnay which brings tears to my ears every time somebody else orders it. Or the likes of Pecchenino's Dolgi Dolcetto or Elio Altare`s Langhe Nebbiolo. When these lesser labels come from the best producers, that all important fine imprint and flourish of skill, shines through even the most humbly priced wines. Simply put – the producers have too much to lose by putting something out that is sub-standard to the brand. So it's this sector that sometimes makes for clever buying – and this is what brings me to today's blue-eyed-boy of a buy…
Pelissero Barbera d`Alba Piani 2014 comes off the back of a stunning 2013 vintage, which was kissed by Piedmonte angels. After something so delicious, I was steeling myself for a less impressive new release. However, we saw the 2014 at Vinitaly in Verona and I can safely it passed the test with flying colours. Tasting in Vinitaly is something akin to a Black Ops Call of Duty, where one dons fighting gear and an attitude to match. It's the only way to survive covering about 500 wines in four days. So when a wine stands out in this milieu, there really is a story to tell.
Despite the rigours of battle back in Verona, the Pelissero Barbera d`Alba Piani 2014 stood out as fruit forward, kind of circular in the mid palate and a little short. Suffering from all three of these characteristics myself, it presented no challenge to the buying process as the wine is modestly priced, and after five successive years of making the grade, it's a major seller in its own right.
My notes for the 2013 were that it was more about sweet and soft fruit than tannic structure. It's these characteristics that probably explain why the 2013 was such a mammoth commercial success.
A second tasting back in the glass bubble when the 2014 sat next to the 2012 and 2013 was when I was sure that we were onto a good thing. The 2014 was confident but held its waters in a more dignified style. Once I got over my internal tantrum about why life in Piedmonte is so very much nicer than anywhere I care to think of, and my disbelief at how winemaker Giorgio Pelissero possibly managed to get through an enormous plate of pasta amatriciana without even creasing his spotlessly white shirt, my notes from that day seemed clear that 2014 was a major step-up.
This past week was my third run at the wine. It sat next to a bunch of other Italian reds at about $6 more expensive than the rest of the line-up. I believe you would have to look far and wide to find a stronger justification for pushing the boat just a little further out than usual.
The black fruit weaves seamlessly amongst sweet tobacco leaf, white pepper corns and what I can only tag as what coal should taste like if it tasted how it looks. Weird I know, but its glossy depths and silky form fits the bill. The tannic form is all grown up; it allows the fruit to sing to the rafters but also assures the drinker that this wine is no casual jaunt in the school bus. It's radiantly impressive; with a bend of both whimsy and gravitas that deserves serious acclaim.
Robert Rees runs Sales and Marketing for wineexchangeasia.com. Originally South African, he lived in Sydney for a decade before moving to Singapore. (Views expressed do not reflect the views of the company).