Lee Carsley, ANZA's Wandering Yogi, tells a tale of two cities during her time in Chicago; a place that, despite a notorious crime rate, boasts bombastic architecture and unassuming people.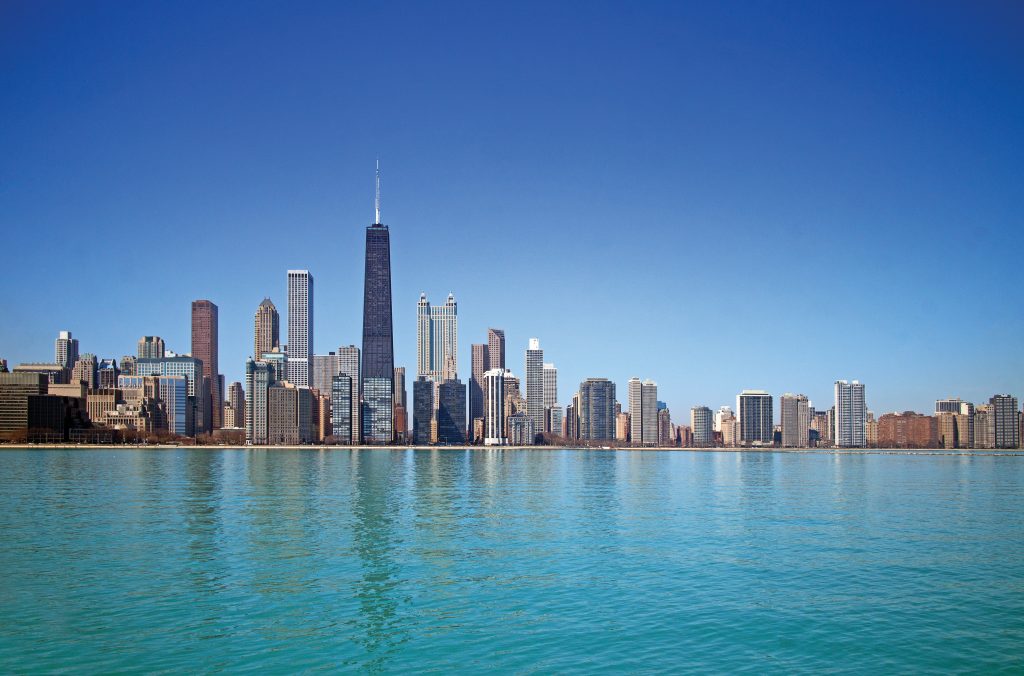 Last year, a mere 1.5million overseas tourists made it to Chicago, the third largest city in America; the cosmopolitan made famous by the likes of Abraham Lincoln and Barack Obama; the city of skyscrapers made lowly by tragic headlines of crime. Having not long returned from a visit myself – and despite this pitted history – I'm writing to encourage you to give it a go! Next time you're over in the land of Stars and Stripes, check out this melting pot of a city, which is anything but boring.
THE SKYLINE THAT GOD BUILT
There are some spectacular buildings in Singapore – Marina Bay Sands, the Bishan Community Library, and the brutalist calculator building of the OCBC to name just a few.
But Chicago is the birthplace of the skyscraper. Those super-talls juxtaposed against the flatness of Lake Chicago certainly make you pause for breath. From early Art Deco designs by Louise Sullivan and Holabird & Root, to the contemporary super-talls by Bruce Graham and Fazlur Rahman Khan, a tour of Chicago architecture is a reveal of global building design from the past 80 years. From the Chicago Board of Trade which sports a 30ft statue of Ceres (the Roman goddess of grain) on top, to the Willis Tower built originally for Sears & Roebuck (the company that did to mail order and retail shopping, what Amazon and Lazada had to do together to change online retail), there is something for any architecture buff or novice enthusiast (such as myself).
Most noticeable about buildings in the Chicago main area is the complete lack of signage on them. With the exception of one – the Trump Tower. This building, designed by Adrian Smith (the man responsible for the world's tallest tower, Dubai's Burj Khalifa), is a condo hotel, and one of the few left standing in America that has kept its name since you-know-what.
Also worth a visit is the Apple store on the corner of North Michigan Avenue, overlooking the Chicago River. Inspired by Frank Lloyd Wright's prairie architecture, it is the only Apple store in the world to deviate from the minimalist box formula.
The best way to see Chicago architecture is via a boat tour like those run by the Chicago Architecture Foundation, a not-for-profit that does amazing work bringing Chicago building design to life. Once you've got an idea of the landscape, I then recommend taking a walking tour Downtown (many are free, you only have to tip: freetoursbyfoot.com/chicago-tours/), or simply go on your own.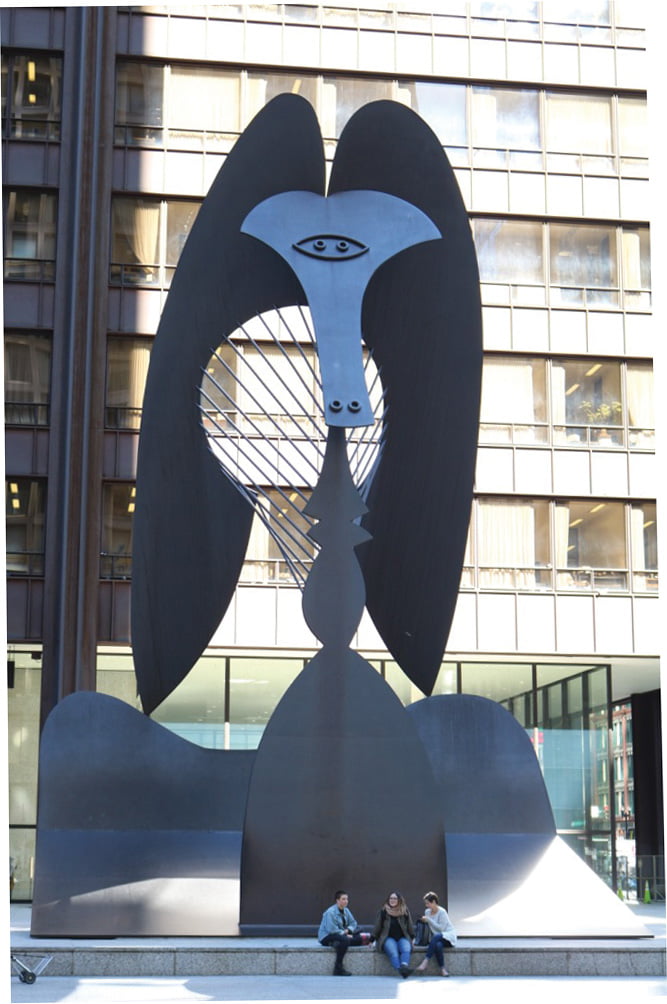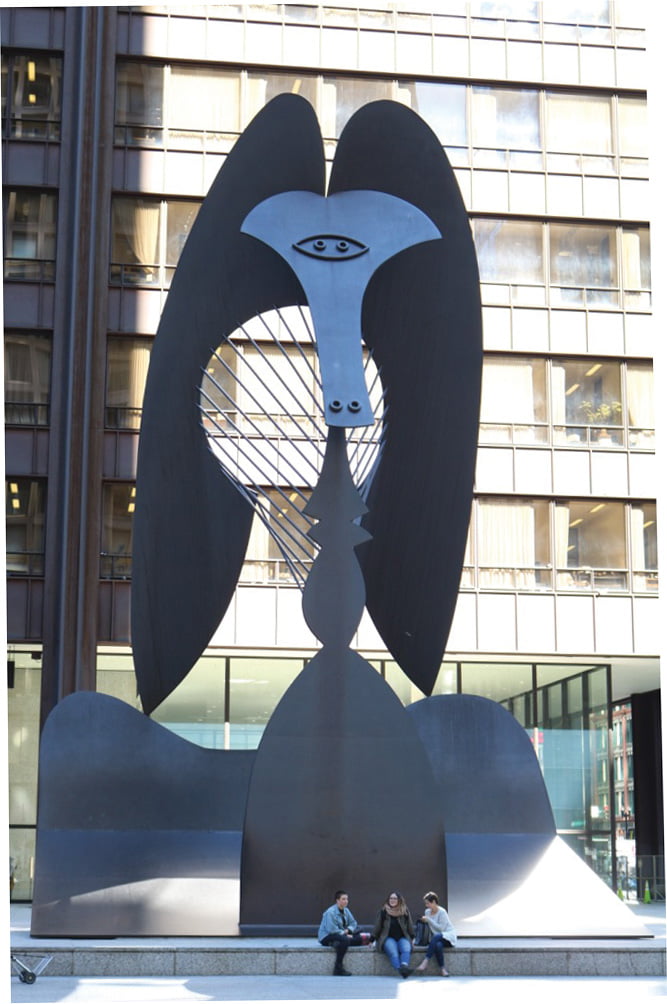 A TANGIBLE HISTORY LESSON
The historical and present day calamity of the crime in this city is an unavoidable fact. It doesn't help that Chicago lawlessness has been romanticised for decades. Think the musical of the same name, which traces the lives of two women jailed for murdering their husbands in the time of Prohibition, led astray by jazz; or big budget movies about gangsters like Kevin Costner's The Untouchables or Johnny Depp in Public Enemies, which create romantic anti-stories of gang life, short though they may be.
Frank 'The Enforcer' Nitti, Louie 'Two Gun' Alterie, 'Diamond Joe' Esposito, Al Capone and John Dillinger. The names reek of brutality and booze. The city would prefer this history to just go away, but if you do want to find out more, you'll need to go the City in Crisis Exhibit in the Chicago History Museum, where Al is wedged in between the Great Fire and the 1968 convention. Or just ask for a history lesson from some of the locals.
Chicago is sadly the violent crime city capital of America; gangs are rife, and are now cross-generational. A pervasive 'no-snitch' code makes solving murders difficult. Many tourists often ask if it's safe to walk around the city – and the answer is, it depends on where. But that is pretty much the same as for all major cities. As with any time you travel, be aware of your surroundings.
This is also the birthplace of US trade unionism, and where Abraham Lincoln got his first taste of Republican conventions, going on to become one of the most famous US presidents of all time (he would never move to Chicago though, as he believed he would die of consumption due to the weather). The Great Fire of 1871 – you'll get the full story on any tour you take – laid the foundations for a grand rethinking of the structure of the city, which in turn effected change in global city planning and architecture. And lastly, it was home to the President that put this city on the map – Barack Obama.
It is a metropolis rich in history – both the good and bad – and that proves very interesting for a visit.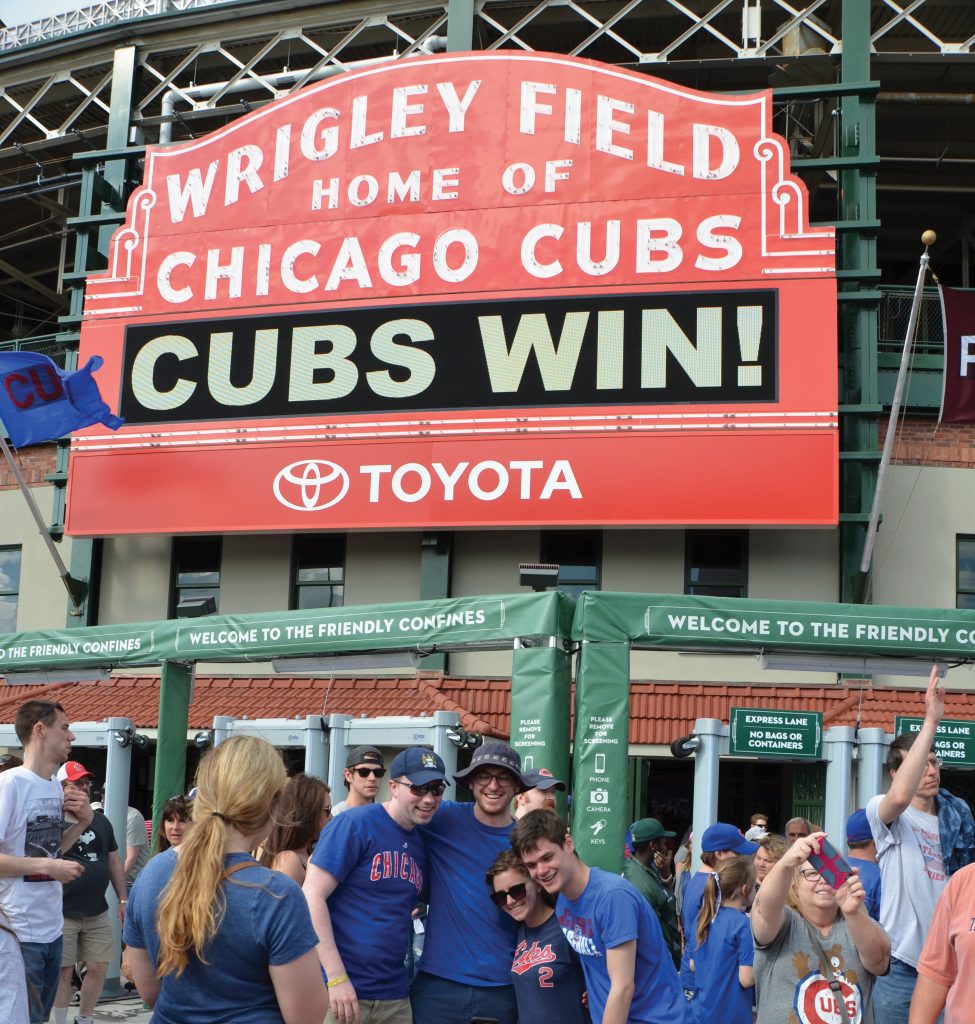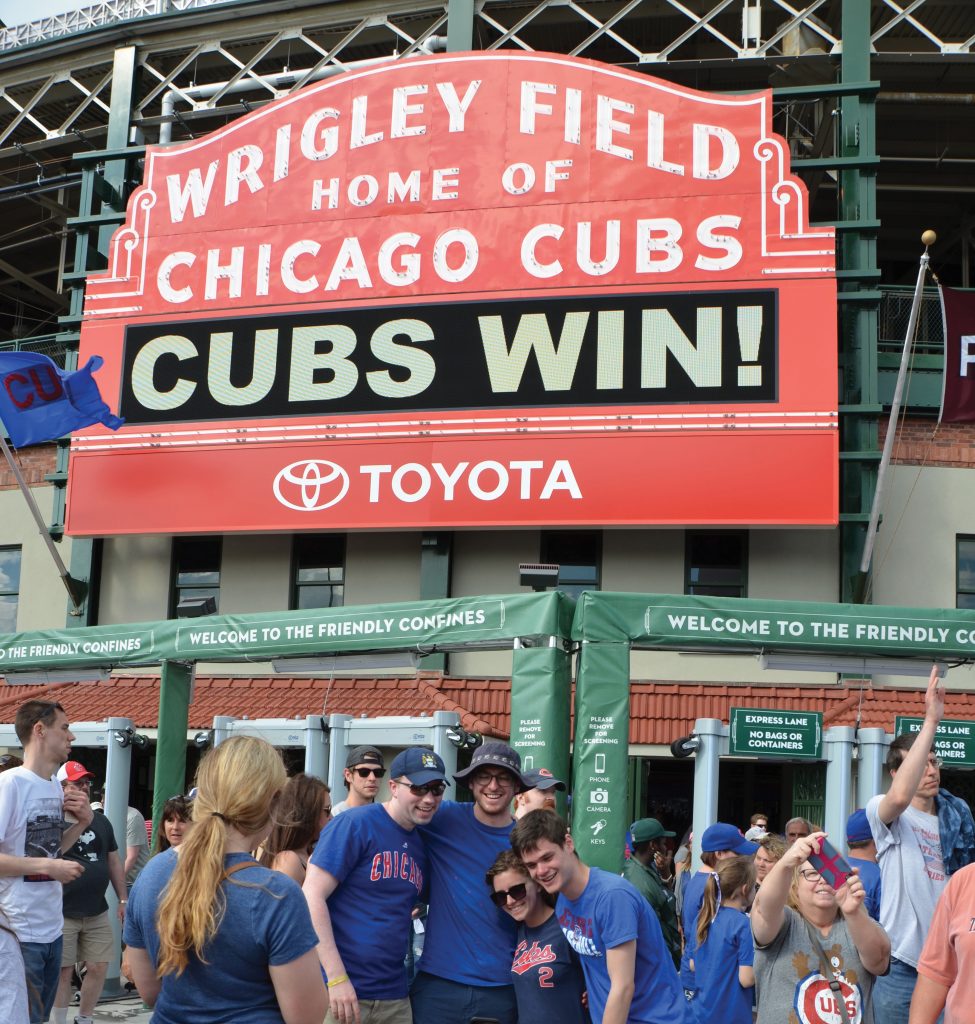 A SPORTING CHANCE
Sport plays a major part in the culture of the city. From the hapless soccer side, the Chicago Fires, to the well-known baseball team, the Chicago Cubs, you can scarcely strike up a conversation with a Chicagoan without veering onto the topic of league tables.
I was in town during the World Series playoffs (baseball, for the uninitiated). These are akin to the preliminary finals of AFL; all screens in any bar have nothing else on them. Everyone has a seemingly well-informed opinion on which team will win and why. The Chicago Cubs had finally won the World Series in 2016, the first time since 1908, ending the longest losing run in US professional baseball history – it was time to see whether they could do it again.
If you visit during the playoff time of year, it's a great opportunity to explore the many bars and restaurants that make up the Chicago scene. Ask someone about what's happening on the screen and, poof, instant best friend. I ended up almost front row in Wrigley Stadium, watching a game between the LA Dodgers and the Chicago Cubs (they lost), with a ticket provided by a friendly scalper I met in a bar.
I stayed around Lincoln Park (picked purely because I wear a nail polish by OPI, called Lincoln Park after Dark, but also because it has low crime rates). It teemed with vibrant and eclectic food places. Bars with handcrafted beers and exotic cocktails. Breakfast diners were sat next to health food spots selling acai bowls and kombucha. And everyone seemed to know everyone else. Sit down long enough and you will see the community of the area coalescing over a meal, then disbanding to their familial duties of walking the dog, taking the kids home to bed, heading over to their parents' place.
There are museums to rival the Pompidou Centre in Paris, the MOMA in San Francisco, the Natural History Museum of New York. There are cool-cat jazz clubs and comedy venues which are better than those found in LA.
Chef, Anthony Bourdain once said Chicago is "one of America's last great 'no bulls***' zones. Pomposity, pretentiousness, putting on airs of any kind, douch-ery and lack of a sense of humour will not get you far in Chicago." My kind of city. I suggest you visit to see if it's yours too.