ANZA ACTION: Rae Moller is looking for volunteers for the New2U thrift shop; can you spare some time?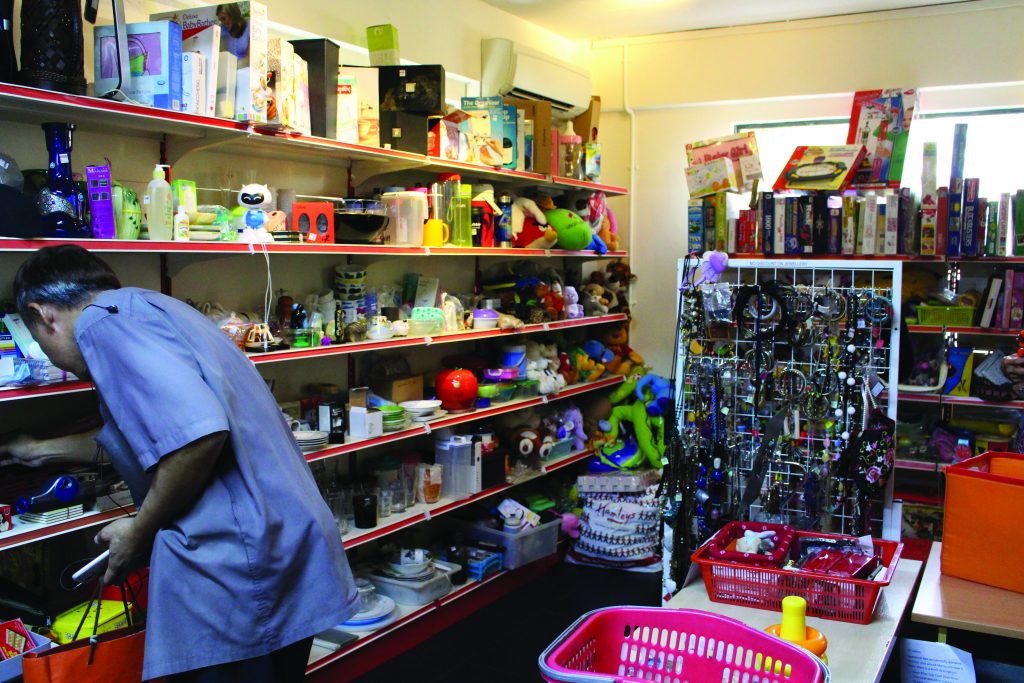 The New2U Thrift Shop opened its doors back in May 2000 by a team of passionate ladies from ANZA Action. Their intention was to raise funds for Star Shelter, a temporary refuge for women and children who are survivors of domestic abuse. Since then, the shop has been managed and run entirely by dedicated volunteers. Many of our volunteers have been with us for many years and some even from the very beginning!
The New2U Thrift Shop sells a wide variety of items, like clothes, accessories, household items, toys and books. Prices start from as low as $1 and you can easily find a full outfit for less than $15! All proceeds go towards the Star Shelter and other SCWO initiatives.
Items that have been donated are brought to our sorting room to be sifted through and priced for the shop. For items that are deemed unsuitable for sale, we usually channel them to other areas such as recycling.
The shop is open on weekdays from 10:30am to 2:30pm and on the last Sunday of the month from 11am to 2pm. We have a total of 60 regular volunteers and every day, a different team is running the shop.
From time to time, the thrift shop organises special events and promotions, like half-priced days and bazaars. The most anticipated is our bi-annual New2U Bazaar, which extends to the entire ground floor of the SCWO Centre, showcasing many more items. We even have a dedicated room for pre-loved designer items, which is always crowded for the entire bazaar.
In 2018, the New2U Thrift Shop has expanded its operations and is now running two stores at the SCWO Centre. As such, we now need more volunteers to join our New2U family!
Apart from running the daily operations, volunteers sort and price items that come through daily donations. We are seeking passionate and dedicated individuals who have a big heart, love interacting with others and would like to be a part of the thrifting community.
If you're interested or would like to find out more about our shop, please do drop us a message at volunteer@scwo.org.sg or call 6837 0611. For more information, please visit: scwo.org.sg. Follow us on Facebook @New2UShop.
Want to get involved with ANZA Action? Click on over to the webpage for details on how you can get involved.