ANZA is proud to be supporting the R U OK? Foundation which encourages us to look out for signs that a friend, colleague or loved-one may be struggling with life. So, how are you feeling? asks Melissa Johnston.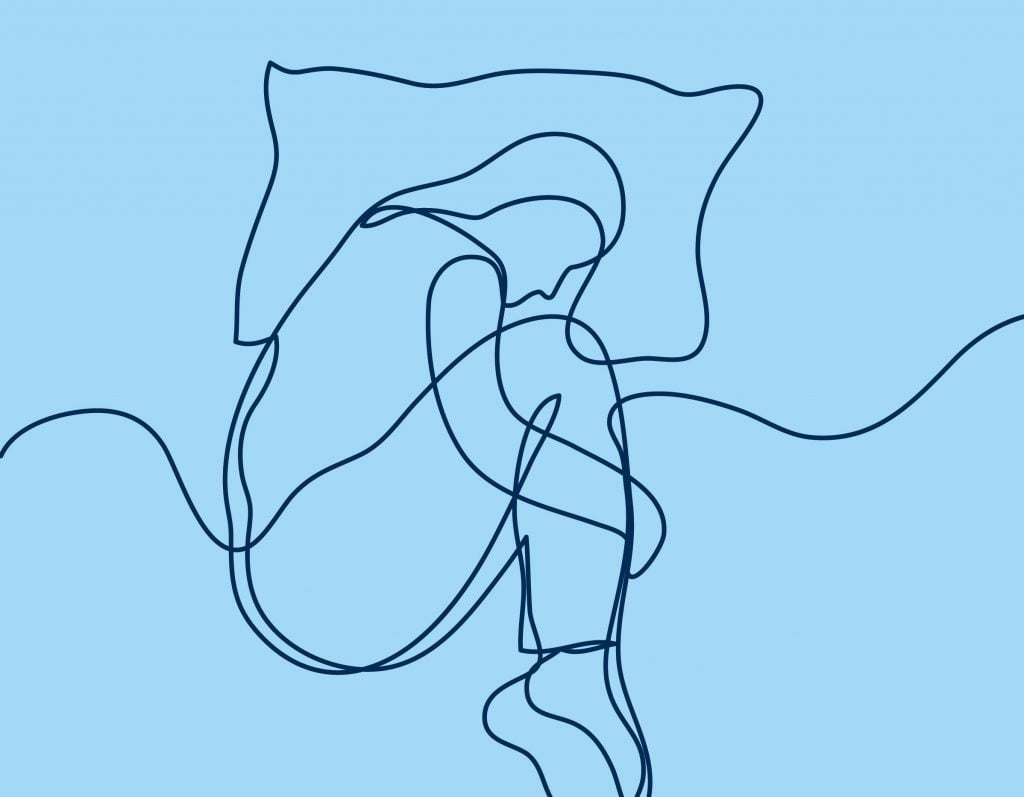 "Are you ok?" Mmmm… seems like such a simple question, doesn't it? But it is an important question that can make a real difference in the lives of people just like you and me.
I moved to Singapore in late 2012 and literally days later my marriage collapsed. I found myself in a foreign country with three kids under 10, no family, no friends and no job. I pretended I was alright for months.
Then half a year into this journey, my ex-husband moved out of our apartment and took the kids for his first 'visitation' weekend. It was my birthday. I remember waking that morning and for the first time ever, I could not get out of bed. I was not ok.
A friend who I had only known for a couple of months rang me that morning:
"Happy Birthday, Beautiful. Are you ok?"
"I'm fine," I said. "Just going to have a lazy day."
"Great!" came the reply. "Hubby, the kids and I will be over in 10 minutes with bubbles and a birthday present."
"No need – we can catch up another day. I'm still in bed"
"We'll be there in 10 minutes – you can answer the door in your pyjamas or you can get out of bed and get dressed. Either way, we'll see you in 10 minutes."
She knew I was not ok.
Such a simple gesture, but one that literally saved me in that moment. It started with just asking if I was alright – but with the desire to really listen to the answer and not accept the typical brush off that most of us do.
There is such a fine line between being ok and being seriously not ok. And for expats, that line is sometimes harder to navigate than for most. In those early days we have so much to deal with – packing up homes, saying goodbyes, finding a new home, new job, new schools, integrating into a new culture, finding new friends! All without the typical support mechanisms we come to rely on like family and close friends.
ANZA is all about helping you find your new support network when you're away from home. So ANZA is particularly pleased to join forces with the Australian International School (AIS) and suicide prevention charity, R U OK?.
WHAT IS R U OK?
In 1996, much-loved Barry Larkin was far from ok. His suicide left family and friends in deep grief and with endless questions. In 2009, his son Gavin Larkin chose to champion just one question to honour his father and to try and protect other families from the pain his endured. And with that R U OK? was born.
The Foundation is all about helping ordinary people play a role in stopping feelings of loneliness and isolation among family members, friends and workmates by having regular, meaningful conversations. It's also their aim to help reduce the stigma around mental illness and suicide, as well as increase the likelihood that those who need it will access professional support sooner rather than later.
R U OK? is about prevention and early intervention. Their approach is based on the work of United States academic, Dr Thomas Joiner. After his father took his own life, Thomas focused his research on asking the question "Why?" His findings describe three forces at play in someone at risk.
The first is the person thinks they're a burden on others; the second is that they think they can withstand a high degree of pain; and the third is they don't feel connected to others.
This third force is why R U OK? places such a big emphasis on the power of connection.
By inspiring people to take the time to ask "Are you ok?" and listen, all of us can help people who are struggling with life, feel connected long before they go down a path that is more difficult to come back from (we have all experienced those three forces to some degree – let's be honest).
It all comes down to regular, face-to-face, meaningful conversations.
R U OK?'s four steps to starting a life-changing conversation are: Ask, Listen, Encourage Action and Check-In. For conversation tips and help-seeking resources go to ruok.org.au/findhelp. Remember to ask the question and check-in with someone you care about today.
ANZA'S INVOLVEMENT
At all ANZA events from now on, you will hear us talk about R U OK? We will encourage you to reach out to those around you – new and old (us long termers have challenges too). We'll encourage you to seek support if you don't feel 100% – remember, that fine line, don't think you have to deal with everything by yourself.
Check out the ANZA Action page for further details such as R U OK? materials and guidance to help you have the conversations that are needed. AIS will also provide this material to their students and we are piloting an app that will help kids check in on each other in that most modern of ways.
R U OK? isn't a question to ask just one day a year. It is a mind-set you should employ every day of the year. Kindness and care cost nothing but deliver a lot.