What better area to have a wander at the weekend than Dempsey Hill asks Charley Larcombe?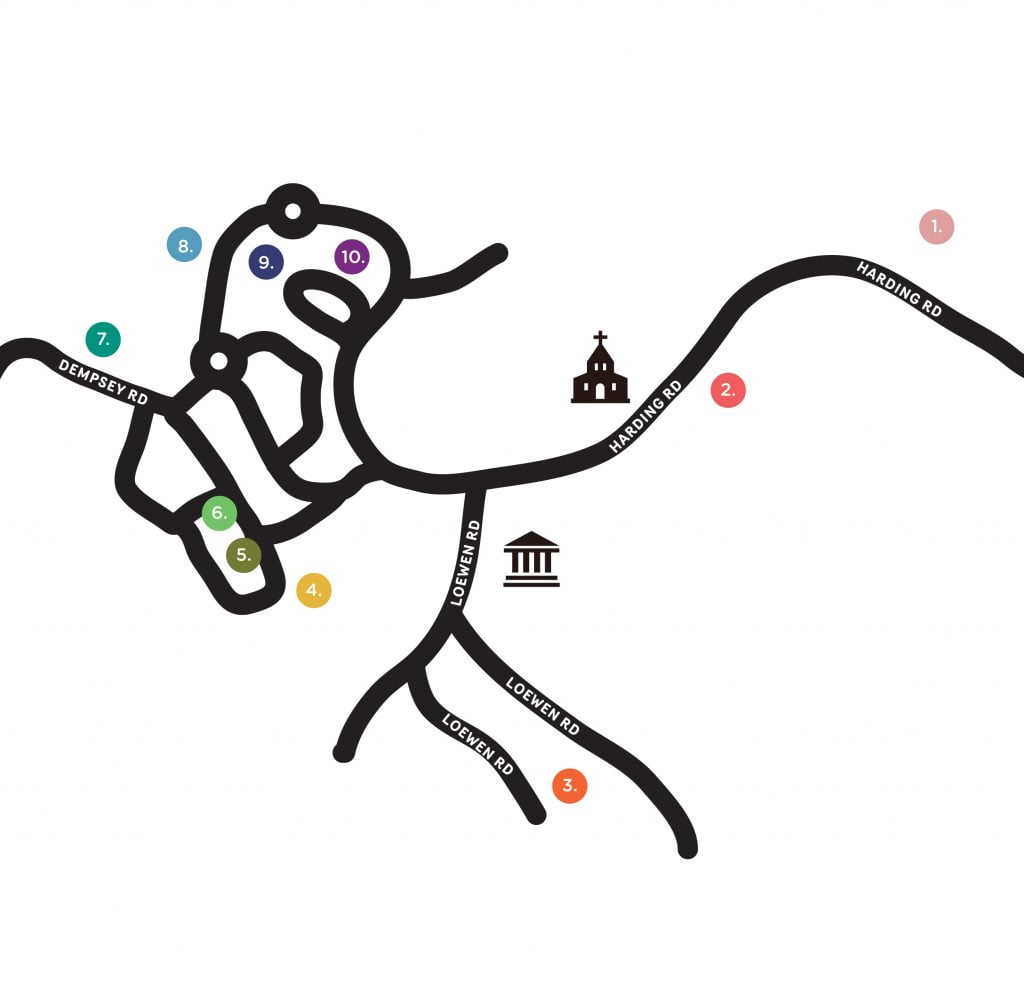 1. Open Farm Community
130E Minden Rd., 248819
openfarmcommunity.com
This is the social spot with a social conscience. Championing urban farming, the menu reflects seasonal produce and general 'do-good-ing'. For a quick brunch try buttermilk pancakes or pulled pork eggs benny; for dinner, request the chef's omakase menu; and all the while, keep an eye on the OFC Facebook page for pop-up restaurants, DJ nights and crafts classes for the kids.
2. The White Rabbit
39C Harding Rd., 249541
thewhiterabbit.com.sg
Housed in the old 1930s Ebenezer Church, this is an oldie but a goodie with great food from Head Chef Benjamin Tan, but my particular favourite part is The Rabbit Hole gin garden out the back. Pretty fairy lights, an exhaustive gin menu, and a good charcuterie board make for a great evening. Date not included. But the staff are so nice, they could probably help you out with that too.
3. Farmers Market at Loewen Gardens
75E Loewen Rd., 248845
facebook.com/Farmersmarketatloewengardens/
There's not loads of choice at this monthly market but it's good for a nose about for organic veg, fresh meat and olive oil. The aim is to encourage local businesses to test their produce so it's a good idea to support; there's an April edition on Saturday 14, and another on Saturday 12 May, both 9am-2pm.
4. Blu Kouzina
10 Dempsey Rd., #01-21, 247700
blukouzina.com/SG/
Take a trip to Greece by ordering up all of the goodies on the μενού. I'd opt for sardines shara with lots of lemon and black pepper ($29), a mezze of spanakopita – filo pastry filled with spinach, feta and herbs – ($16) and smoked eggplant melitzanosalata ($16) to share with a bottle of something chilled.
5. Redsea Gallery
Block 9 Dempsey Rd., 247697
redseagallery.com
I came across this gallery when I first touched down in Singapore and was moping about looking for a job. A quick half an hour walk around this space proved fruitful – an unexpected showing of Picasso sketches and a lifted mood. Bar a nameless pig made from silicon – it's worth popping in to just see it though – there are usually fabulous contemporary artists' works on display. A cool space, with cool art.
6. Jones the Grocer
9 Dempsey Rd., 247697
facebook.com/jonesthegrocerSG/
An obvious choice, but you're always guaranteed a great breakfast here at this Australian café bistro. The other week, I took my mum for brunch; I nearly licked the plate clean of my huevos rancheros and mum didn't leave a scrap of her salad. Delicious. We popped a couple of cheeses on our bill from the walk-in cheese
room too.
7. Jiu Zhuang
6D Dempsey Rd., 247664
jiu-zhuang.com/
A bit of a find, this bar and Chinese restaurant has a touch of the 1920s Shanghai about it with antiques and interiors that give a speakeasy type feel. The food menu boasts dim sum hand made by the in-house sifu whilst the drinks menu offers up cocktails inspired by the seasons, a hearty wine cellar and Chinese Baijiu and Huangjiu.
8. Asiatique Collections
14A Dempsey Rd., 249669
asiatiquecollections.com
I go in here for interiors inspiration and wishes to deck out my pad with beautifully designed furniture and then realise my credit card can only handle buying the hand cream – although
that makes me just as happy as it
smells wonderful!
9. Como Dempsey
17D Dempsey Rd., 249676
comodempsey.sg
I love everything about this little corner at Dempsey. I love the bar of the Cookhouse dripping in ferns and greenery and I love its restaurant of black and white tiles and ornate wicker chairs. I love the 'Market' installation and local straw lampshades overhead in Candlenut, the Michelin-starred Peranakan spot. I love how you feel you've found a secret when dining at the Osaka-style Ippoh Tempura Bar by Ginza Ippoh. I love the contemporary feel of Como. And I haven't even touched on the actual food. You'll have to go and love it for yourself.
10. Dover Street Market
18 Dempsey Rd., 249677
singapore.doverstreetmarket.com
Being an English bird, I know this fashion concept store from home where it was originally based on the London Kensington Market of the '60s that catered to sub-culture fashion. Now it's a byword for cool and covetable labels – which is why it fits in so well in style-savvy Singapore. For those who regard 'faaasssshhhunnn' as art.