Mathilde Dujardin escapes city life to unwind for a long weekend in Bali.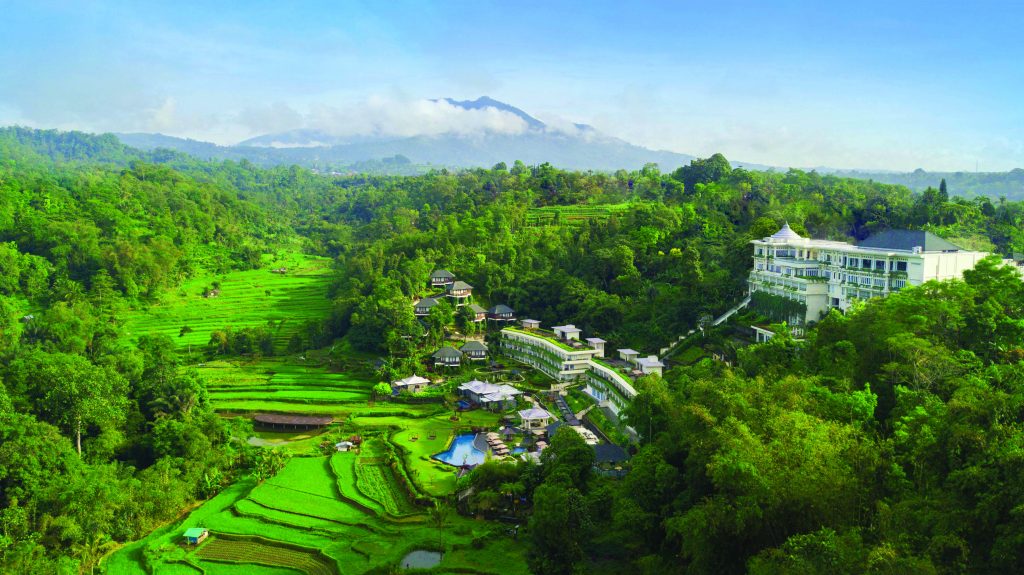 If you're in need of a zen holiday, then look no further than the Royal Tulip Saranam Resort and Spa found in central Bali's lake district, just an hour north of Ubud. The Husband and I headed here for a long-weekend back in February and I can't recommend it enough for a break to re-charge and re-boost.
Built into the side of a tropical valley, the resort is a mere two-hour drive from Ngurah Rai International Airport and offers a serene, relaxing experience in the heart of rural Bali – perfect for nipping away for a spoiling weekend. We felt our bodies instantly relax from the craziness of life in the outside world as soon as we checked-in. Surrounded by native jungle, verdant rice paddies, glorious mountains, natural spring pools and traditional Hindu temples, we had no idea this part of Bali had so much to offer – and it was a welcome retreat away from the hustle and bustle of touristy Seminyak.
From the moment we were greeted at the airport by our private transfer chauffeur, to the minute we were checked-in and shown to our room, the service was impeccable. The Balinese truly offer some of the kindest hospitality in the world! Honestly, anything we needed was available to us – and with a genuine smile too.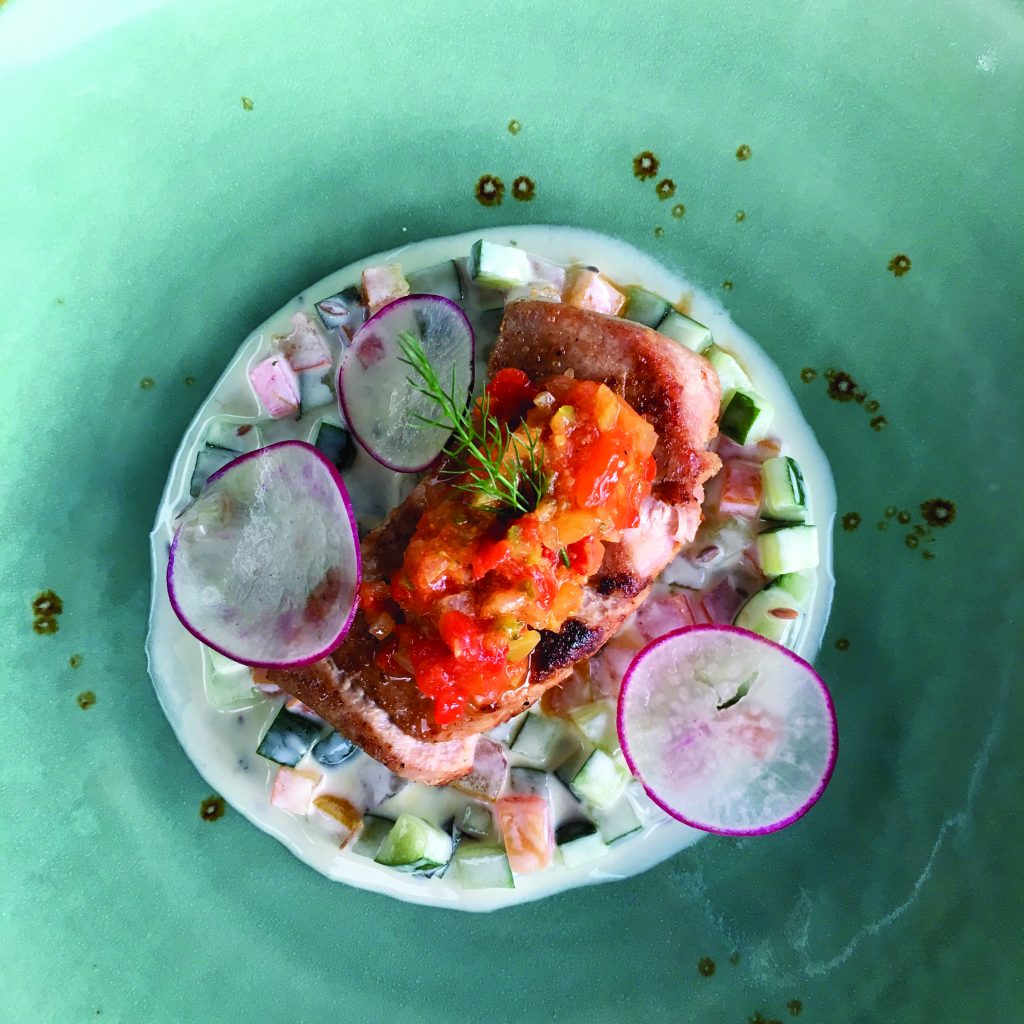 Living in Singapore has so many pros, but sometimes we desperately crave a bit of peace from the endless construction, cars tooting, motorbikes roaring past and just the day-to-day chaos of living in a big-small city. Going to the Royal Tulip was indeed a search for that much-needed quiet, with only the sound of birds chirping and insects humming filling our ears. The blissful sound of nature was truly a highlight of the trip and set the tone of the weekend. With our room facing the lush green rice paddy terraces and mountains, it was so easy to let go of modern day stresses. For The Husband, he didn't even realise how much he needed this break until day two, once the soothing soundtrack had worked its magic and he'd been able to unwind.
Travelling to this part of Bali in the first part of the year – i.e. in the off-season – meant that we had to deal with a little bit of drizzle, but we felt like we had the place to ourselves. Who cares about a little rain when you're lying under a shady pagoda, reading a good book and watching an afternoon storm roll in?
Because the resort wasn't busy, there was no worrying about competing for the ideal lounger location – when the sun did make an odd appearance – or that dinner table with the best view. Having said that, every sunbed ensured a truly tropical vista and each table was perfectly placed for memorable moments.
We had booked a four-day wellness retreat. Not entirely sure what this meant, we knew yoga, meditation and other wellness activities were included – but really we went in a little blind. We discovered over the weekend that in addition to yoga and getting our 'om' on, each day the resort offered a vast selection of daily activities, from stretching exercises and nature walks, to water blessings from a local holy man and creating our own herbal teas. The variety was impressive. The Husband, not typically one for anything slightly 'spiritual' or stretchy, surprised me by enthusiastically looking forward to each of our daily yoga and meditation classes. After each session, we felt both totally relaxed and fully re-energised. And the bonus? The Husband now wants to learn meditation with me! #winning.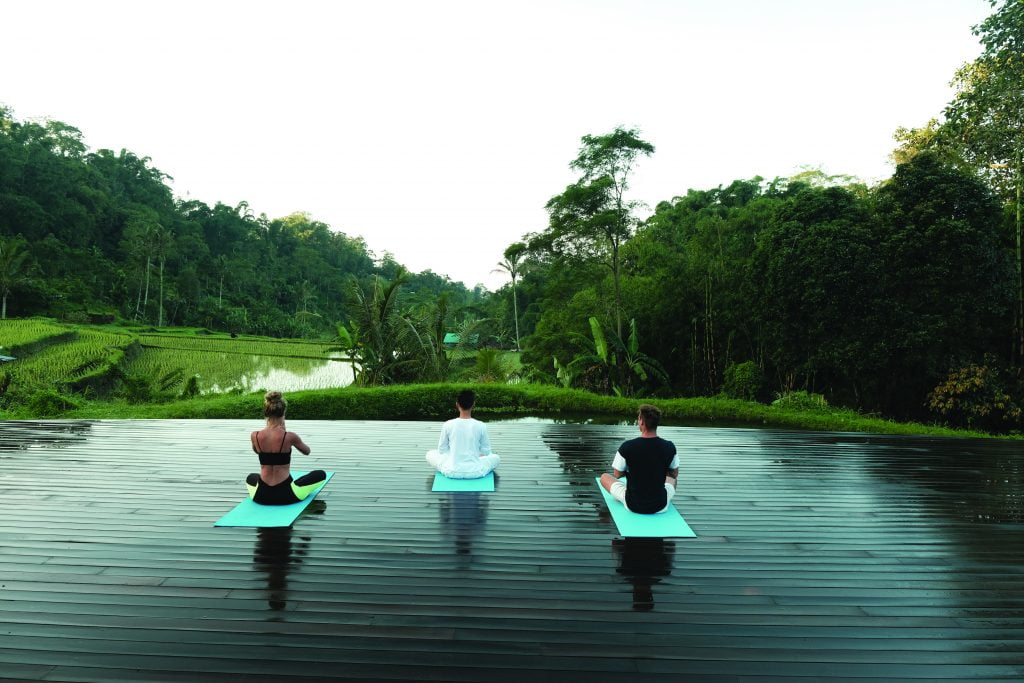 And just in case we weren't relaxed enough, we embraced our total retreat from the world with the resort's full selection of natural therapies including cleansing facials, detox baths and invigorating body treatments. Reflexology for me; a full-body, reduced-to-mush massage for him. We booked again and again, and at $50 per 60minute massage, how could we really say no?
The menus at the resort were varied, with much of the produce grown on-site or locally-sourced. It wasn't necessarily 'health retreat' food, but they offered healthier options for those looking to give their body a well-being boost.
Whether you're looking to simply unwind and be pampered in style; or for the more active types, who like hiking to waterfalls, discovering paddy terraces or visiting local villages, this resort satifies all travellers. We had planned to do a mixture of both, but as we eased into our getaway, leaving the resort became more and more unappealing. I mean, why leave when everything you need is at your fingertips?