WANDERING YOGI COLUMNIST: Lee Carsley visits a silent retreat for some deep reflection – but not all meditation paths need to delve so deep.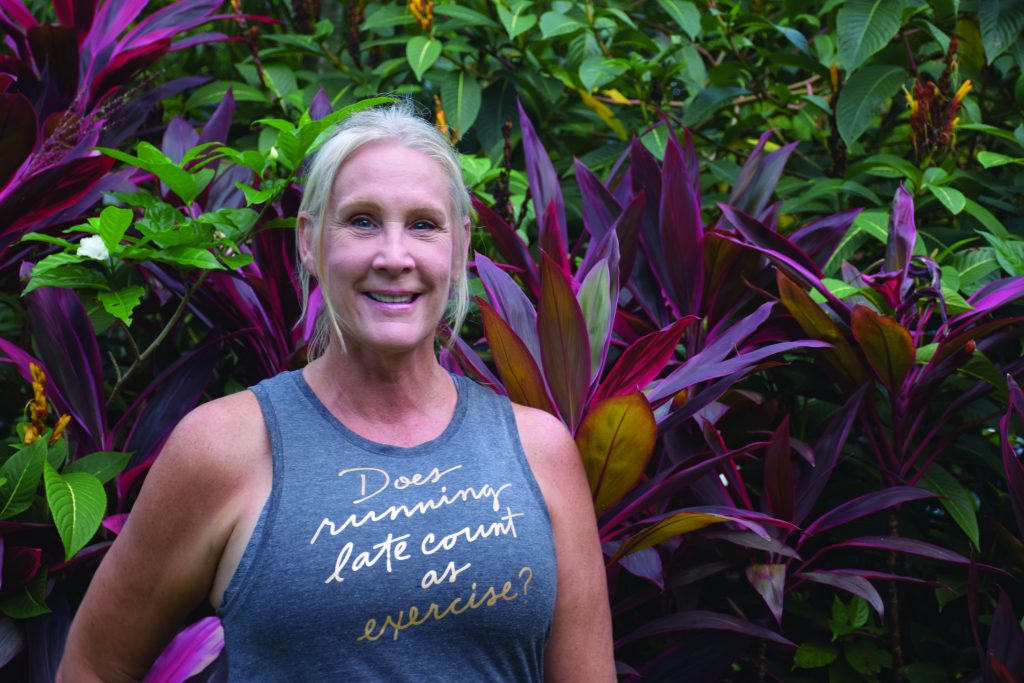 I am two hours from the Bali seaside, surrounded by lush jungle on the slopes of Mount Batukaru. Local villagers believe this sacred mountain welcomes back their souls after their death; it is a place of contemplation.
I am here for Vispassna. It is a silent retreat where meditation is key – up to seven hours a day, with one super-long-sit of three hours. There is limited food consumption (usually only one meal a day), no reading, no writing, no talking, and no recognition of others. It's often touted as the 'supreme' meditation practice and heralds life-changing views – if you can stick it out… which is tough.
It's not so tough here though. I mean you're allowed to speak – provided you are prepared to walk 500 metres up to the guardhouse and wait there for some equally word-starved guest to join you. There's no power in the bungalows or single-room dormitories (men and women are separated), but there are charger spaces at the Ashram (food hall) where you can give your devices some electrical juice for a US$1per day.
There is a walking labyrinth of ever-decreasing circles where you can chant mantras; a sacred water site for contemplation and a massive yoga octagon for guided yoga and meditation practice morning and night. There is even a crying bench tucked away, overlooking the river – which gets some use from me. Suffice to say, it's intense – and obviously not for everyone.
At my check-in at the guardhouse on Day One, I was asked "what is Vispassna?" – by a woman who had been at the retreat for 10 days already… it seemed enlightenment wasn't going to come easy and my tests started ASAP.
It was rice-harvesting season. Every morning, my bungalow with its superb view of the fields, was greeted with the sounds of scythes swishing through the rice, chatter of the workers, the occasional song. It was a reminder that peace is not always silence.
It was also cremation season. In Hindu tradition, cremation frees the spirit for reincarnation. In Bali, communities decide the date for a group cremation as many cannot afford the individual expense. This season requires the cutting down of special wood – with a chainsaw. There's a party, with music, speeches, fireworks, lasting well into the night. Every night.
It was a reminder of my most sacred duty in meditation: to practice karma so my soul may be liberated.
And there were the night frogs and insects which seemed noisier than NYE in New York. Being kept awake was only a reminder of the importance of breath in calming the mind, body and soul – and remembering to take ear plugs.
Each day, these challenges came and went – I still remained in silence.
Then on Day Six, our regular guide turned up with a nagi, an Indian instrument that looks like an accordion. He was happy; the retreat owner had given permission to practice meditation with Kirtan, a call-and-response practice of devotional singing.
I surrendered to sound – and came out of Vispassna.
Yet, not all meditation paths have to be this deep. Like other people at this retreat, you can choose the depth of your silence.
MEDITATION TIPS:
If you can't commit to a regular meditation practice (at least 20 minutes, three times a week) you may be better off with a massage. Irregular meditation has an instant feel good effect; which wears off rather quickly without ongoing mind-training.
Not all meditation practice offers the same outcomes – speak to experts who will tell you the difference.
Do not meditate if you are experiencing clinical depression, or some form of personality disorder as it can make it worse.
And remember, the path is both wide and deep. Seek which suits you.
Lee Carsley is the ANZA Wandering Yoga founder teacher, and Yoga Alliance CE trainer. When not teaching yoga to students and other teachers, she also leads meditation workshops and bespoke yoga retreats. Be the light, show the light, and travel light.