Lucy James talks to an ANZA Athletics Mum, Fiona Zdun.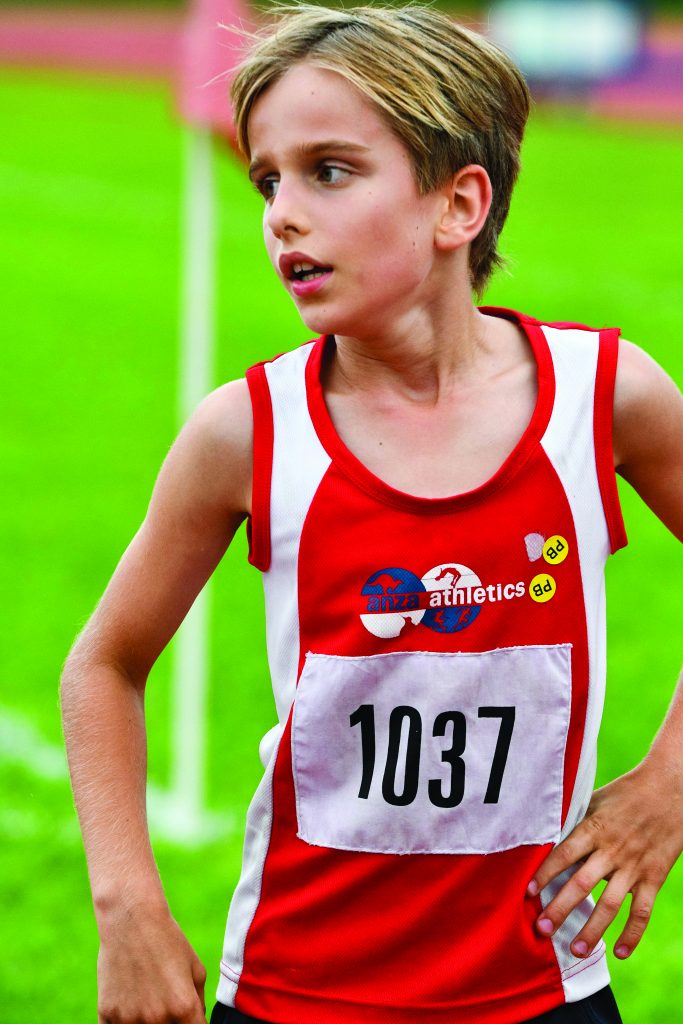 I thought this month I'd interview one of our ANZA Athletics families – the Zduns. Fiona Zdun is a mother of three kids, two of whom take part in ANZA Athletics. I asked her about getting involved.
WHY DO YOU DO ANZA ATHLETICS?
Our family really looks forward to Fridays. I think it's great in teaching children to try their best and to improve their own performance – they love getting a PB. It's very convenient that it's an activity which my children can do at the same time.
HOW LONG HAVE YOUR KIDS BEEN PARTICIPATING?
My son, Joshua started when we moved here so this is his third season, whilst my daughter Amberley is enjoying her second. My five-year-old was too young to start this season but there's no keeping her at home. She loves to come and swing on the playground equipment and dance to the DJ's tunes. She's desperate to start next season.
WHAT DO YOU LIKE ABOUT ANZA ATHLETICS?
I like that my kids are learning a range of skills from throwing, to jumping, to track events; that's not something they can do at school every week. I also like that it's a great healthy thing to do to finish the working week with more time with the children, yet it still gives me time to get the kids home and head out myself.
It's nice to be a part of the activities with the kids rather than sitting on the sidelines as that's what we do at most other children's activities, so this is quite unique, and the children love that! It's so vital that we have parent volunteers – do sign up if you can!
AND WHAT DO YOUR KIDS PARTICULARLY LIKE?
My kids love being with their friends and making new ones. They like that I'm with them to watch their achievements. Joshua enjoys the long races and high jump, whilst Amberley enjoys the hurdles.
CAN YOU TELL US ABOUT YOUR KIDS' ACHIEVEMENTS?
In his first year, Joshua achieved second place and last year he was third in his age group. Last year, Amberley was first in her age group and broke the hurdles record which had been held for 17 years. This year she has also broken the under-7 hurdles which was held for seven years and has gone on to break her own record a further three times. If we didn't do ANZA Athletics I wouldn't know that hurdles is something she is naturally good at as she's never had the opportunity to try such a specific event.
WHAT WOULD YOU SAY TO ENCOURAGE OTHERS TO JOIN?
Give it a try – but be prepared as your children will most likely love it and will want you to sign them up! It's a great atmosphere. In the beginning I was hesitant to give up my Fridays, but as I've said, I can still be finished and on the road by 7, and a wine in hand by 7.30!
ANZA Athletics caters to kids aged 5 to 14-years-old, with a focus on fun, fitness and skills.
Yio Chu Kang Stadium. athletics@anza.org.sg