Richard Coney speaks to the 2018 ANZA Singapore Wombats President, Dion Shaw.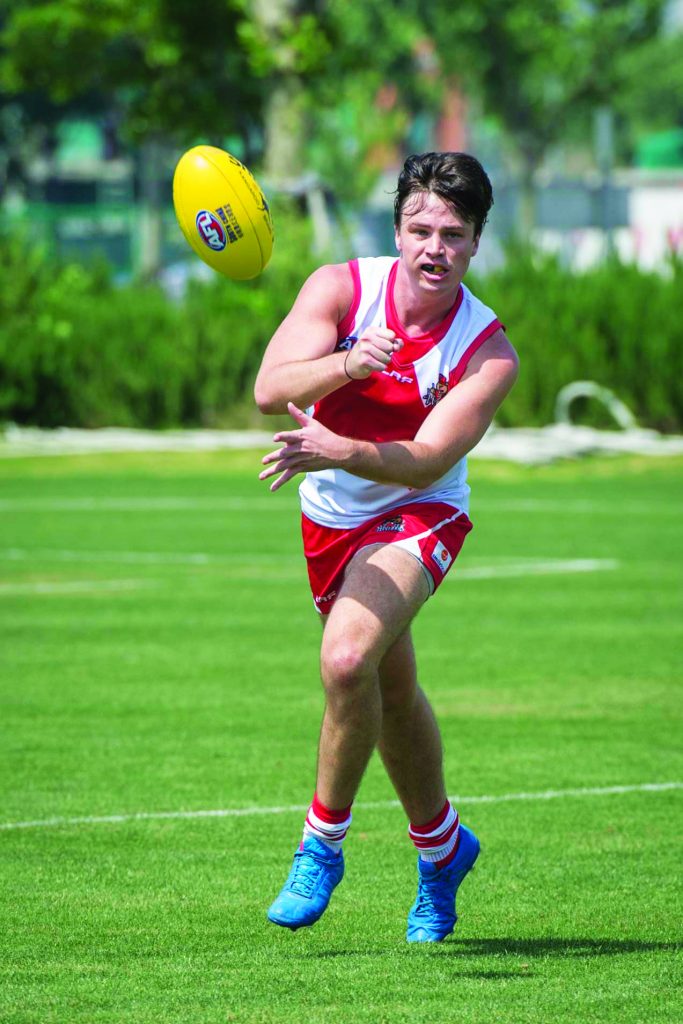 Hi all, my name is Richard Coney and I'll be writing for the ANZA magazine this season. I would like to thank my predecessor, Dion for all of his interesting pieces last year and I look forward to keeping you informed in the months ahead.
To kick things off, I had the chance to sit down with last year's writer and the 2018 ANZA Singapore Wombats President.
Dion, welcome back to another great year of footy. This year you've taken the step-up from Interim President at the end of 2017, to the official role of President. What has the committee got planned?
Richo, great to be back and well done on taking over the writing role.
As a committee, we've looked at what went right and what went wrong last year. We obviously didn't have the greatest end result by not winning a game at The Asian Champs and bowing out before the Finals. But on the positive side, we had the most members we've had in quite a few years.
Looking forward, it's our 25th anniversary. We'll be celebrating the occasion with a home game against Malaysia followed by a formal event on 30 June.
We'll also be looking to continue that growth in membership.
On the field, we'll be looking to replicate the Malaysian Warriors' form from last year by winning The Asian Champs! It's been a few years since the Wombats had their hands on some silverware and it would be a nice touch to add to our 25th year celebrations.
Why do you think we were unsuccessful at The Asian Champs?
A number of reasons – although we don't really like to make excuses down here at the 'Bats. There were some really strong teams who definitely got the better of us. Injuries were probably our biggest downfall as we lost a number of key players – both our leading goal scorer Tim Nash and spiritual leader Pete Turner to calf problems. Also, as we had an influx of new members, it meant many guys hadn't played together very long, some of them meeting each other for the first time at the Champs!
Any changes to the coaching staff?
We found that we really needed a few more guys to help out with coaching. It's tough with the amount of travel people do for work to be able to get down every week. So alongside Ed Clarke, we have Fez and Jono helping out at training who both boast pretty impressive football résumés. Of course we have club legend, Tim Cuthbert, continuing his role as the Mighty Magoos coach.
What sort of advice can you offer new players looking to join the Wombats?
Look us up online, find us on Facebook/ Instagram, contact us via email or just get down. You and I both started at the club in 2016 and it was the best decision I made after moving to Singapore. It's an easy way to meet a large network of people and get some fitness into the regime. I can guarantee no matter your skill level, you will enjoy it. We have people from all over the world come down and give it a crack.
The ANZA Singapore Wombats invite adults of all experience levels with an interest in Aussie Rules football to get involved. For more info: info@singaporewombats.com