ANZA Action's Rae Moller encourages you to help our four-legged friends this month.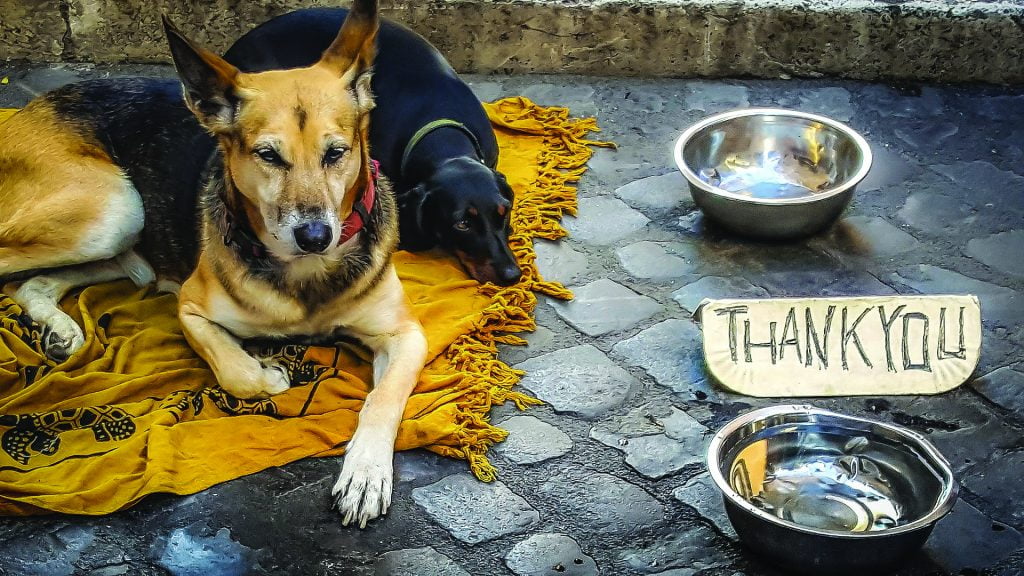 As expats, we all know how hard it is to leave family and friends behind us, but for many people that also means leaving our four-legged friends too. It's never easy to say goodbye to our furry or feathered companions. As this month's ANZA Magazine theme is celebrating the Year of the Dog, and all of our beloved critters, what better time to talk about how you can help animals here in Singapore, whether small, large or even invertebrate?
CATS AND DOGS
It is fair to say it is 'raining cats and dogs' with opportunities to volunteer for the
canines and felines in Singapore.
Dogs
There are many, many shelters which provide volunteering and fostering opportunities. Most of the dogs are street dogs, or abandoned pets, and the shelters are generally keen to get people along on weekdays to help out. At the shelter, you could be involved in cleaning the area, washing or walking the dogs, and feeding. Some also run adoption drives, are involved in advocacy, and need administration and other support. If you have a vehicle, you can help by transporting dogs to the vets, or picking up food and supplies. To foster a dog, shelters require a one or two month minimum commitment, and will match the dog to the person to ensure that the dog finds a suitable foster parent. Fostering is generally for those experienced with dogs, as you may be required to train a puppy, or rehabilitate an abused dog. Many organisations have a minimum age requirement for any volunteering.
Cats
There are fewer shelters which are dedicated purely to cats; however there are still many opportunities to dedicate some time to. You could be involved in cat therapy, where cats are taken to visit elderly people; you could foster kittens, or help look after community cats. If you want to visit cats, the Cat Museum has a resident population as well, and your visit will help keep the Museum in existence and not have to close.
Rabbits
There is a charity dedicated to rescuing, sterilising and rehoming abandoned and maltreated rabbits. The process to foster or adopt is strict to ensure that rabbits do not cause allergies to family members.
Riding for the Disabled Association Singapore
ANZA members already know and love RDA, and you can read more about them elsewhere in this issue. The RDA are always looking for side-walkers to walk alongside the riders (so no horse riding ability needed). Or, if you miss 'mucking out', then there are options to help out with this, and other stable work.
Wildlife
Channel your inner Steve Irwin and help out at ACRES, the wildlife rescue and advocacy people. If you are over-14 you can help out at the wildlife sanctuary, and if you are over-21 you can head out with a rescue officer. Fundraisers are always needed too!
Crab Rescue
Feel like getting down and dirty? Every month the Nature Society goes to the Mandai Flats to untangle Horseshoe Crabs from fishing nets and count this endangered species. This is suitable for the whole family – but make sure to take a change of clothes.
Birds & Butterflies
Every year the National Park holds bird, butterfly and dragonfly counts. Suitable for anyone over-12 with an interest in birds and insects, you will get trained to recognise the species and then count them in a specific week. Registrations have closed for this year, but plan ahead for next year.