Don't let a lack of Mandarin knowledge put you off discovering China in all its wondrous forms says Tatyana Kildisheva.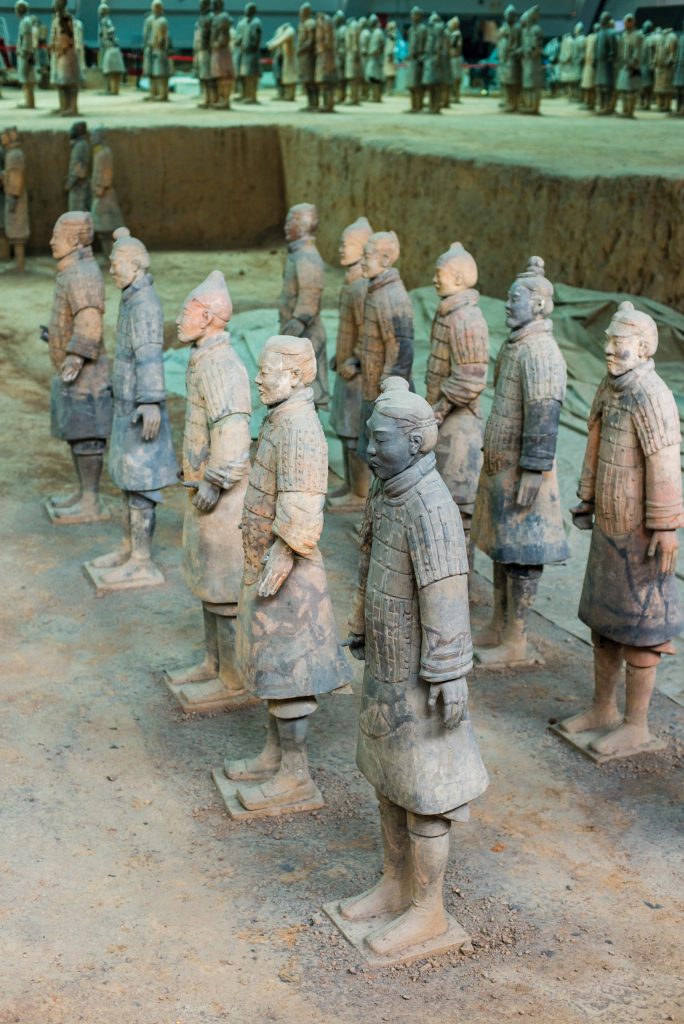 I'd never been to China. It was always high on The Bucket List, but it left me puzzled. With a country so vast and diverse, where did my husband John and I start? Fortunately some cheap flights on offer from Singapore to Xi'an, gave us the perfect opportunity to dip our toe and experience this magnificent country for the first time.
Xi'an may be famous for its Terracotta Warriors, but there are many things to see and do, since it was originally one of the ancient capitals of China and a signpost on the ancient Silk Road. Historic parts of the city are surrounded by a massive, 12 metre-high wall built in the 14th century which forms a square enveloping the buildings. The wall is so wide (about 14 metres) that people can rent bikes and fully cycle the wall perimeter.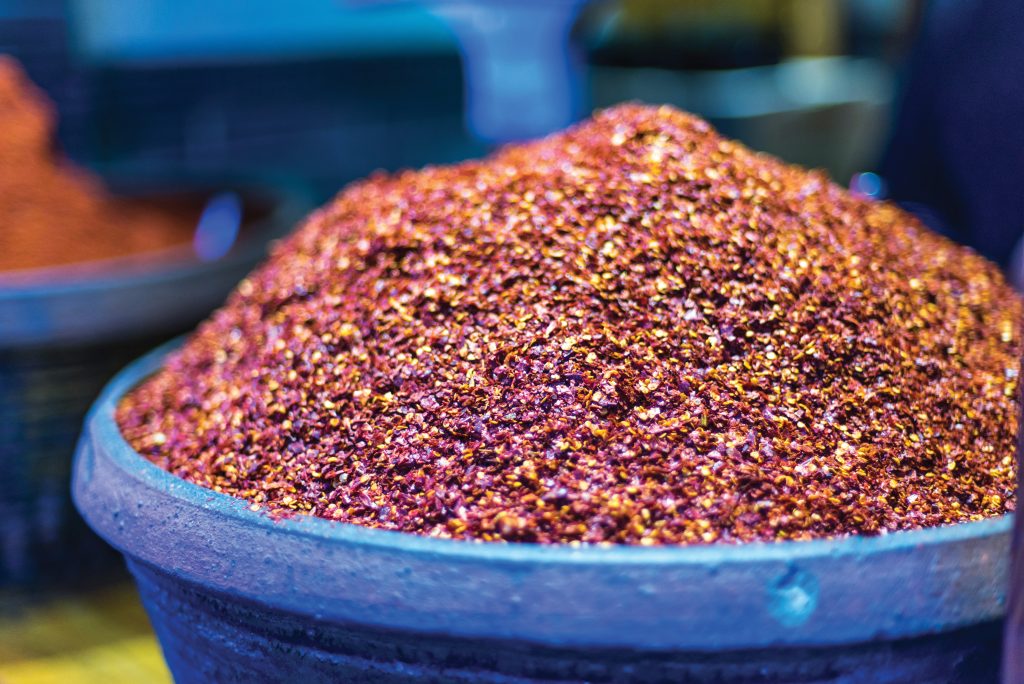 The Great Mosque of Xi'an is really worth a visit with its history dating back to the 8th century. A combination of Chinese and Islamic architecture, it was the first mosque built in China and it's still the country's largest. The main prayer hall is not accessible for tourists to enter, but its beautiful wooden structure and the mosque grounds are extensive with many buildings, living quarters, gardens and courtyards to wander around. The area is full of intricate stone and wooden carvings, ancient doors and pagodas and it's easy to lose time soaking up the atmosphere of the place.
The mosque lies in the heart of the Muslim Quarter, where it's best to roam the historic streets taking in the sights, window shopping and people watching. If you find yourself there, wind your way back to the Muslim food street, where what seems like thousands of people are going from stall to stall trying delicacies. Beating all expectations, one can spend a whole day just there, sampling all the abundant offerings. From various sweets, dumplings, meat skewers, Central Asian breads and spices, to barbecued meat, lamb soup and the famous Xi'an wide noodles which are made by hand, stretched and woven while spectators are gasping at the dexterity of the cook. Vendors are steaming, simmering, barbecuing and roasting right in front of their shops and the smell of Sichuan pepper and cumin makes your nose tingle in anticipation of a spicy treat. Just a word or two of wisdom: hold your breath when you pass the huge stone mills where hot Sichuan peppers are crushed. If inhaled, they'll send you into a sneezing frenzy!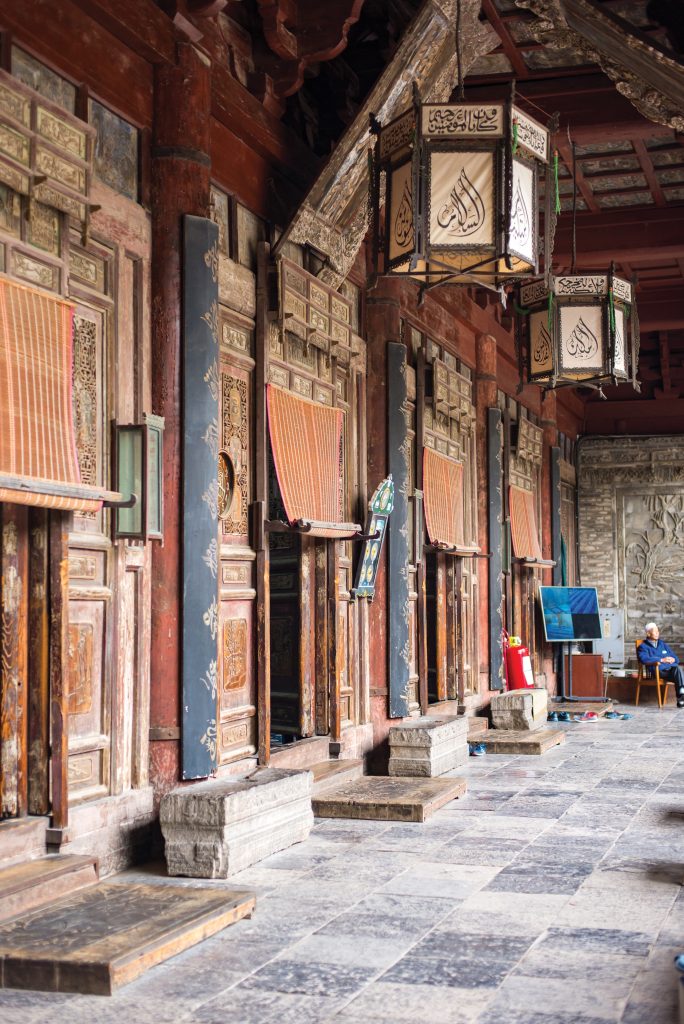 To visit the Terracotta Army, you need to take a short bus trip. It's a very popular destination for local tourists, so the crowds are quite overwhelming; therefore it's best to visit early morning before the waves of tourist groups begin rolling in. There are three pits containing the live-sized figurines of the Terracotta Army: more than 8,000 soldiers, 130 chariots with 520 horses and 150 cavalry horses, were buried with the first emperor of China in 210 BC to protect him in the afterlife.
It's incredible to see them standing shoulder-to-shoulder, placed in the pits in precise military formation according to rank and duty and remarkably varied in height and facial expression. However, I didn't quite realise beforehand how tightly controlled the viewing experience would be and seeing the warriors from walkways created around the excavation pits was a bit disappointing as the distance is substantial. As much as I wished to, it was impossible to get any nearer to see the warriors up close.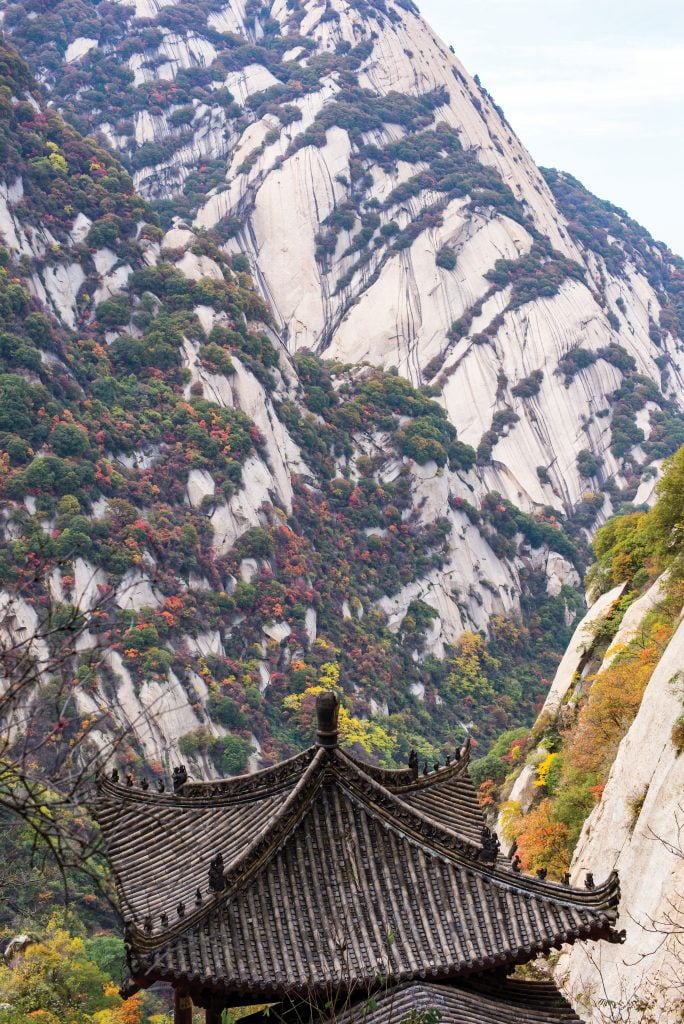 Another worthy side trip from Xi'an, is the Huashan National Park, which is only a 50 minute high speed train ride away from the city. Huashan or Mount Hua stands over 2,000 metres above sea level and has five peaks with breath-taking cliffs. It takes a few hours to hike up the trail, starting from a picturesque path through a pine forest and continuing up steep (and at times quite treacherous) cliff-like ascents where we had to use chains hammered into carved stone steps to pull ourselves up. The views from the trail are magnificent and totally worth the effort: beautiful nature, sharp mountain peaks and nestled into these cliffs are ancient temples and shrines.
Blessed with sunny and crisp November weather, our way to the top was quite deserted and peaceful, but upon reaching the summit, we were swamped by crowds of tourists armed with selfie sticks, taking a pilgrimage to this holy Taoist mountain. Sneakily, they had taken the short route via a cable car on the other side of the mountain to avoid the long hike. Personally, I think they missed out on not enjoying the walk up.
The view from the summit was simply stunning and all five peaks were in clear sight with gorgeous trees wearing their autumnal colours. After enjoying the views and the sunset, we took a cable car to the bottom, and then a fast shuttle to the village with the high speed train station. I did not expect how organised the hike to the seemingly wild mountain would be with these shuttle buses between footpaths and the station, numerous trash bins and multiple food vendors. They even have clean toilets every few hundred metres – complete with an attendant in each!
Suffice to say, our first short visit to China was full of surprises and discoveries of new food, beautiful nature and ancient cities. Go and discover it for yourself.