ANZA CYCLING: Megan Kinder announces the new season kit for the ANZA cyclists.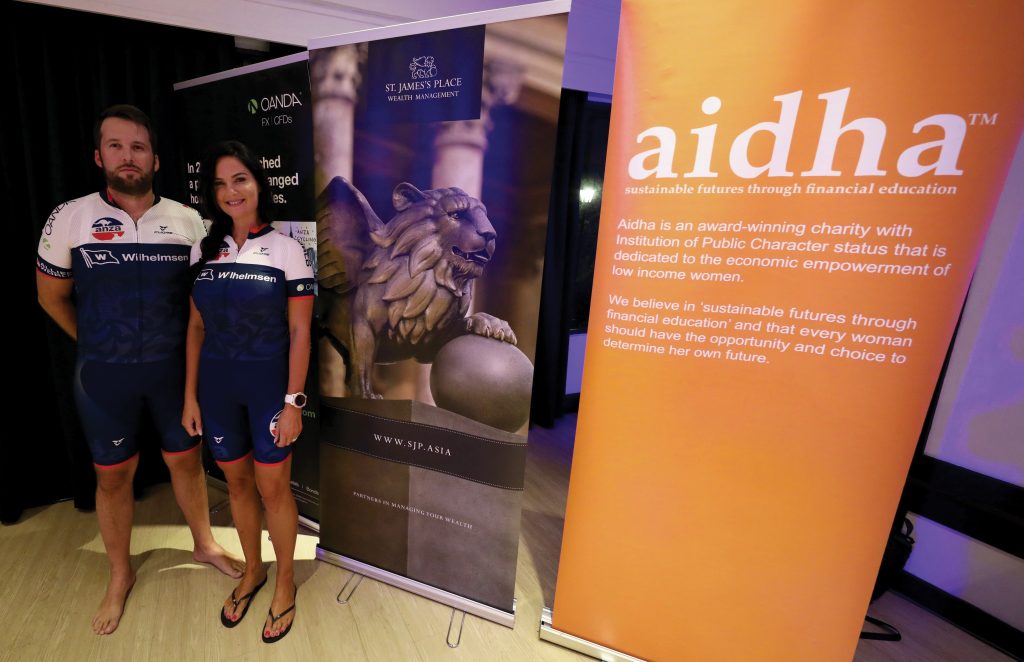 Our annual Kit Launch is one of the most anticipated club events held each year. This year saw a record crowd of 120 members assemble for the big reveal at sponsor venue Jaxs Bistro at the Hollandse Club. The new kit coincides with the announcement of our new club sponsors and rumours had been abounding as to just which company might be coming on board as a new Platinum Sponsor. With committee members and extra helpers all in place for when the kit sales were to commence, the crowd was called in for the great unveiling… before the sales broke out in earnest!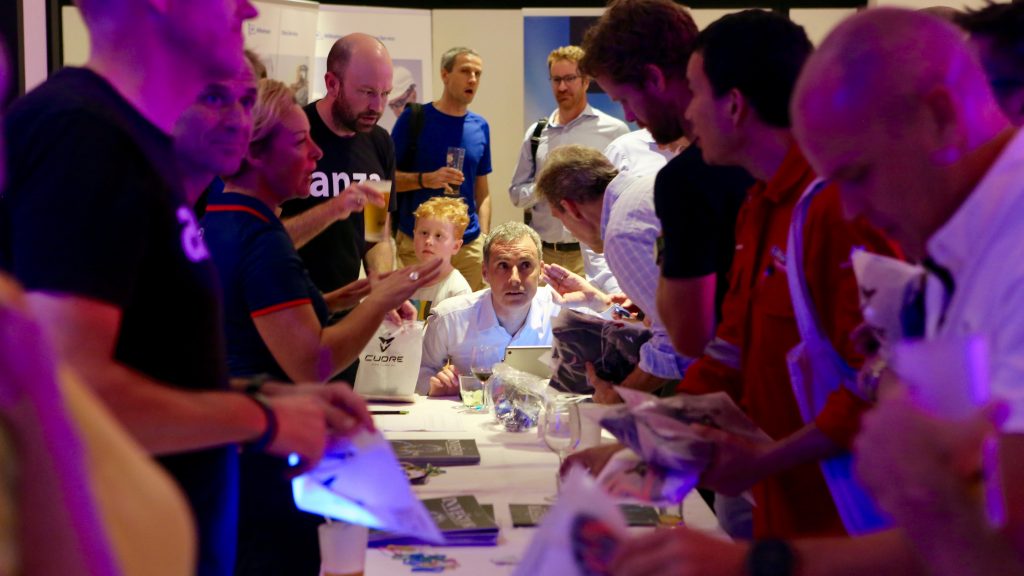 Beginning with some familiar names, the sponsors that were continuing their much appreciated support of the club were: Allied World Assurance, OANDA, Jaxs Bistro and Dimbulah Coffee. We then introduced one of our new sponsors, St. James's Place (SJP) Wealth Management and invited club member and SJP Associate Paul Gerrard to say a few words. Next up on stage was Marius Johansen, (ANZA Cycling member and Global Marketing VP for Wilhelmsen) to come and address the crowd for the announcement of Wilhelmsen (Ships Service) as our new Platinum Sponsor. Ever the good sport, Marius also agreed to perform a (very tasteful) striptease for the first glimpse of the new kit. We were honoured to have Justeen de Roche agree to step up on stage as well, with both doing a fabulous job of modelling the new kit.
This kit, whilst strongly attuned to our popular kit of the previous year also pays tribute to the longevity of ANZA Singapore, in recognising 2018 as ANZA's 70th Anniversary year.
We are also very proud to be supporting aidha.org in their quest to provide helpers with financial literacy and entrepreneurial skills and are excited to have a chance to spread awareness of this very worthwhile organisation by also including their logo.
Kit is available to current financial members for purchase via the online Cuore Teamshop.
Interested in coming out for a ride? ANZA Cycling runs a Newcomers' Ride on the first Saturday of each month. cycling@anza.org.sg