2018 sees the launch of the Infant Care Program at the Early Learning Village; a brand new program designed especially for young babies from 2 months to 18 months old.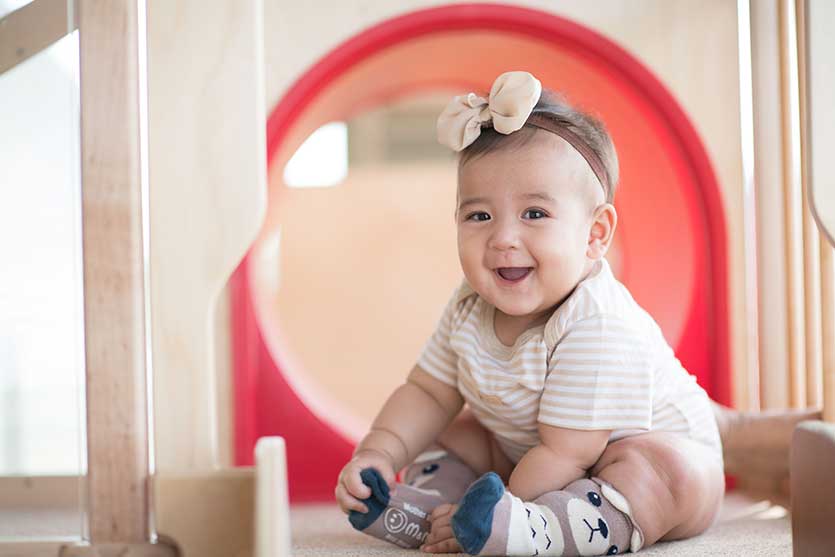 With innovative learning spaces expertly designed for young children under 6 years old, the Early Learning Village is widely regarded as one of the leading preschools in Singapore, and has received global recognition for its unique Reggio-Emilia inspired environment. The state-of-the-art campus is a joint venture between two of Singapore's most prominent international schools – The Australian International School and Stamford American International School. Both schools already run successful Early Years programs at the Village, starting from 18 months old. These will now be complemented by the launch of Infant Care, which extends the care offering down to children as young as 2 months old.
Housed in a safe and intimate space on the seventh floor, the dedicated Infant Care Pod offers a wealth of opportunities for autonomous, uninterrupted play. The environment has been adapted to suit the needs of children in the earliest stages of their development, and includes features such as a sensory room, outdoor sand play, child-sized furniture and a dedicated sleeping room for nap time.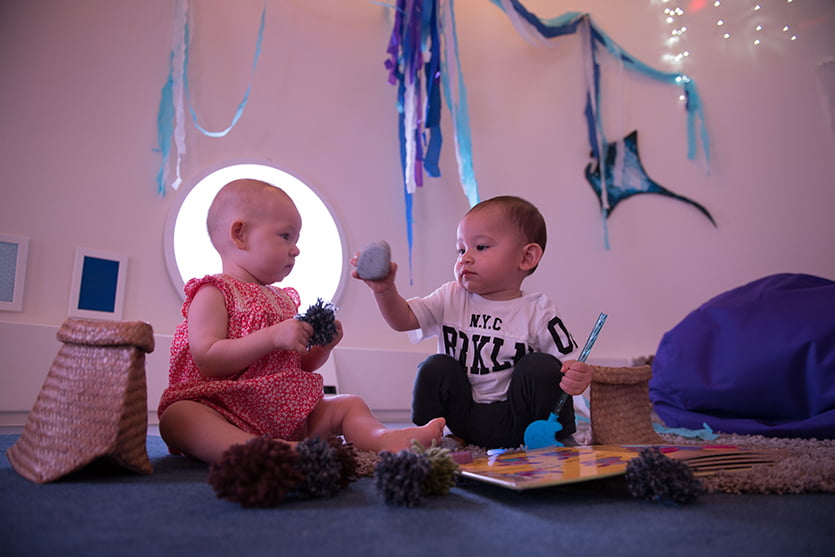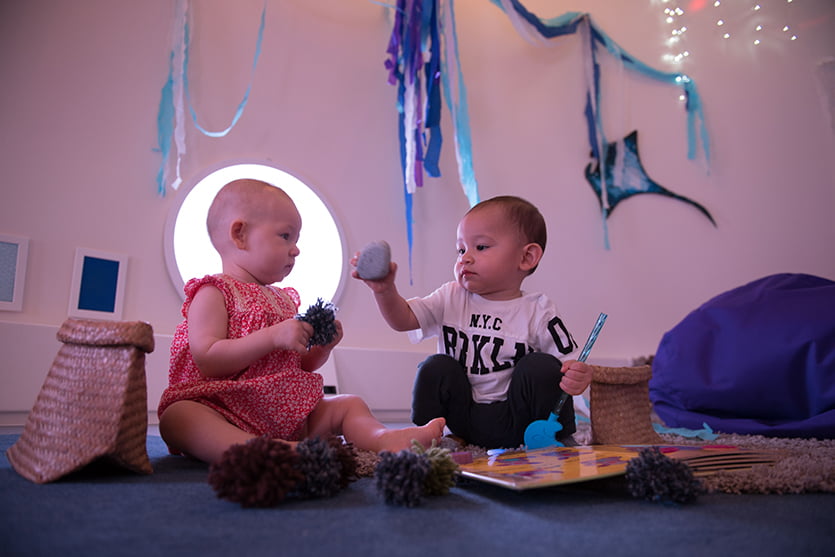 The program is tailored according to each infant's individual needs, and aims to mirror the routines that have already been established in the home environment. Adam Patterson, Head of Early Years at the Australian International School and the brains behind the new program, explains how this works in practice:
"Each baby and infant in our care is unique, with their own developing and changing needs, preferences and routines. We adapt to you and your child's needs, through the creation of Individual Care Programs. These are developed in partnership with each family, ensuring the care we give is as similar as possible to the care they receive at home."
Michael Day, Head of Early Years at Stamford American International School adds "Our family care approach groups children of similar ages together, while replicating their individual home routines (sleep and feeding) throughout their day in the Infant Care Pod. Children will sleep in a dedicated quiet rest room in cots or beds depending on their age."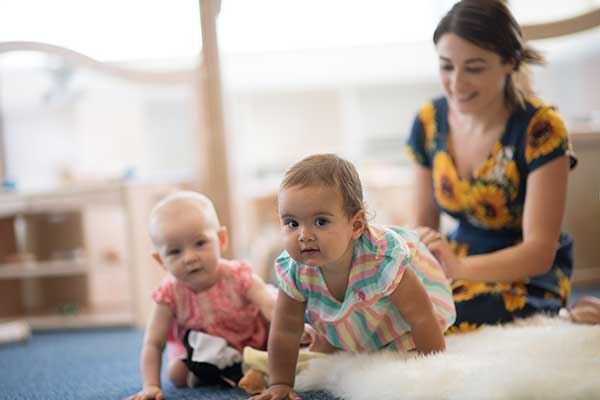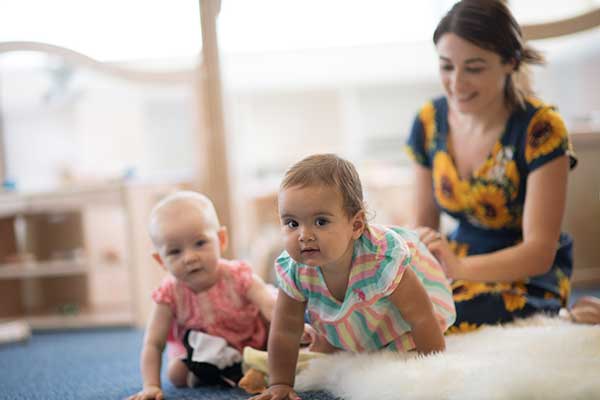 The program runs for 47 weeks of the year and offers flexible full-time and part-time options. Parents can choose between the standard 5 day and 3 day programs, with a 2-day option also available upon request. Care is offered between the hours of 8am and 6pm to support busy working parents, and parents are welcome to spend time in the Infant Care Pod with their babies throughout the day to help them settle in.
Rebecca and Pete were one of the first families to enroll their son, Darcy into the Infant Care Program, and they have had a very positive experience. Rebecca shares 'We were thrilled that Darcy was able to start at the Early Learning Village as the first student enrolled in the new Infant Care program. Having only been there a few weeks, it's already clear that he absolutely loves exploring the new space and making new buddies. His first week at Infant Care was also the week of his first birthday and we were so touched by the effort everyone made for him."
Following on from Infant Care, at the age of 18 months children can smoothly transition into the Early Years program at either the Australian International School or Stamford American International School, with no additional enrolment fees. Both programs are run at the Early Learning Village, so children who are coming through from Infant Care will already be familiar with the environment and will find it easy to settle in to the school routine.
More information on the Infant Care program can be found on the schools websites www.ais.com.sg/infant-care and http://www.sais.edu.sg/infant-care