HOTSPOTS: Charley Larcombe sniffs out a great brunch spot pre official opening.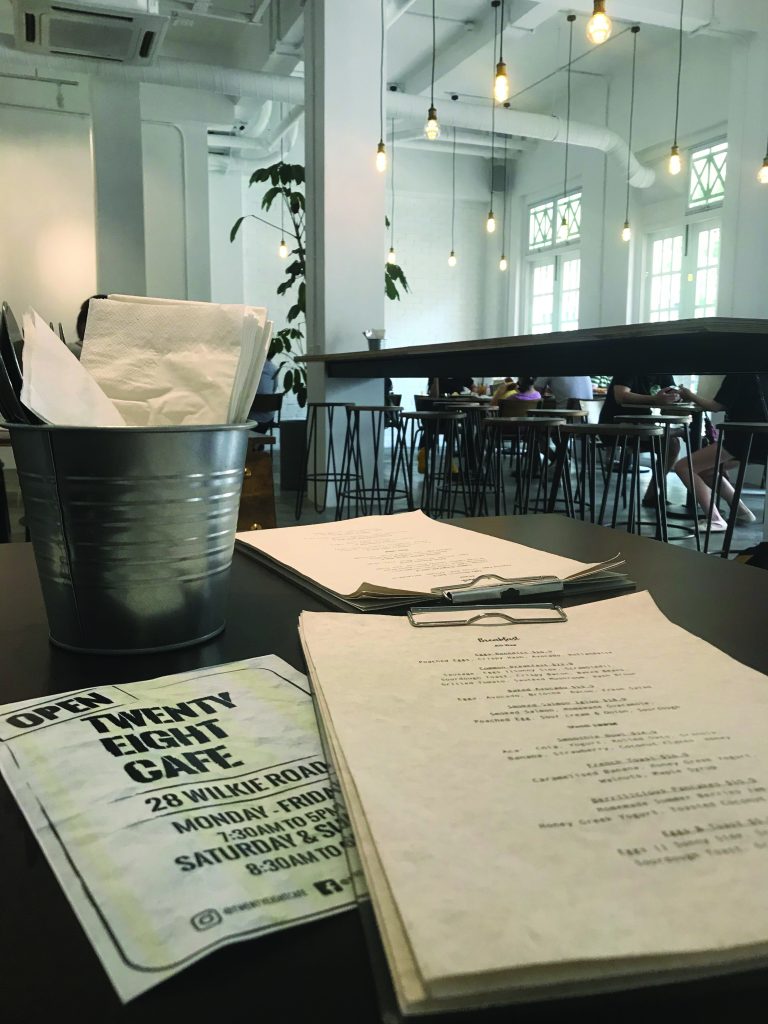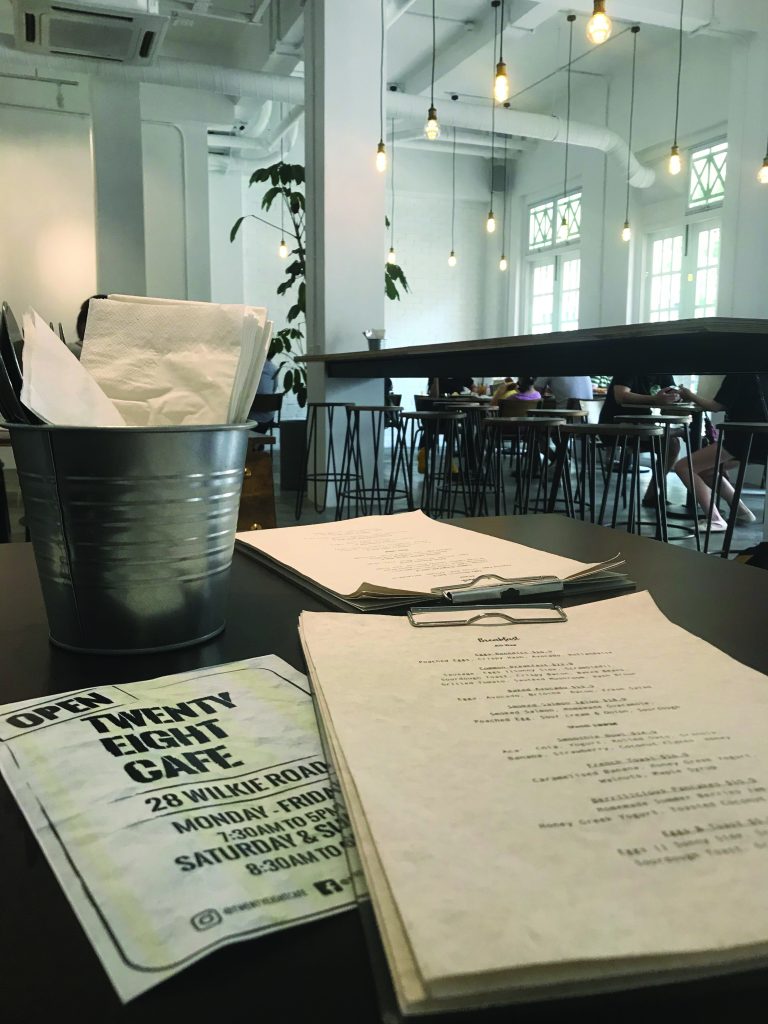 There's nothing better than a surprise. Whether it's bunch of flowers from The Beard (hint, hint) or being surprised by the generosity of a stranger, it's the big and small surprises which are equally well received.
Like coming across a new, freshly-opened lunch-slash-coffee spot that springs up just around the corner from your place.
The other Saturday as we were blinking our way into the sunshine and trying to get on with the errands of the day, we decided rather rapidly that coffee needed to be ticked off the To Do List first and foremost. Fortunately, a short stroll down Mount Sophia and we found our oasis.
Twenty Eight Café has recently opened its doors (although still in soft-opening stage) in a gorgeous 1930s building on Wilkie Road. It's a beautiful space full of natural light and polished concrete floors in that New York loft-industrial décor feel. It may be a tried and tested formula, but it works with the double height doors opening on to the street and a gentle breeze taking out the heat of the day.
The coffee is potent and a real winner. Apparently their beans are sourced from Indonesia and roasted by an Aussie company so the coffee certainly packs a punch. One mug here and we were definitely pepped-up to get on with checking off the List. But then the food looked so good, we thought we should hang around.
The menu offers standard breakfast fare with little twists: avocado toast is actually a smoked salmon 'igloo' with a huge mound of homemade guacamole and sour cream whilst eggs benedict is deconstructed over a crispy potato hash. There's a snacks-esque menu called Itchy Fingers that lists Indian churros, prawn fritters and luncheon fries which all looked delicious and will definitely be worth a try on our next visit.
For those looking for a more substantial lunch there are mini pizzas and pasta dishes too, but the real king is the burger. A magnificent tower of brioche bun, rare beef patty, egg, bacon and avocado, it's for those with a tremendous appetite and worth every undone button.
The place was full with a mix of punters when we visited; families on a pit stop with the stroller, students furiously typing on laptops, freelancers frowning at their Macs, food bloggers Instagram-ing and couples just catching up.
The staff were charming, cheerful and contributed to the great atmosphere. I hope it is a huge success – which wouldn't be a surprise at all.
Twenty Eight Café
28 Wilkie Road
228051
facebook.com/TwentyEightCafe/