HOTSPOTS: This month, Raelene Tan is delighted by dumplings!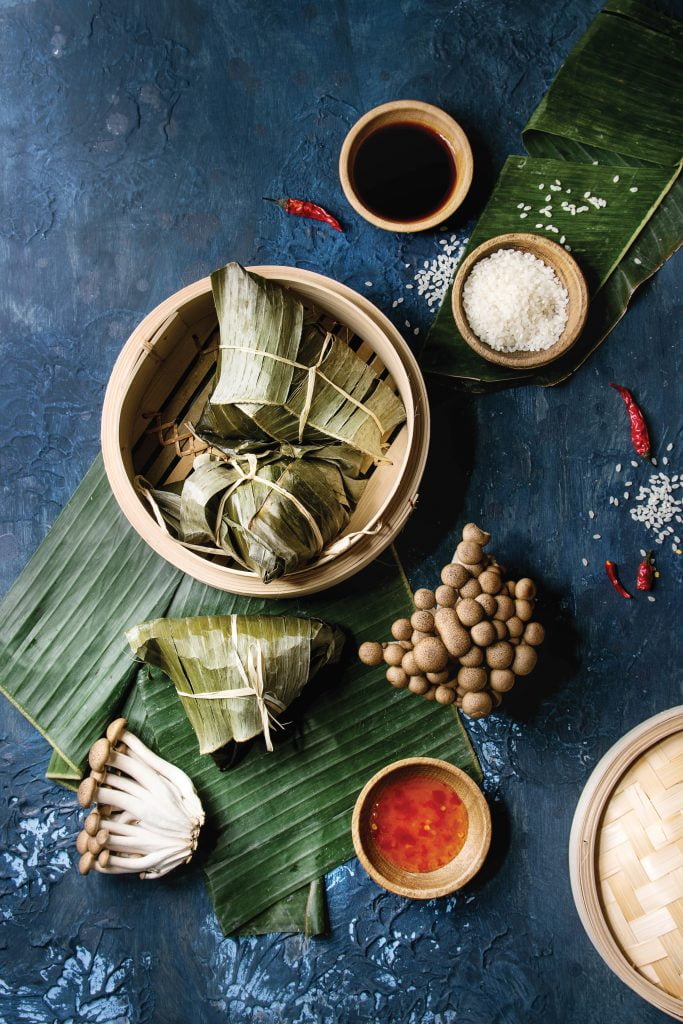 Popular throughout the year, Chinese rice dumplings (chang) come into their own during the month of June when the colourful Dragon Boat Festival is celebrated annually (Monday 18 this year) honouring a respected statesman, Qu Yuan, who protested against corruption.
Pyramid shaped steamed glutinous rice dumplings wrapped in leaves and tied securely are exchanged between relatives and friends and given as gifts this month. Popular types include the Hokkien version with a savoury filling of pork and dried prawns, the Nyonya style with its sweetened pork filling (my favourite), and the Cantonese version filled with streaky pork, mushrooms and chestnuts, available all around the island.
Kim Choo Kueh Chang in the East Coast has been around since 1945 and is the go-to place for a variety of deliciously fragrant dumplings and for all things Peranakan. Pop into their traditional shophouses at 109 East Coast Road and 60/62 Joo Chiat Place, where knowledgeable staff will assist with making your choice. Bamboo leaves are mainly utilised, with the Nyonya pork dumpling enclosed in a combination of pandan and bamboo leaves.
Open from 9:00am to 9:00pm, Kim Choo has Nyonya chang and vegetarian chang from $3.50 to $4.00; Cantonese bean chang $5 to $5.50; mini X.O. chang $2.50 to $3; and mini chilli prawn chang $1.80 to $2, among other varieties.
More delights include a range of biscuits and kueh (Nyonya cakes) such as pineapple tarts and kueh lapis; curry powder; achar (pickles); and belacan chilli, a spicy condiment which I enjoy for its piquant taste.