Review: Pip Harry enjoys high altitude fine dining at Zafferano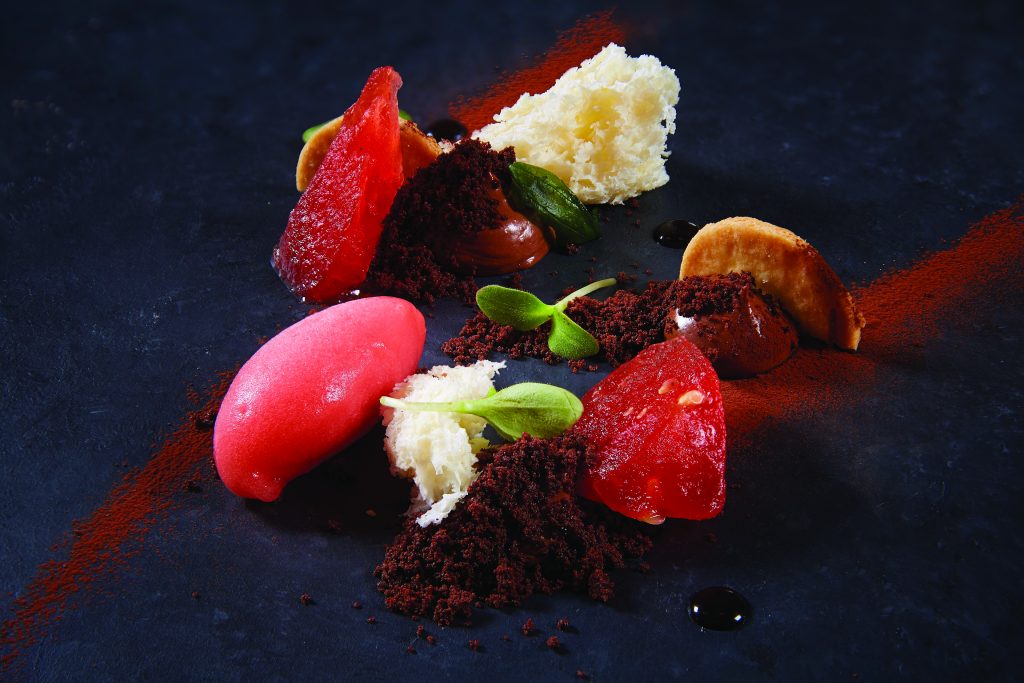 The sweeping city views from the 43rd floor of contemporary Italian fine diner, Zafferano are breathtaking, especially at night. But on this occasion, I'm not stopping to admire the twinkling lights of the CBD from the plush, sky-high dining room. Instead, I'm frantically pressing the lift button in an attempt to beat the guest of honour to the table. It's my friend's surprise birthday and we're supposed to be seated before he arrives.
When I do (just!) make it to my seat before the birthday boy, the evening unfolds seamlessly. The service at this sleek restaurant is impeccable. Baskets of curry, rice and seaweed crackers provide umami crunch with our pre-dinner bubbles, followed by an entrée of delicate deep fried egg yolk, sitting atop green cabbage, raisin and pine nut stew. Wine is a focus here – literally surrounding diners with floor-to-ceiling glass bottle racks.
Next on the tasting menu ($108 for a selection of four courses) is the house made ravioli, stuffed with potato and drizzled in a lick-the-bowl-worthy pecorino cheese sauce and lamb ragout. The main course is a choice of fish or roasted suckling pig, and I choose the perfectly cooked pan roasted Australian seabass, served with Mediterranean sauce, and only experience a small pang of food envy at the salty crackling being devoured across the table. Just when I think I can't fit in another bite, dessert arrives – a beautifully plated chocolate mousse or 'cremino' dusted with moreish chocolate crumbs, slivers of sweet watermelon and palette cleansing watermelon sorbet. It's the perfect sweet finish from a class act.
Zafferano
Ocean Financial Centre
Level 43,10 Collyer Quay
049 315
zafferano.sg