Baker & Cook's baking guru Dean Brettschneider talks to Pip Harry about his cooking school, the perfect burger bun and what's next for his baking empire.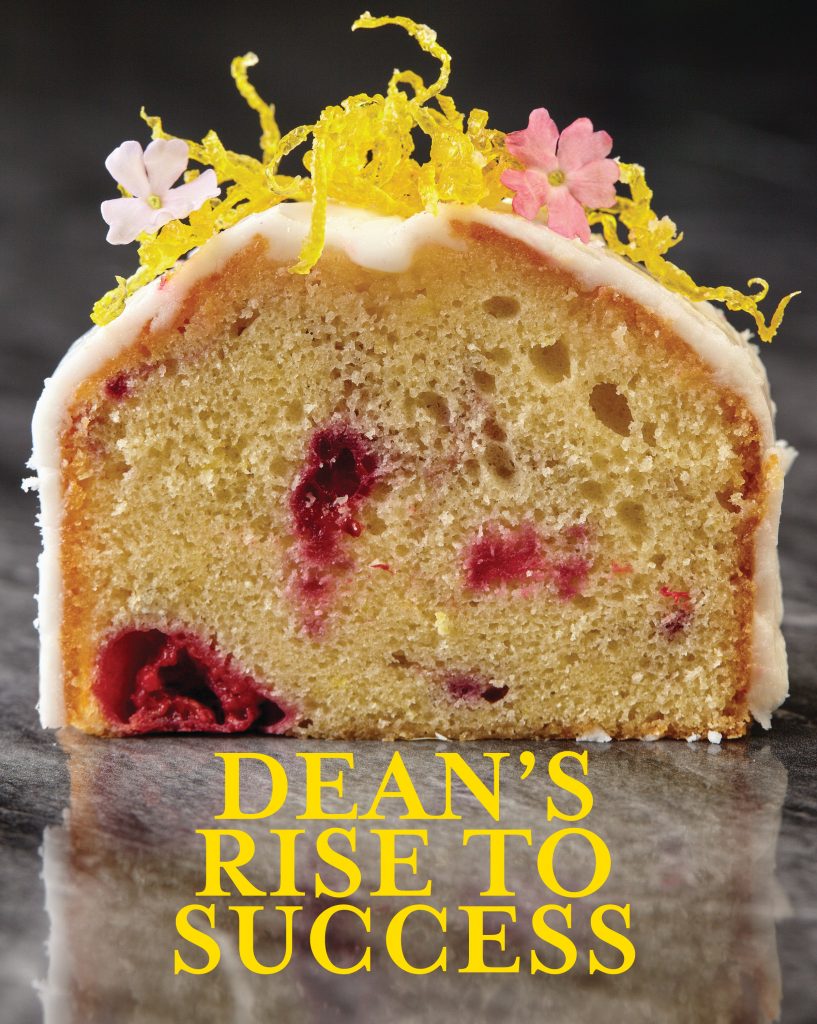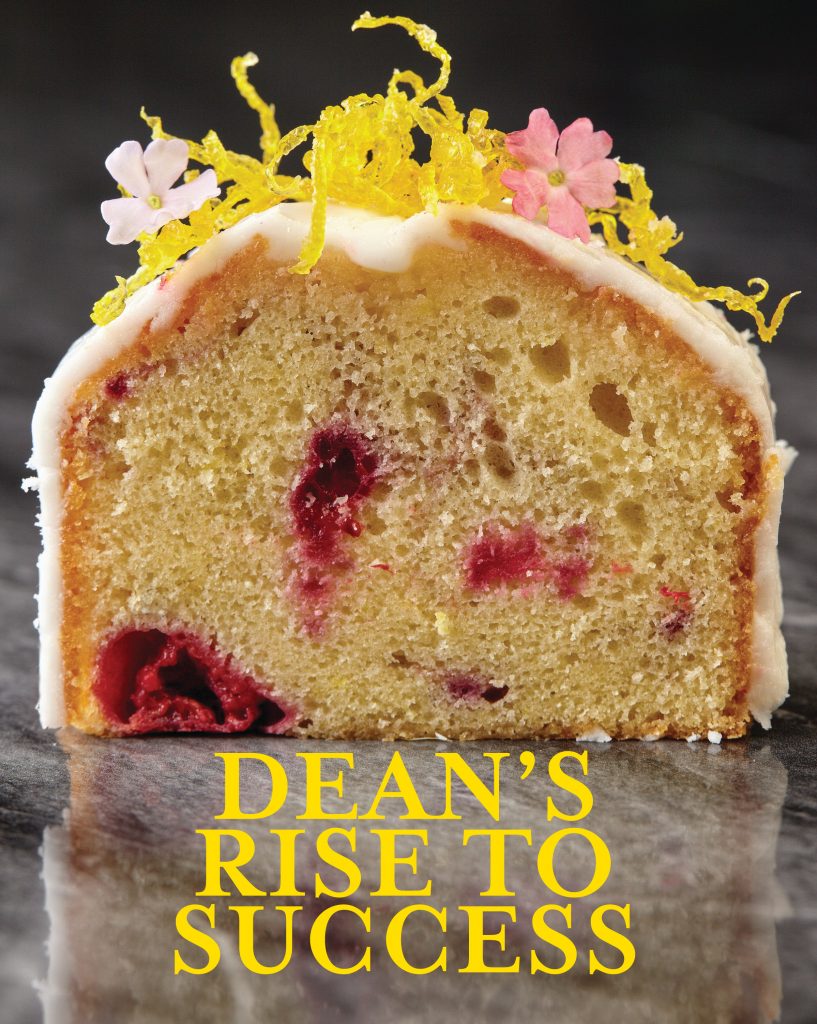 New Zealander, Dean Brettschneider, 49, is one of the world's leading bakers, Alongside regular TV appearances and 12 best-selling baking books, he's the brains behind Baker & Cook – a cosy neighbourhood chain of bakeries, where swarms of locals and expats line up daily for fabulous coffee, brunches, fresh artisan bread and glistening globally-influenced baked goods – from Aussie lamingtons to Italian bomboloni doughnuts and fluffy English scones. More recently Dean has opened Plank Sourdough Pizza and a new burger bar venture Moe and Joe's, as well as returning to his teaching roots with Brettschneider's Baking & Cooking School.
COUNTRY COOKING
Dean's passion for food was born in his small rural hometown, Waikuku Beach, 30 kilometres north of Christchurch, where residents pickled, baked and home-cooked regularly. "My baking really did start with my grandmother and mother's weekly biscuit tins," says Dean. "On Sunday they baked for the week; cakes, cookies and slices. That was born and bred into me. " When the local baker needed an apprentice, Dean signed up and found his calling. After stints in Europe to hone his baking skills, three years running award-winning Windsor Cakes bakery in Dunedin and time in research and development, Dean was ready for something new. After visiting a friend in Singapore he had a lightbulb moment to open a bakery here.
RECIPE FOR SUCCESS
Back in the early days of Baker & Cook, Dean had enough time on his hands to run ad hoc cooking classes after hours. "When I got to Singapore, I had one little bakery in Hillcrest Road, and to fill my day in I started doing baking classes in the back room. From 4pm in the afternoon until 3am in the morning, the place was relatively empty. So, I pushed tables aside and randomly put on my newsletter for people to come and bake with me, first in, first served." Teaching came naturally to Dean. "I taught part-time at the local TAFE when I was in my twenties. From a young age I had it in me to share my knowledge about baking and cooking – which only grew as I moved into commercial test kitchens, wrote cookbooks and found myself in front of the camera."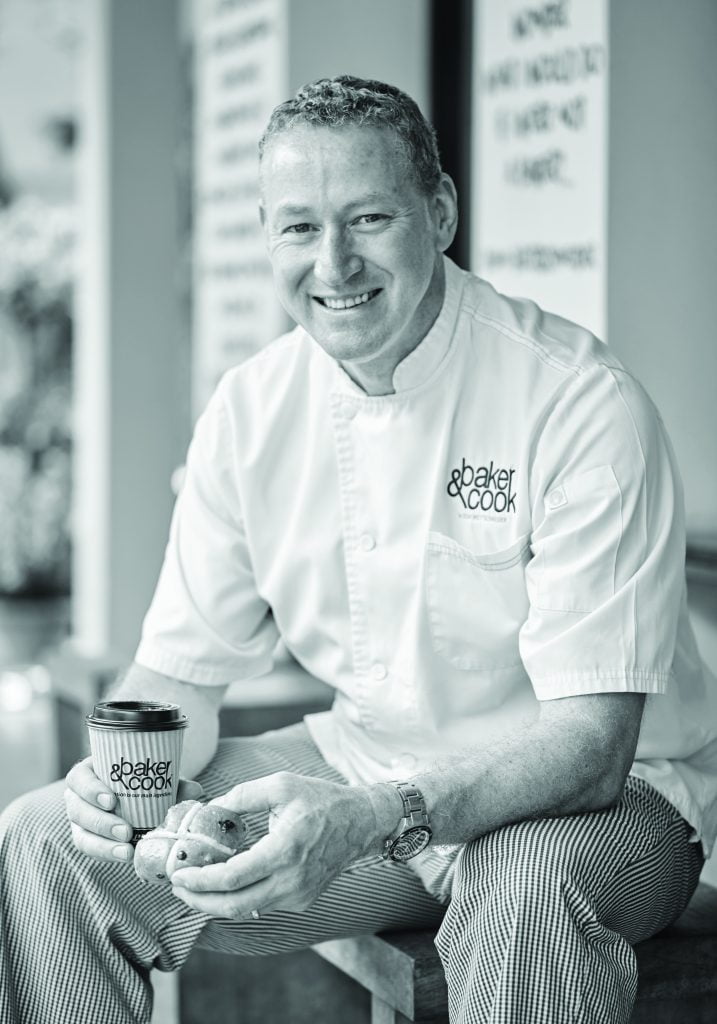 BUILDING A BUSINESS
As Baker & Cook took off and Dean opened more stores, he found himself getting too busy to run baking classes, despite demand from his customers. When a former beauty salon came up for rent behind his Hillcrest bakery, Dean snapped it up. "Baking was on the rise," says Dean. "People wanted to learn how to bake, so I decided to put a school there."
BEST IN CLASS
Brettschneider's Baking & Cooking School now offers a range of classes – from Classic Cakes to Proper Pies and Tarts, Vegetarian Cooking and Healthy Eating. "I've got a great team of tutors, bakers and cooks that work with me and we limit our classes to maximum 15 participants, so you go away with not only the recipes, but hands-on experience. We tailor make our classes and cater to all levels of experience." Baking remains the main drawcard. "Baking is a global phenomenon now. But when I published my first baking book 18 years ago, baking wasn't trendy. In fact, it was the last thing that people wanted to do!" laughs Dean. "Now, baking is by far our most popular set of classes. We offer bread baking, sourdough, advanced bread baking, grains, deli style, sweet breads, eclairs, mousse cakes, Danish pastries and croissants…we uncover all aspects of baking."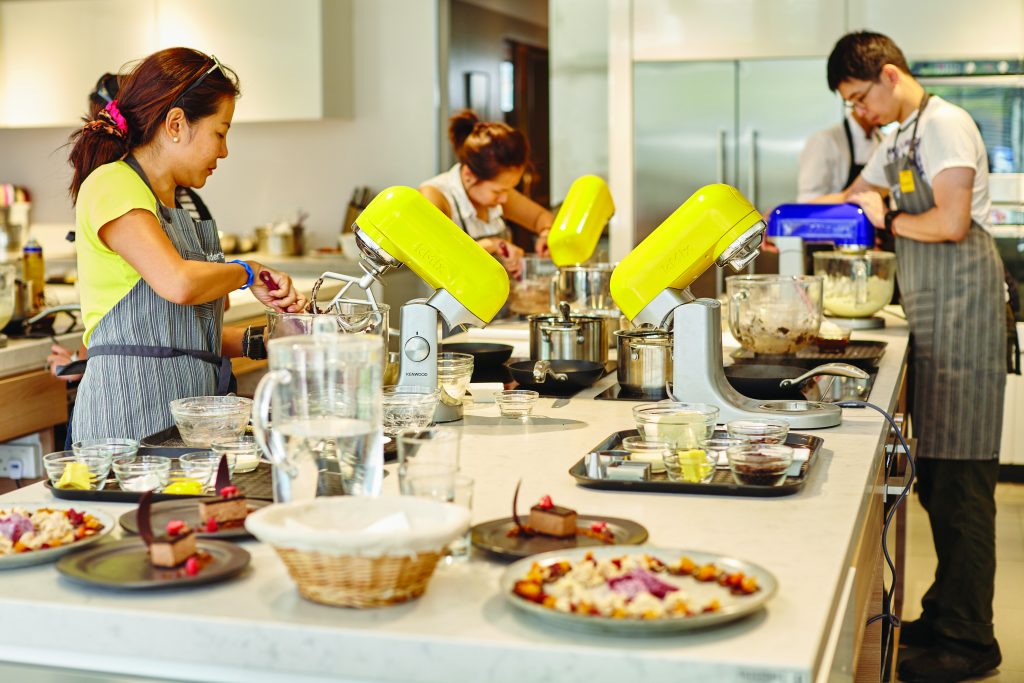 NEXT VENTURES
After mastering baking and pizza, Dean is biting into the burger market. "We're opening a new venture called Moe and Joe's Sourdough Burgers in Greenwood Avenue," says Dean. "It'll be a small burger joint focusing on good, honest burgers with an old-fashioned hamburger bun, with maybe 10 per cent sourdough in it." Dean isn't a fan of the soft burger bun. "It's become fashionable to make burger buns out of super sweet brioche doughs, and then you need a soup spoon to eat it because it's drenched!" he says. "We're going to deliver our burgers to you in a good state, with a bun that doesn't fall apart in your hands. You can add sauce, and as many gherkins as you like afterwards!"
KEEPING IT SIMPLE
Baker & Cook continues to grow, with more stores planned in Singapore, Saudi Arabia,
Abu Dhabi and Kuala Lumper, as well as three existing stores in Manila. Dean says the recipe for business success is simple. "My business philosophy has always been about local neighbourhoods, and people. My food philosophy is about being honest. Baking ingredients are so straightforward – flour, butter, sugar – I just try to keep things simple, combined with some fun. Not too complicated."
SINGAPORE'S FOOD SCENE
Dean finds Singapore's food scene exciting. "It's a foodie heaven. We're lucky to have everything on our doorstep here, from fine French food, Indonesian, Italian, good hawker food. That's what I really like – the incredible variety. I do try not to allow my product to be influenced by local flavours though. People come to me because I offer the very best of lots of tastes from around the world. You won't see me baking up a local bun or soft bread. One of our biggest days of the year is Chinese New Year and my customers don't come for pineapple tarts, they come to get away from pineapple tarts!"
To get schooled with Dean and his team of chefs, pastry chefs, cooks and baristas, head to bakingandcookingschool.com