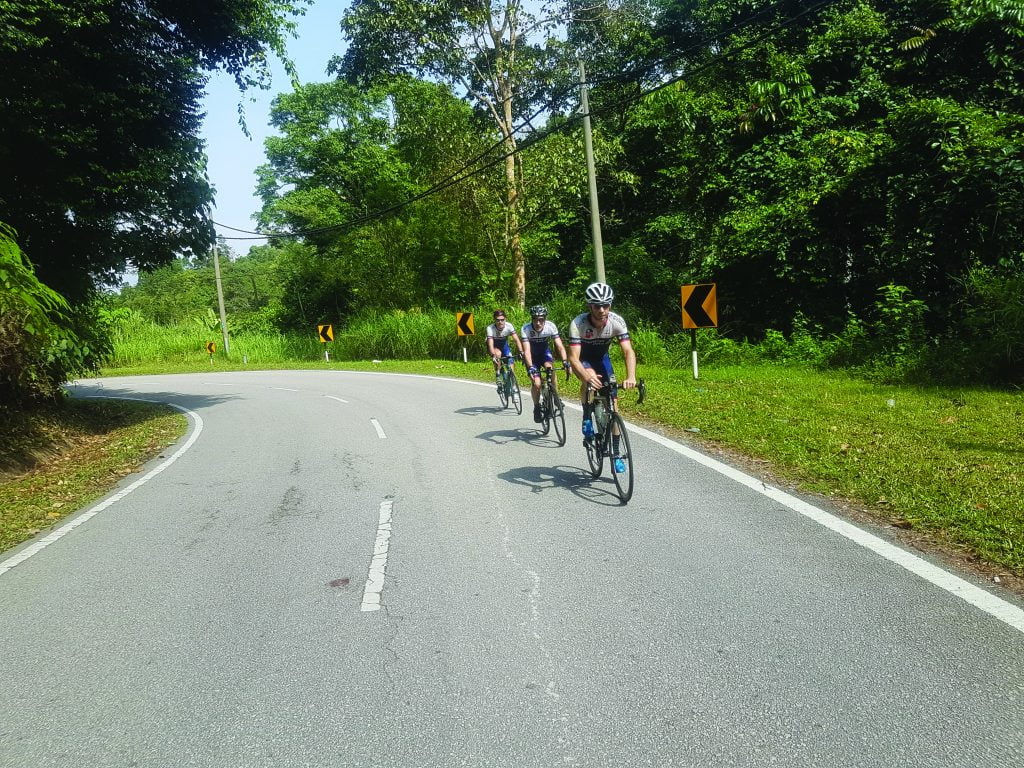 "KL is a staple for any ANZA rider; if you are new to the club or missed out on any previous trips, I strongly recommend you join us for a fantastic weekend of cycling in the mountains to the north east of the city."
The route:
With a completely new route for Saturday and a longer route for Sunday, we will ride around 220 kilometres over two days.
Saturday:
• 120km
• Ride time 6-8 hours
• 2,500 vertical metres
Sunday:
• 100km
• Ride time 5-7 hours
• 1,200 vertical metres
Accommodation & transportation:
We reserve rooms at the fantastic Park Royal Hotel and each member books directly with the hotel. A coach will be arranged for up to 18 bikes, with places on a first-come-first-served basis. There is also an option to fly or drive yourself. The coach leaves Singapore on Friday 17 August, no later than 2:30pm.
Cost:
$85 for a coach spot are a co-contribution for financial ANZA members.
Support:
The usual support vehicles will be following/leading with cool drinks, cake and fruit. Depending on the group size there will be one or two support vehicles.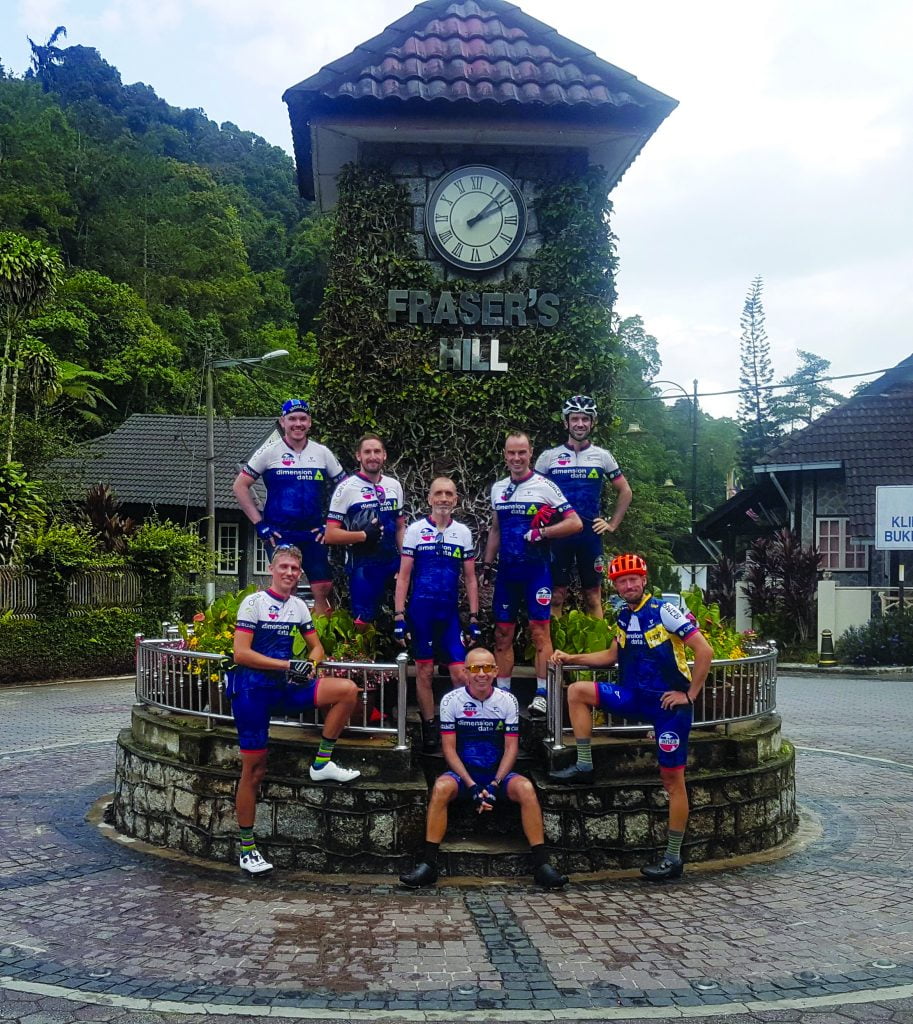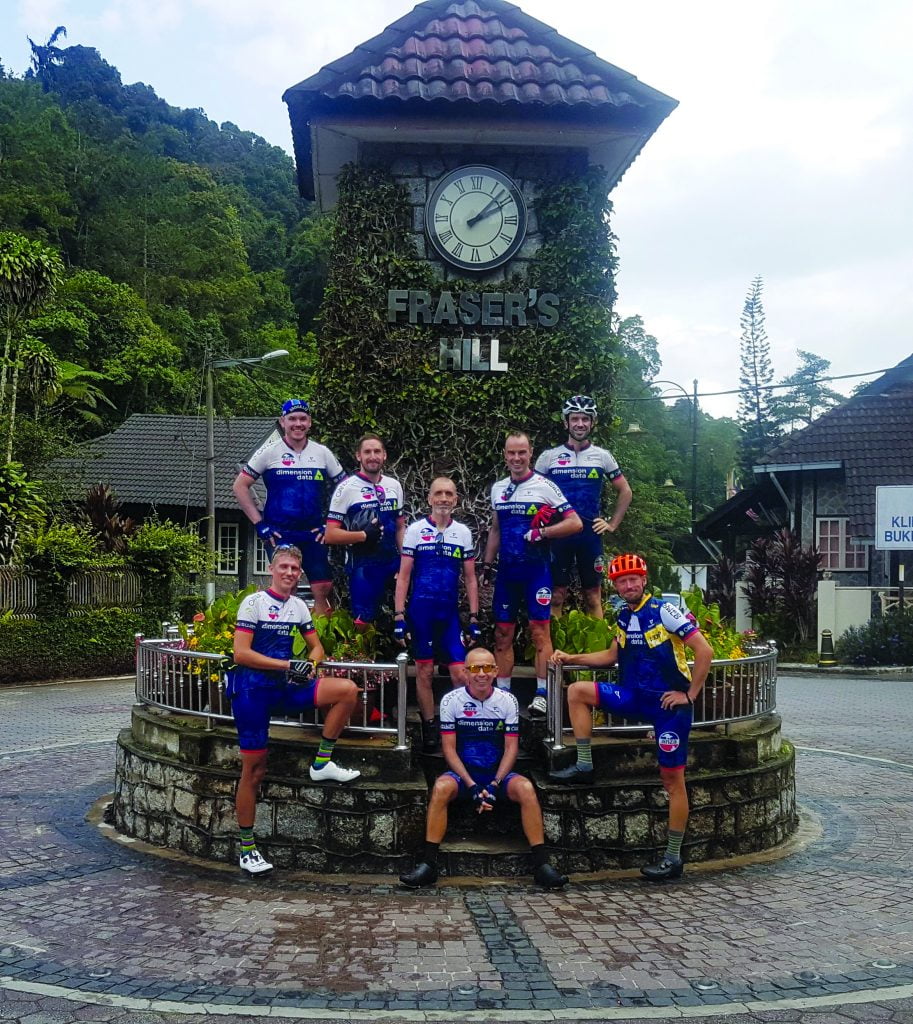 What to expect:
Contributed by Gavin Struthers, a cyclist on the last KL trip
"Awakening in the KL darkness, 27 lively ANZA riders descended on the Park Royal dining room for a wholesome carb-laden brekkie, before a final debrief from our fearless ride leader, Iron Mike, followed by group photo and last minute pump of the tyres.
Group One headed off first to tackle their longer ride, a daunting 228km journey comprising three main climbs, the biggie being the challenging Mt Fraser – a 40km ascent that was sure to suck the life out of any pair of fresh legs. Group Two had a slightly shorter ride of 145km, with five climbs, including 24km up Mt Perez.
After the traffic bustle and haze of smog surrounding KL, rural Malaysia opens up a vista of spectacular green jungle, and smooth rolling roads, with amazing views.
As the sun reached its high point, Group Two summited, and then descended their big climb for a well-earned feast of nasi goreng and scrumptious noodles from a rustic roadside restaurant. Frequent stops for fluids were welcome, and mechanicals, injury and fatigue put a few of the group into the support van.
A refreshing breeze, followed by tropical showers, washed the sweat off the Group Two riders as they approached the KL city perimeter, reaching the hotel around 4pm and nine hours in the elements. The group gathered for a yummy meal in the Club lounge, rounding out a fabulous day.
Meanwhile Group One toiled for thirteen hours, returning to the hotel at 8.20pm with just enough energy to grab a late dinner, before crashing for the night.
Our trip to KL will be remembered as an exceptional experience – plenty of weary muscles, some pain, yet a great sense of achievement. Most importantly, it was about cycling enthusiasts connecting with one another – sharing stories and banter while doing what they love."
For more info contact: cycling@anza.org.sg or head to anza.org.sg/sports/cycling/