The pressure is on to find a restaurant that ticks a few boxes. It's Father's Day and a catch-up with an aunt stopping over in Singapore, and we have our eight-year-old in tow. Scouring Google, I decide on famed Aussie chef Luke Mangan's relaxed "semi fine dining" flagship restaurant, Salt Grill and Sky Bar, located close to the hotel where my aunt is staying.
First timers might need a map to find the entry to the restaurant, which is accessed via an unassuming front desk in busy ION shopping mall. Once you're in the lift up to the restaurant, the appeal is clear. An optic illusion makes it feel like we're soaring above the clouds as we ascend to the 55th level. Stepping out into the restaurant is magical. From every floor-to-ceiling glass pane there is a stunning view of Singapore – and we've got a front row seat with a window table.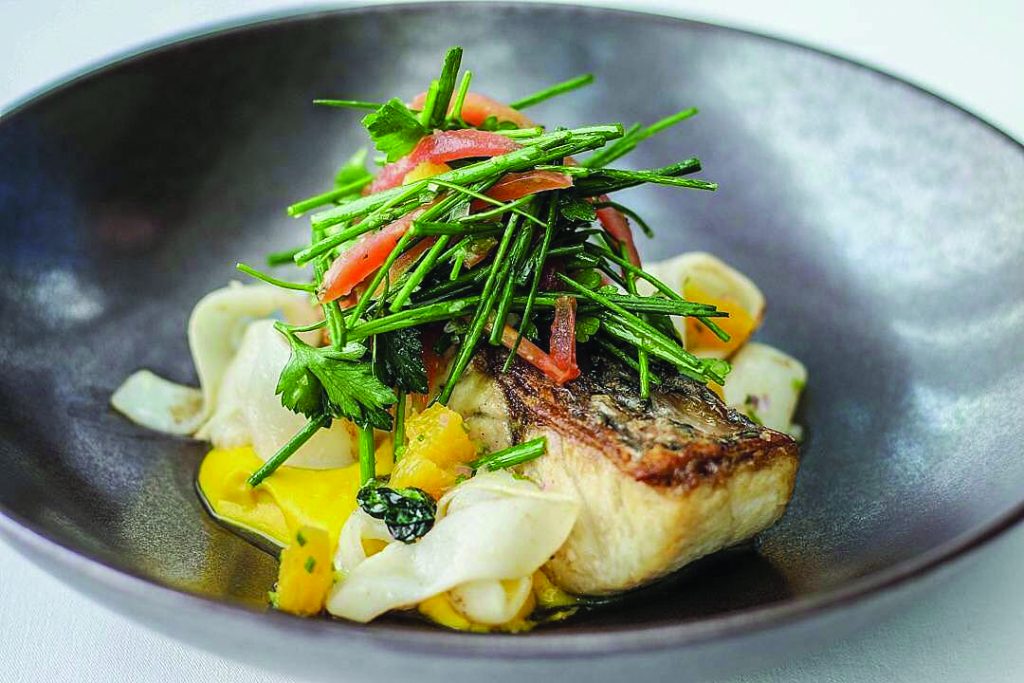 As the view twinkles down into night lights, we focus on the food – and it's pretty special. Not only do they have an appealing kid's menu (tick) but they bring out a wooden board to show my husband the impressive cuts of meat on offer (tick, tick). Our table tries a bit of everything, and no-one gets a case of food envy. The spelt and pearl barley risotto pops with fresh, spring flavours of peas, broad beans, gremolata and shavings of truffle pecorino. The Cape Grim pasture fed rib-eye with sides of creamy mashed potato with truffle butter, and bitter leaves with orange and verjuice is also declared a winner.
My aunt's perfectly-cooked Cone Bay Barramundi with cuttlefish, citrus and herbs and a tasty kids carbonara pasta declared yummy by Miss Eight round out one of the best fine dining experiences I've had to date in Singapore. Because it's a special occasion, we also try a few desserts, with the delicate, moreish petit fours the stand-out.
Verdict: If you're looking to impress, Salt is a slam-dunk. Great service, sweeping city views, and thoughtful, well-prepared cuisine.
Salt Grill & Sky Bar
2 Orchard Turn, #55-01 ION Orchard 238801
www.lukemangan.com/restaurants/salt-grill-sky-bar-singapore/